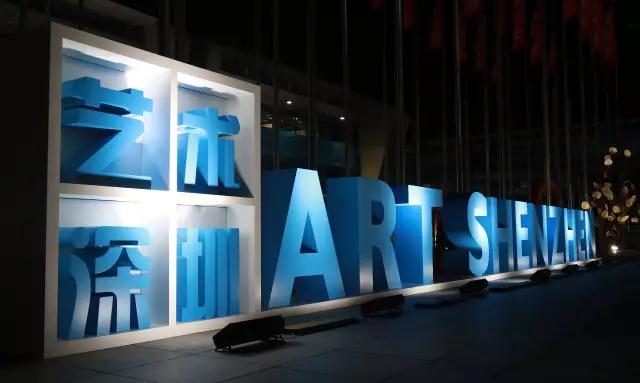 A booth at Art Shenzhen 2016.
ART Shenzhen 2017 is the window through which we'll catch a glimpse of local and global artwork. This visual feast for the eyes is just around the corner, from Sept. 16 to 18.
A tribute to collectors, artists and artworks
Cultivating local art collections through commitment to long-term and in-depth investment has been Art Shenzhen's main goal in recent years. At the beginning of its establishment, the exhibition gained tremendous support from local collectors for its introduction of excellent galleries, the promotion of services and the invitation of buyers. This year's Art Shenzhen will pay even more attention to interacting with collectors.
"We will not only focus on collectors' feedback on the participating institutions and the selection of quality works, but also set up independent display areas for important collectors," said Ye Jianqiang, vice president and general manager of China (Shenzhen) International Industry Fair Co. "We have carefully developed a list of collectors in the country, and will offer one-to-one invitation and service to collectors. In addition, while private collectors will be invited, local well-known enterprises will also have the opportunity to visit."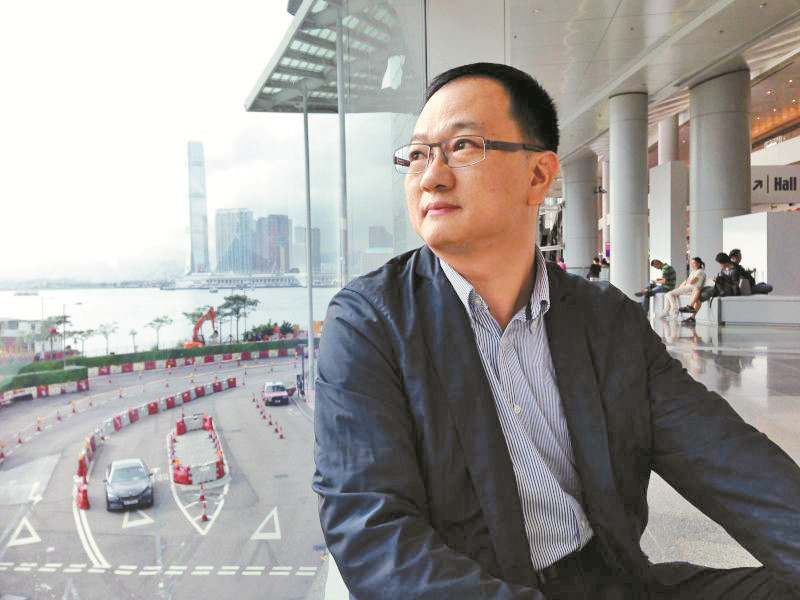 Ye Jianqiang
The exhibition also attaches great importance to the promotion of local artists and works related to the city of Shenzhen. This year, in addition to installing a main visual poster, special-edition posters designed by local artists will also be on display.
Themed lectures and seminars will also be held concurrently throughout the exhibition. Well-known entrepreneurs, art critics, curators and artists will discuss trending topics, aiming to enhance the public's understanding of contemporary art and galvanize citizens to actively participate in the art community.
An international stage
Shenzhen is undoubtedly an important window of China to the rest of the world, which leads to the question: What image of Shenzhen does Art Shenzhen project to the world? Ye said that the exhibition highlights Shenzhen's defining qualities, such as internalization, creativity, openness, and an experimental spirit.
As a UNESCO City of Design and "city of makers," Shenzhen has boomed with cultural and creative power for years. Likewise, Art Shenzhen is committed to presenting contemporary artwork that communicates creativity and a self-improving spirit, in step with the city's cultural positioning.
In addition, Shenzhen is a young and vibrant city, where education is open-minded, inclusive and elite. Art Shenzhen accepts and encourages the pluralism of contemporary art and promotes the development of the Shenzhen art market in an inclusive and open manner.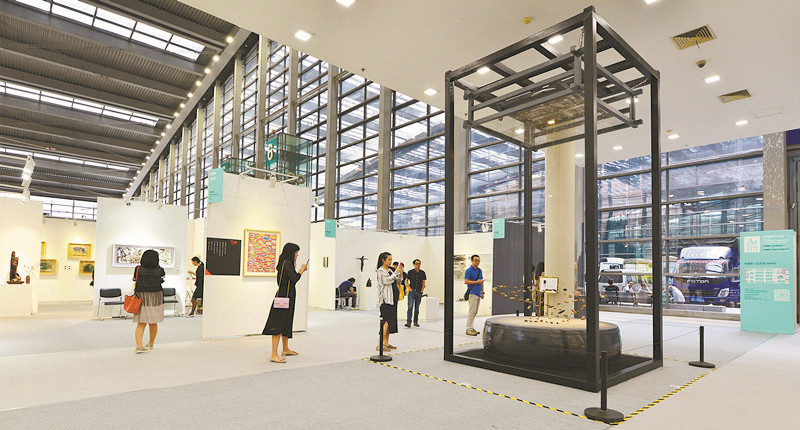 Visitors at Art Shenzhen 2016. File photos
Something to look forward to
Another of Art Shenzhen's goals is the introduction of foreign art resources, the facilitation of international exchanges, and partnering with international institutions to bring works from overseas artists.
This year's Art Shenzhen will launch a special project called Video Space. As a special unit of Art Shenzhen 2017, Video Space is a platform for video-based installations from ShanghART Gallery, Boers-Li Gallery, Edouard Malingue Gallery, Leo Gallery, e Museum of Contemporary Art (eMoCA), Boxes Art Space and de Sarthe Gallery to be displayed during the exhibition. Over 10 masterpieces by domestic and overseas artists will be on display.
Additionally, Ye anticipates that the strong momentum of economic development will drive the purchasing power of the consumer market and increase the demand for art collection. Thus, Art Shenzhen will include masterpieces by Salvador Dali, Joan Miró, Zhao Wuji, etc. and the latest works of notable contemporary artists such as Fang Lijun, Luo Zhongli and Ye Yongqing.
Meanwhile, avant-garde and experimental artworks will also be a major part of the exhibition. Works in various forms represent the acceptance of diversity in the contemporary era. Though the themes in many works are serious, the experimental works still have a fascinating touch.
Art Shenzhen 2017 will be held at Hall 6, Shenzhen Convention and Exhibition Center. With a focus on contemporary art, the exhibition will cover Chinese paintings, oil paintings, engravings, sculptures, installations, photography, etc., which will certainly be an eye-opener for art fans and collectors.
(Zhang Yu)