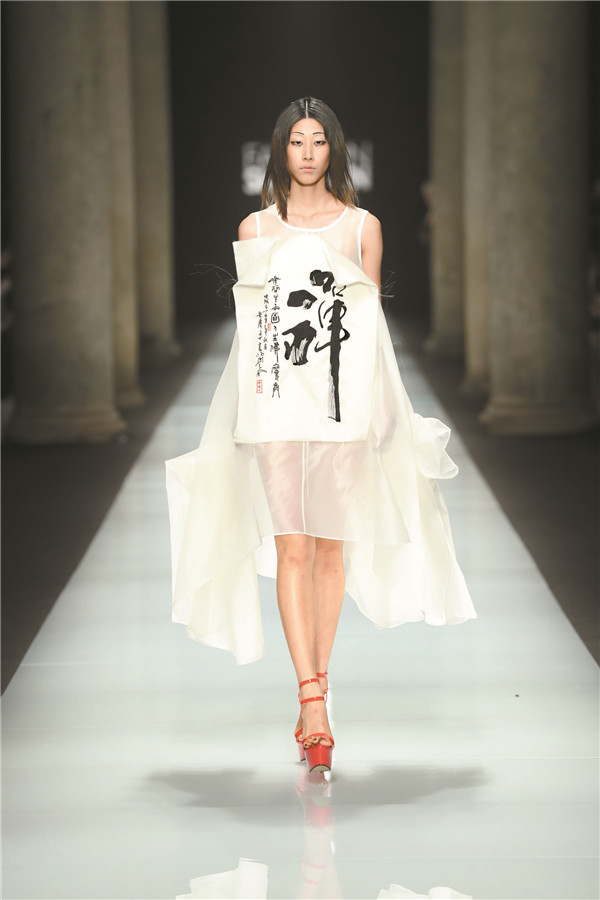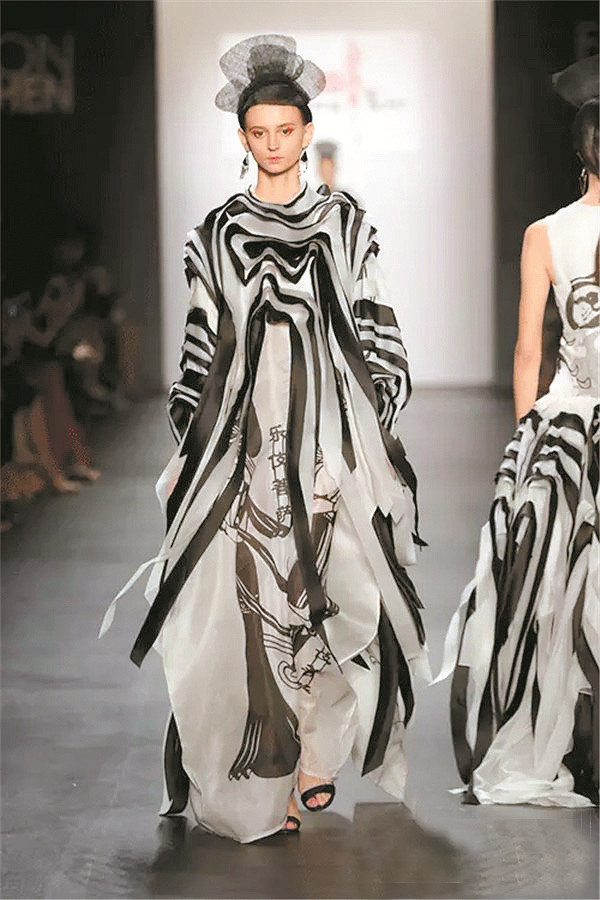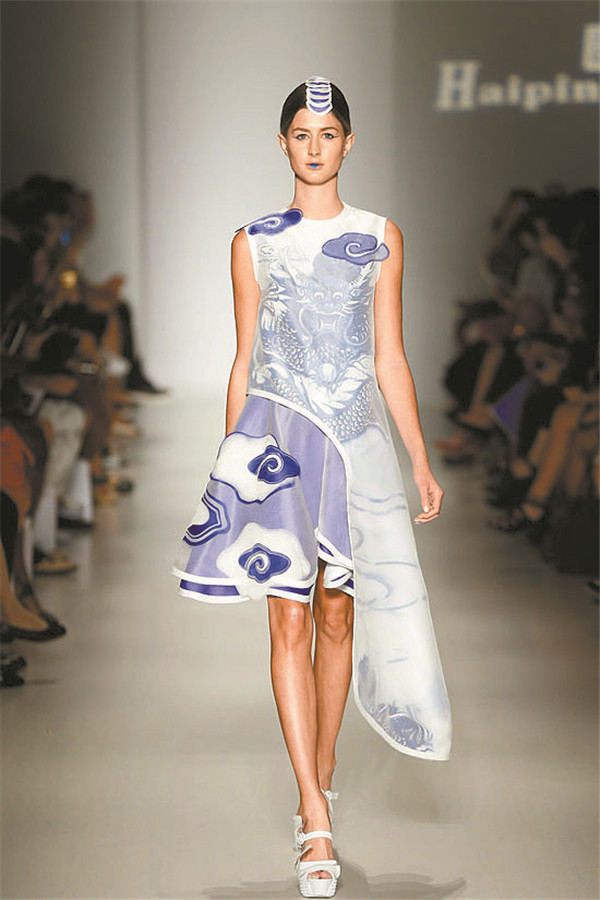 Runway shows by Haiping Xie.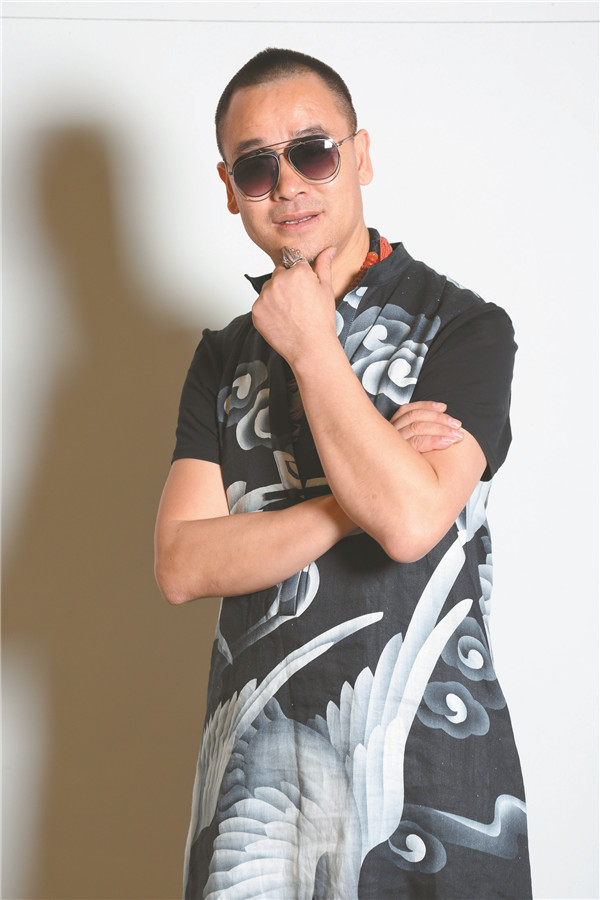 Xie Haiping
Email of the writer: debra_lidan@163.com
Active on runways in New York, London and Milan in recent years, Shenzhen-based fashion designer Xie Haiping has wowed audiences with costumes featuring Chinese elements such as blue and white pottery, Chinese characters and Chinese knots.
Never complacent towards his work, Xie perceives himself to always be starting from "ground zero" and attempting to re-ignite the spark of his imagination, even after taking a courtesy bow at the end of a successful and glamorous show.
"People will forget you if you cannot come up with something good and new after two or three years," he told the Shenzhen Daily.
The Shaanxi native, born in 1970, is busy preparing for the release of his 2018 spring/summer series on Milan Fashion Week this September. The series draw inspiration from traditional Chinese painting, featuring ink-on-paper masterpieces such as "Along the River During the Qingming Festival" by Zhang Zeduan ( 1085-1145) in design and adopting silk fabrics processed to give the look and feel of being antique.
"I have always hoped to raise a cultural awareness in my countrymen and get the world to understand our culture more deeply. Personally I love to delve into our traditions and re-create the elements in my design."
Graduating with a bachelor's degree in fashion design from a college in his hometown, Xie learned draping in Belgium and went on to launch his namesake brand "Haiping Xie" in 2013 on top of a mass-market brand "Suo Er."
In his opinion, a good designer has to be original and able to bring the essence of runway designs into the mass-market.
Sometimes compared to Issey Miyake by his fans, Xie said although Miyake is a rare talent and master in fashion design, he personally feels more akin to Alexander McQueen. "I am a super fan of McQueen. He was so creative and pure, treating design as his life. I wish I could be a designer like him."
Beyond being a keen and creative designer, Xie also has a sharp eye for industry and economic trends. He shares his take on the current conditions in the fashion world.
Internet & online shopping
With the improving of IPR protection, good original designs can get across commercial brands and directly reach out to consumers through the Internet. The real potential of original designs has yet to manifest itself.
Logos
Going "no-logo," as spearheaded by Muji, is in itself a branding strategy. In this commercial era overflowing with logos, this is a trend befitting the ideology embraced by the millennials. Young people, especially those in their 20s, do not feel it necessary to wear a big-name brand to prove their value. They value their own individuality and personal experience.
Being original
The domestic apparel market lacks confidence in original designs, leading to brands and designers competing fiercely to churn out homogeneous products. Xie hopes to change that by launching an incubator-style platform called Heyi for young original designers.
Future
The fashion industry is huge in China and up to par with international standards. Domestic brands have the potential to become big globally. Shenzhen, representing the best of China's fashion industry, will be the next global fashion metropolis.