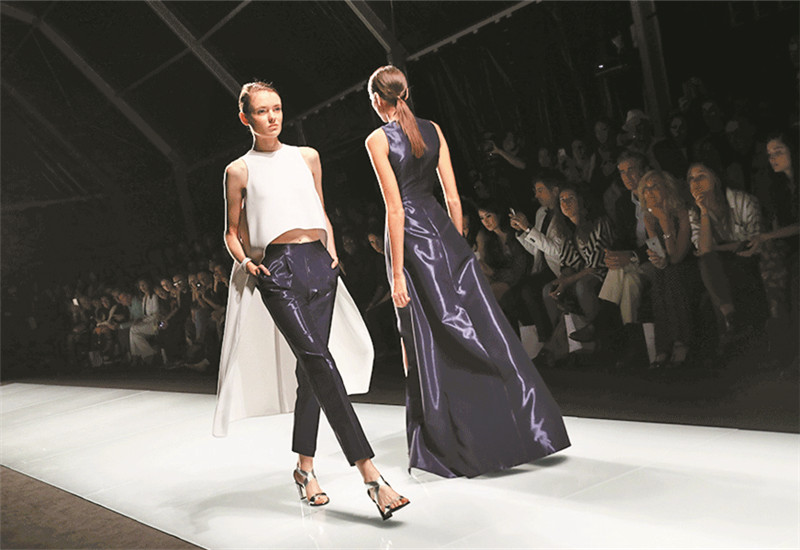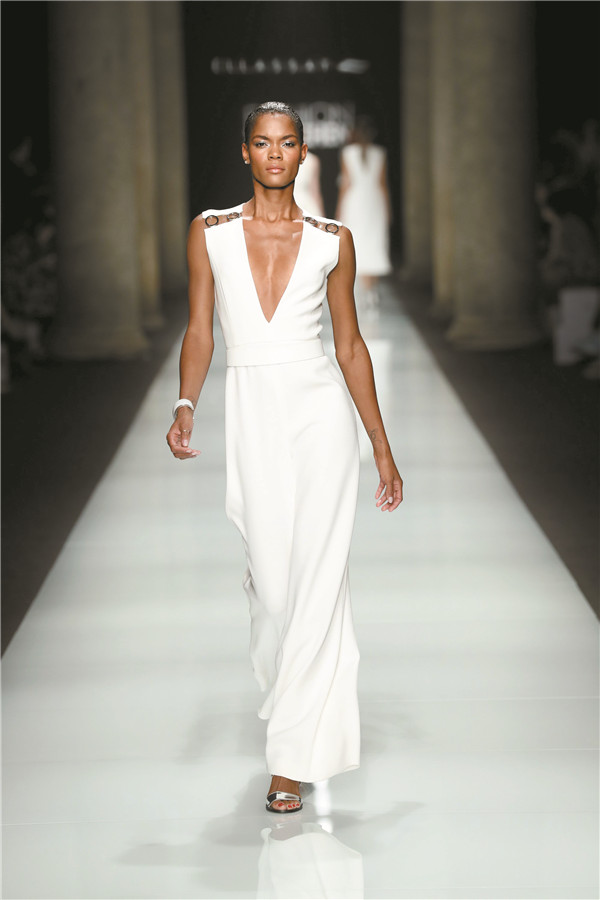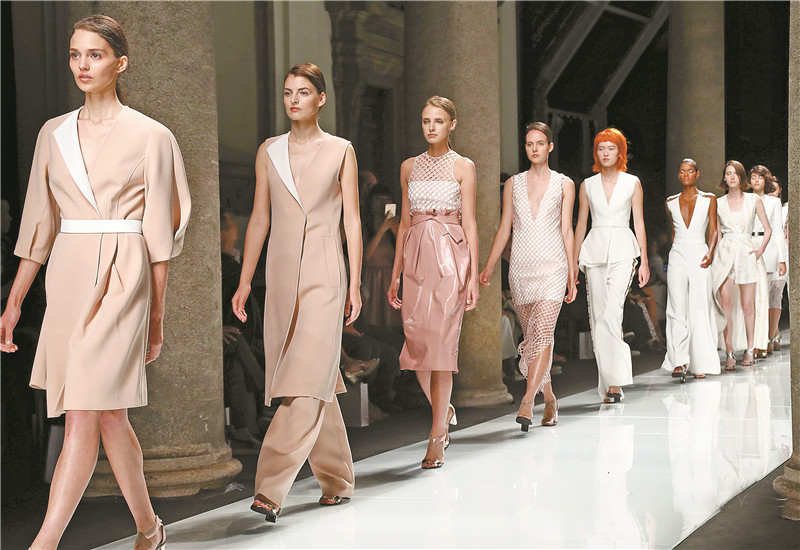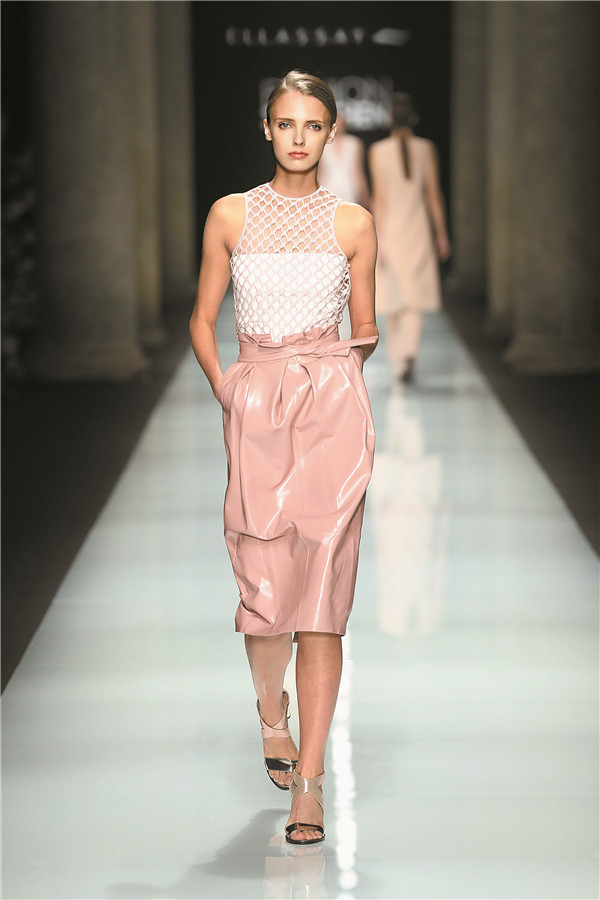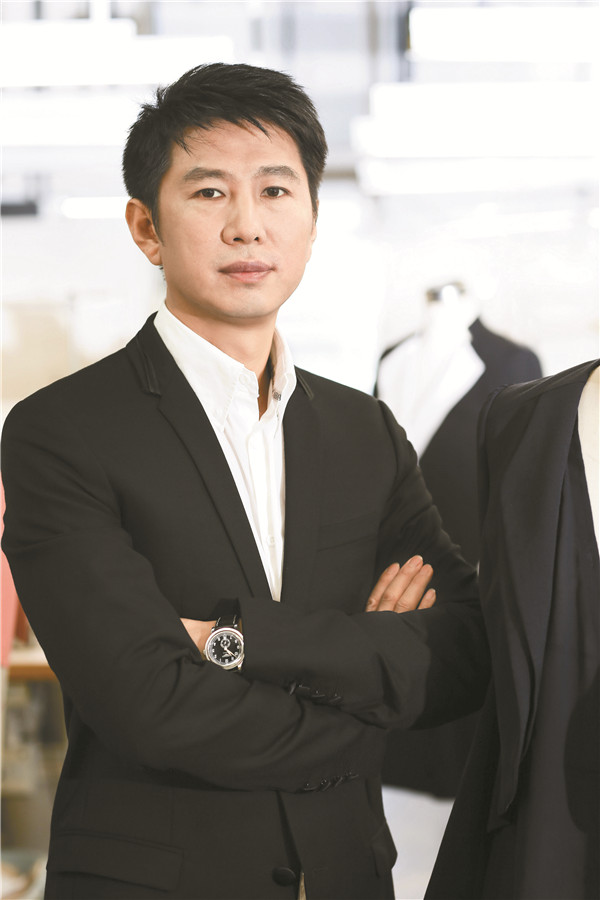 Xia Guoxin
Email of the writer: debra_lidan@163.com
Since getting his company listed on the Shanghai Stock Exchange in 2015, Xia Guoxin has expanded his fashion empire in stride after stride. Within two years, his Shenzhen-based Ellassay has purchased German brand Laurèl, U.S. trendy brand Ed Hardy, French brand IRO and U.S. designer brand Vivienne Tam. He also acquired Buy Quickly, a solutions provider operating online shops for established apparel brands.
"It's never easy to be in this fiercely-competitive industry," said the designer-turned-entrepreneur who will turn 49 next month.
"For startups, they are just three months away from bankruptcy. If your products don't sell this season, you will be pushed out of the market in the next. In this industry, you're always racing against time."
But Xia also sees big opportunities. "In the upgrading of domestic consumption, a driving force for today's Chinese economy, getting better dressed is definitely an indispensable part."
Of all the brands under his flag, Xia views Ellassay, which he founded in 1996, as the cornerstone of his empire. "Today's customers want to look young and value individuality. Therefore, it's important to come up with unique designs with an ageless look."
Ellassay's 2018 spring/summer series, which will hit the runway in Milan next Monday, sport a futuristic look featuring oversized shirts, business-casual suits and elegant dresses made from high-tech fabrics.
"Garments are primarily merchandise, not art pieces. Popular trending elements are embraced by all designers. Nevertheless, it's essential to keep one's own unique features, that is, the DNA of a brand, rather than get lost and pack all trending elements into your design."
Xia thinks it's most important that a brand finds its own personality. "You need to focus instead of trying to woo the whole world. For example, Zara and Uniqlo, two brands with the biggest sales revenues, target totally different groups. Those who love Zara think Uniqlo too basic and unattractive, while Uniqlo fans think Zara too cheap and low-quality. You have to decide who your customers are and make sure they love you."
A graduate of fashion design from Tianjin Institute of Textile Science and Technology, Xia also has an EMBA degree from the China Europe International Business School (CEIBS).
He basically thinks of himself as a designer. "Designers are the soul of the fashion industry," he said. "Instead of spending on ad campaigns, I'd rather pay generously to my designers."
There are more than 10,000 registered Chinese apparel brands in the market, which Xia thinks is "too much."
"Compared with international brands, our advantage lies in the fact that we know more about our clients.
"Asians are different from Caucasians in many ways, from complextions to leg-to-body ratios. That said, we will make adjustments when introducing foreign brands and working with Western designers."
In time, China will have its own top global brands, he said, only it takes time and more attention paid to details.
Xia also offers some insights into the fashion industry:
Fashion weeks
Fashion weeks will attract a lot of limelight, fashionistas and industry insiders to a single city. But many Chinese cities do not have the resources to organize a successful event, so they are not doing it the professional way. With a mature fashion industry cluster and many local brands, Shenzhen's fashion week is one of China's best. Cooperating with New York-based IMG, Shenzhen Fashion Week is going in the right direction.
The four global fashion weeks each have their unique orientation: New York is commercial; Paris is artistic; Milan focuses on craft; and London is avant-garde. Domestic fashion week organizers need to understand their own take and differentiate themselves.
Young designers
With the Internet providing more channels for promotion and retail, young independent designers have better opportunities than their predecessors. They are given more attention, as the media sometimes brands them as a group.
But many of them will face bottleneck in their growth, as they lack the ability to run a brand successfully, which may require experience in branding and channel and supply chain management. Partnerships can be a viable choice. They can work with management professionals and focus on designing themselves.