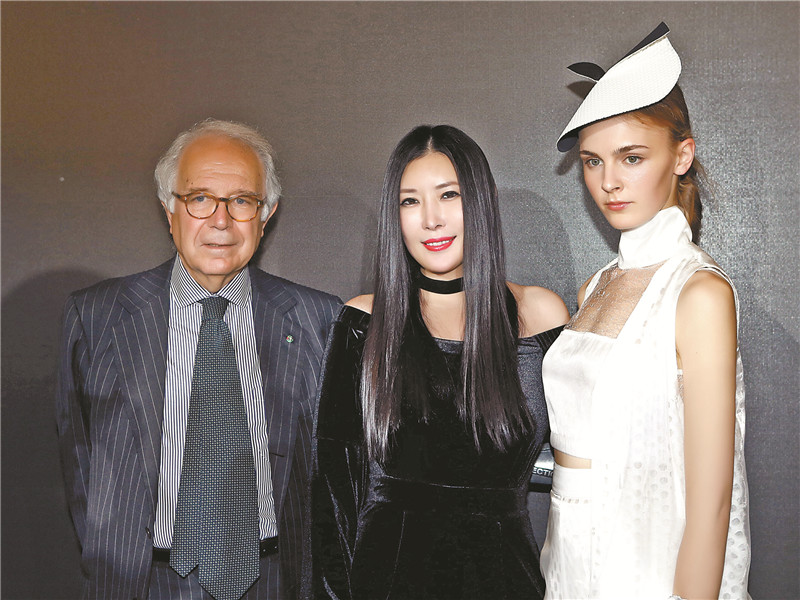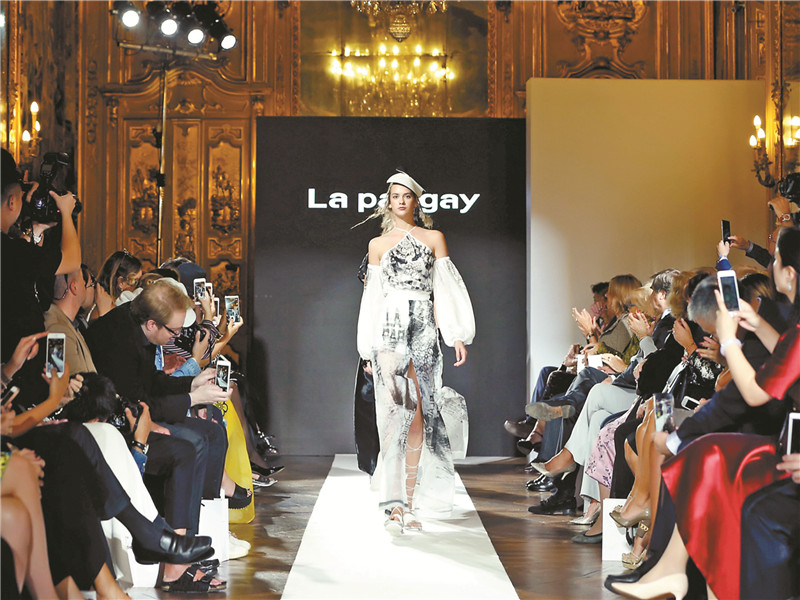 La Pargay's runway show at this year's Milan Fashion Week on Sept. 25. File photos
Email of the writer: debra_lidan@163.com
Representing a rising force in fashion designing, women designers in Shenzhen have attracted a lot of limelight in recent years. Lai Rui, founder and chief designer of local brand La Pargay, is one of them.
First established in 1999, the brand stands out in the fashion world by producing women's wear only in white and black.
"The colors of day and night, purity and complexity, white and black are simple but at the same time all-encompassing. They are the colors with a character," Lai said.
"We have long been focusing on a leisurely and modern style targeting young urbanites who strive for individuality and freedom. Our target customers always want to 'be themselves,' and never get lost in trends."
Lai's La Pargay joined three other local brands Monday to put on a runway show at this year's Milan Fashion Week. The spring/summer collections of La Pargay drew inspiration from Chinese traditions, particularly taichi and the eight diagrams, giving the pieces a mystical feel.
With more and more designers taking their shows overseas, Lai said Chinese design has drawn more attention in the West and is given more opportunities to take center stage at fashion weeks.
"The exchange is bi-directional, as we can also discern a trend of Chinese designers becoming more on the par with their international peers in their works."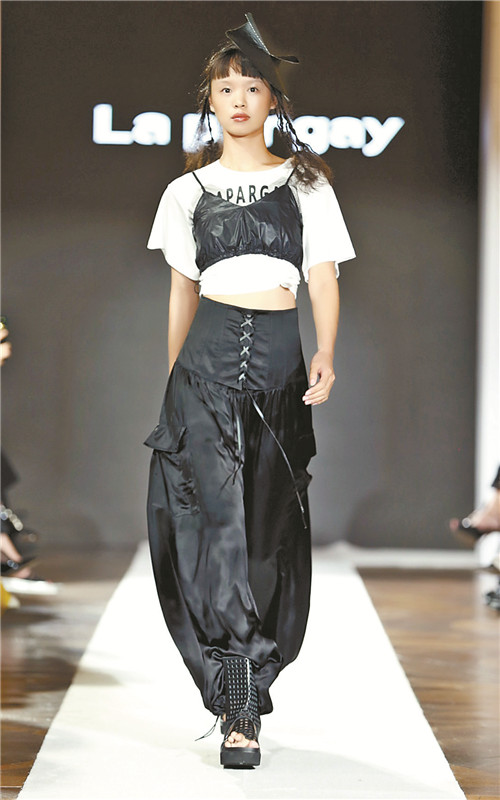 Calling herself a person who does not draw up detailed plans for the future, Lai said she will continue to focus on her products. In last year's Government Work Report, Chinese Premier Li Keqiang mentioned the country will try to "foster a craftsmanship spirit of striving for the best." The designer said she fully agrees with the idea and takes it as her guideline.
Lai said the present is the best time ever for young designers, as they have easy access to new ideas and the market via the Internet. "All they need is to accumulate experience and focus on their designs and products," she said.
A stronghold in China's fashion industry, Shenzhen is home to many established domestic brands. Lai said she expects the sector to continue to grow and lead the country, although rising labor costs and more transparent sales channels have encroached on the profits of apparel brands.
"To achieve sustainable growth, the primary concern is to focus on design and stick to products loved by your customers," she said.
A veteran at international fashion weeks, the designer said that for a successful event, their local fashion industry and whether the city has the appeal of a global metropolis are indispensable. "London, New York, Milan and Paris became the four most prominent fashion stages primarily because these cities have an internationalized fashion industry, which covers many aspects, including education and training for young designers, well-known designers who work their own studios, companies, manufacturers, retailers and media."
She said the booming fashion industries in those cities are the result of an influx of talents combined with a clear vision of local advantages.
"Although a latecomer compared with established fashion weeks, Shenzhen Fashion Week has made its name in a short time period, thanks to the local industry cluster and support from the government," she said. "It's a good platform for young designers to learn and display their talent."