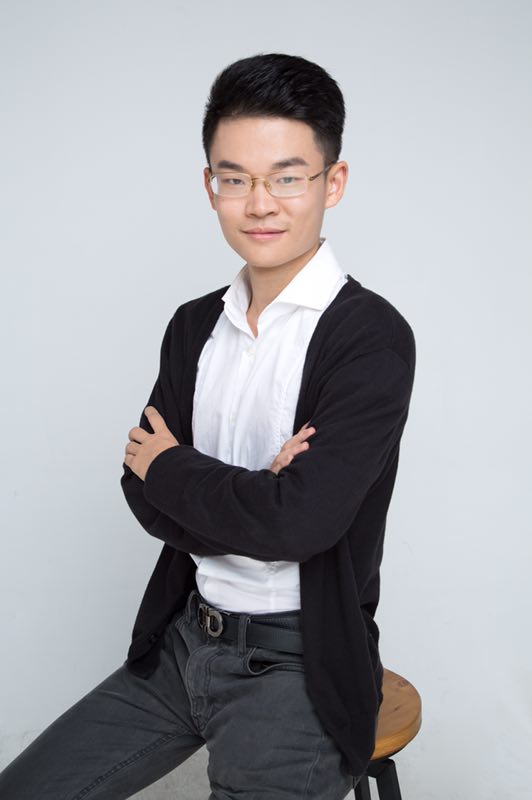 Liu Zhan
There is no doubt that technology has significantly transformed learning over the past decade. The Internet and smartboards are making learning and teaching much easier, but artificial intelligence (AI) is the next frontier in empowering students and gradually improving the productivity of education, said Liu Zhan, founder and CEO of Gold Wood Learning Platform, at his office in the Sinosteel Science Park in Nanshan District.
Liu was born in 1991 to a junior high school chemistry teacher. Watching how her diligent devotion to every student often achieved little due to the large class sizes, he made up his mind to one day improve the efficiency of education.
After graduating from Imperial College London with a master's degree in quantitative investment, Liu co-founded a company with a classmate, Sun Xin, and a data scientist known as Doctor Chen. The learning platform they established is an AI tutor that offers personalized learning experiences for K-12 students aimed at improving the quality and efficiency of teaching and learning.
Students can use Gold Wood AI Tutor to do exercises, practice reading and watch lesson videos, and all the while their study habits are being analyzed by the AI tutor. In this way, the AI tutor acts like a private coach that can accurately predict a student's weak areas and customize the most suitable learning materials and plans for each student.
The performance of each student will be conveyed to their teachers by the AI tutor so that they can modify their teaching methods to suit the special needs of each class or student.
The AI tutor has proved to be effective in terms of boosting academic performance. According to Liu, the app was piloted on over 3,000 students from 65 classes at 10 schools in 2016. After two months, the class rank of moderately performing students climbed an average of 95 positions, while underachievers rose 135 positions.
Liu believes that the AI tutor also stimulates creativity in an indirect way. "When a student is trapped in rote learning, his or her creativity is definitely suppressed. Only if his learning efficiency is improved can he have more time to think about something creative," he said.
In 2017, Gold Wood was awarded the title of "Hurun Rich China Top 100 Rising Enterprises with the Most Investing Value" and it has obtained two rounds of 10-million-yuan-level (US$1.5 million) venture capital financing.
Asked whether AI-powered tutors will replace teachers, Liu said, "In terms of simply imparting knowledge to students, teachers could be replaced. However, the positive spirit and character of teachers can never be replaced. For example, my head teacher in junior high school used his meager salary to award us a scholarship, which touched me a lot."
Although Gold Wood was only established two years ago, the 26-year-old CEO's entrepreneurial experience traces back to 2011 when he was a sophomore at Sichuan University in Chengdu, Sichuan Province.
As an automation major, Liu strongly believed that the growth of business would be driven by technology and he put his thoughts into action by founding a technological services company with his schoolmates.
In his junior year, Liu shifted his focus to data customization services which were specially designed for scientific researchers. However, such services were not as profitable as Liu thought, so he decided to enter the e-commerce world with the help of Doctor Chen.
Currently, Gold Wood Learning Platform serves over 270 key schools in provinces including Guangdong, Hunan, Hainan, Jiangxi, Henan, Zhejiang, Shaanxi and Jiangsu.
Looking ahead, Liu has set the ambitious goal of getting the platform to bring AI-based personalized learning to more than 10 million learners within three years.