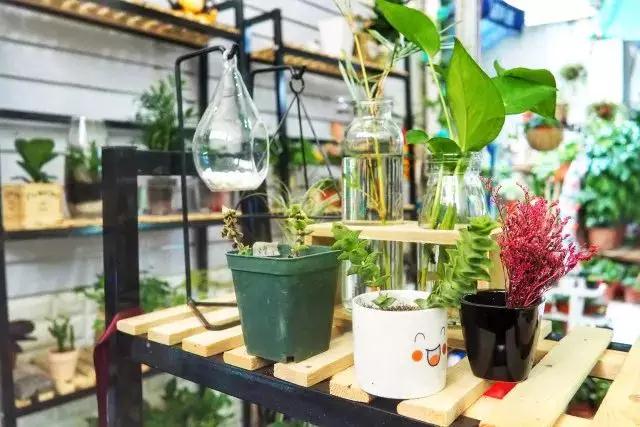 A stroll around flower markets will sharpen your senses of sight, sound and smell. Here we have sorted out three flower markets of different styles and one aquatic street in Shenzhen for you. Irresistible for flower lovers!
1. Futian Agricultural Wholesale Market 福田农批市场
Many people know about Futian Agricultural Wholesale Market for its cheap fresh fruits and vegetables. But what's lesser known there is its flower street where you can find some small bonsai, nacelle, fresh flowers, you name it.
The street is not too long, meaning you can check out everything in detail within an hour and a half. What's important is that it's super close to Meijing Metro Station, only two-minute walk away.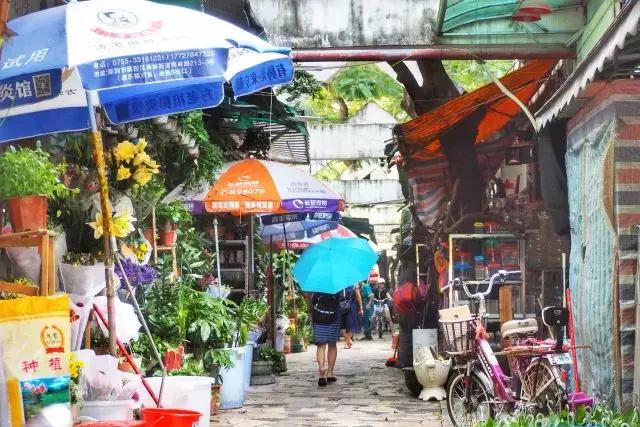 At first sight, the flower street appears old and quiet compared with the bustling agricultural products market right next to it. It's hugged by dazzling shops on both sides. Every ten meters stands a tall tree, which has stood witness to the years and seasons the street has seen.
People here are not in a hurry. Some are pulling a small cart, some are carrying a shopping bag, and some are hanging around just like me.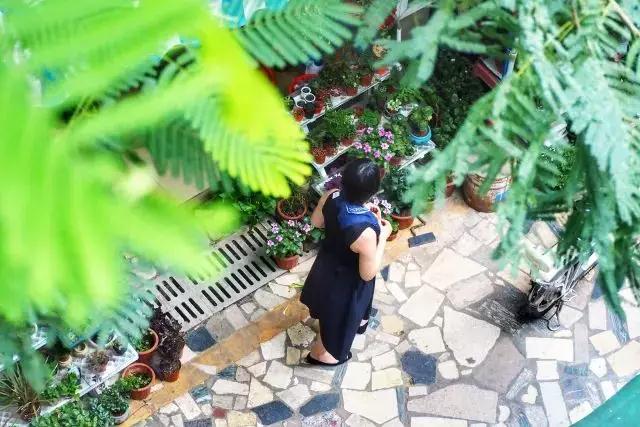 A lovely girl walking in front of a shed of blue and white grids might catch your eye. She is the owner of the shed whose decoration and products are quite nice and delicate. The plants of the shop are not very special. What makes it different is its ornaments: bulbs, glass bottles, iron racks and pottery cups.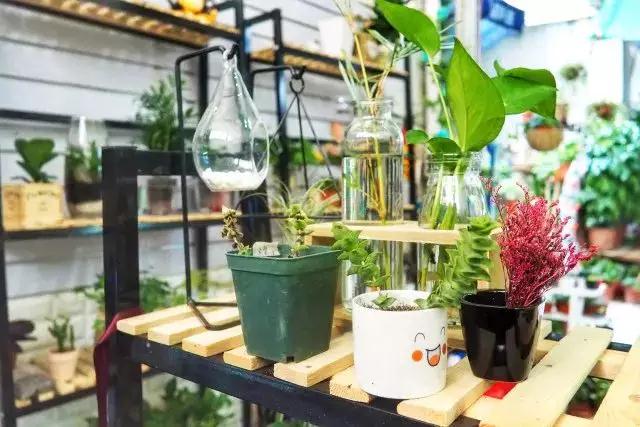 The fresh flower bouquets along the street can brighten your heart for a whole week, and only at the price of a bit over ten yuan.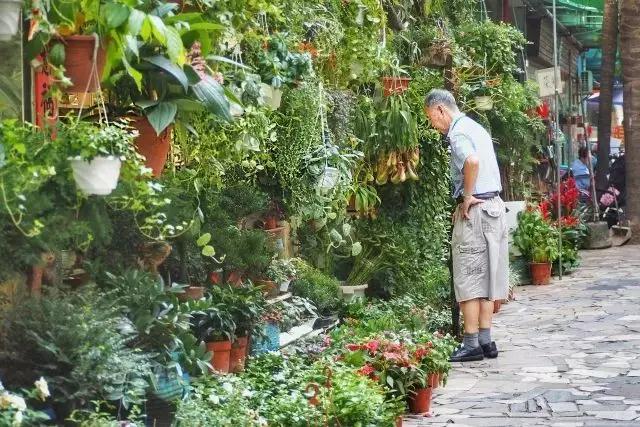 Other shops here not only sell plants but also help you cure the plants if they get sick.
Address: No. 10, Meilin Road, Shenzhen 深圳市梅林路110号
Transport: Take Metro Line 9 and get off at Meijing Station, take Exit C and walk for two minutes.
2. Fuzhongfu Flower World 福中福花卉世界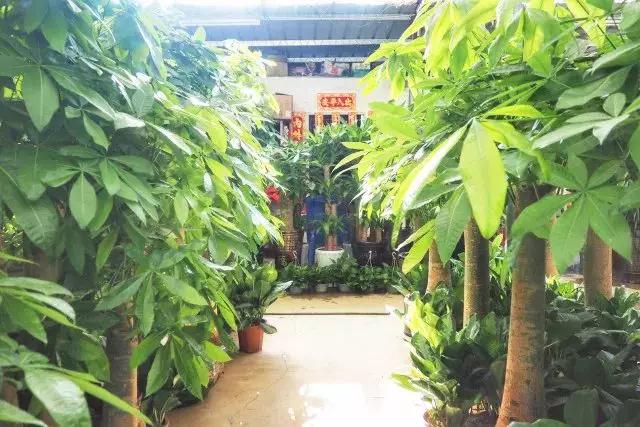 Located in Xixiang Subdistrict in Bao'an, Fuzhongfu Flower World with its big plate is pretty easy to find. It is a flower market five to six times the size of Futian Agricultural Wholesale Market and will probably take two and half hours to check out all it has to offer.
Due to its large scale, you can find big bonsai and nursery stocks suitable for big company offices, as well as exquisite plants for office desks.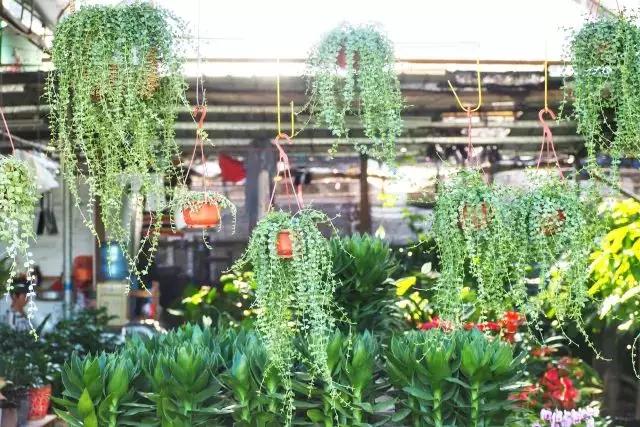 Watering the plants every morning is a part of the everyday routine for the shop owners here. Some of them do it manually while others might use robotics.
There is a shop selling a large variety of succulent plants, sure to sweeten the heart of succulent lovers. Entering this shop, you will immediately be surrounded by succulent plants wherever your vision can reach: on the table, the wood rack, the floor and even on a cart.
Address: Xinhu Road, Xixiang Subdistrict, Bao'an 深圳市宝安区西乡街道新湖路
Transport: Take Metro Line 1 to Baoti Station, and then walk for around 691 meters.
3. Dutch Flower Town 荷兰花卉小镇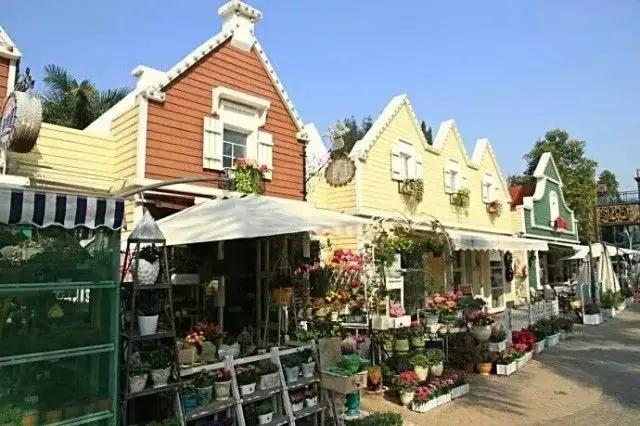 Modeled after a Dutch village complete with windmills, Dutch Flower Town in Nanshan District is a nice place for flower shopping, photography, leisure, fun and more. It is partly a park and partly a market for flowers, pets, rocks, garden supplies and other delightful domestic items. There are a lot of little shops where you can find potted plants and other materials for gardening, and little cafes as well.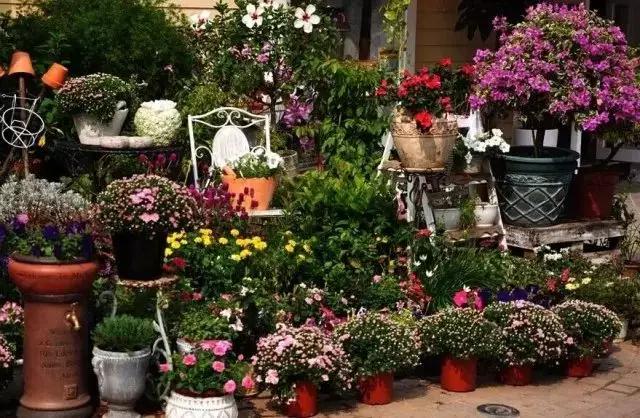 Once passing the iron main gate, you will be immediately embraced by a Dutch-style scene. A huge sculpture of wooden shoes, the pleasant fragrance of tulips, the moving windmills, and the lovely music fountain are all worth your snapshot.
Address: No. 3008, Yueliangwan Avenue, Nanshan 深圳市南山区月亮湾大道3008号
Transport: Take Metro Line 1 to Daxin Station and then walk for 1.4 km.
4. Honghu Aquarium Street 洪湖水族街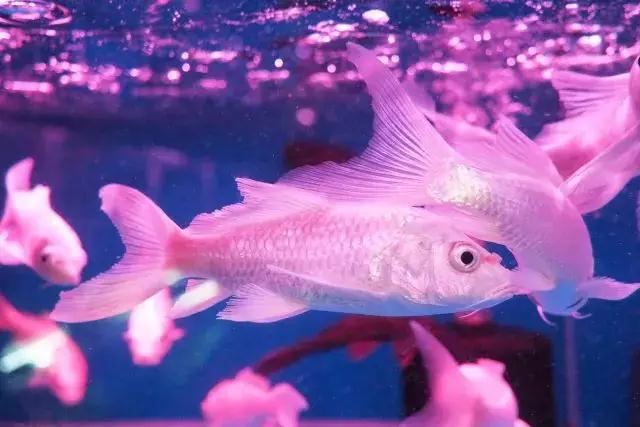 Though only 200 meters long, Honghu Aquarium Street is home to a large variety of pet fish where you can basically find all the fishes you want. At the price of only three or four yuan each, bringing home some pretty nice fish doesn't have to break your budget.
Hidden on the ground floor next to Walmart, the aquarium street appears old and shabby. But with one shop upon another selling different fishes including tropical fish, pet fish, and fancy carp, window shopping there makes it a free sea world.
One special breed, the Naso lituratus can be easily recognized by two bright orange forward-hooked spines on its caudal peduncle, orange lips and black face mask. It looks exactly like a girl wearing lipstick, cosmetic contact lens and eye shadow. This cute fish will surely melt your heart with its funny movements.
Address: No. 32, Honghu Road, Luohu 深圳市罗湖区洪湖路32号(沃尔玛旁边地下一层)
Transport: Take Metro Line 7, get out at Exit A, and then walk for around ten minutes.