Email of the writer: debra_lidan@163.com
Fashionistas, are you ready?
More than 80 runway and static shows will unwrap between this upcoming Tuesday and March 19 at the Shenzhen Fashion Week 2018, an annual fashion gathering for locals.
It will be a bit overwhelming, perhaps, with 200 domestic and international designer brands showcasing their autumn/winter series all at one place at the Museum of Contemporary Art & Planning Exhibition in Futian's CBD area.
If you haven't decided what shows to see yet, here are some highlights to consider.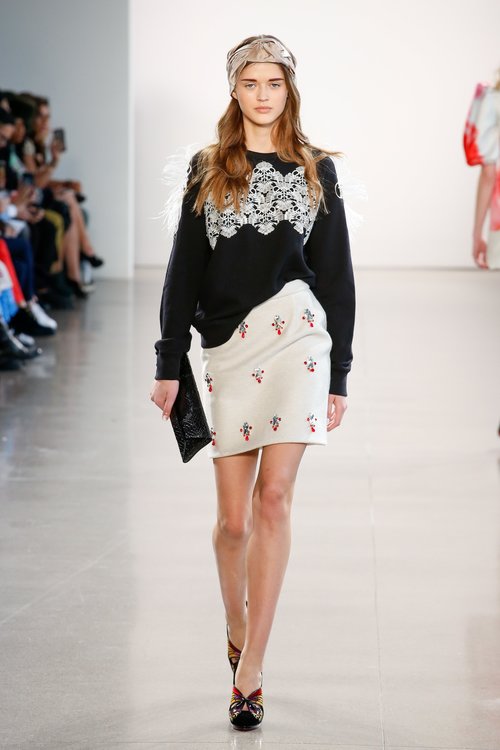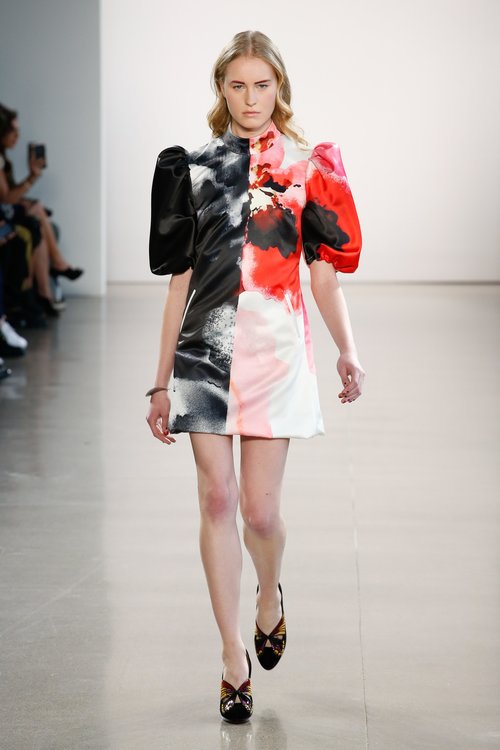 Bibhu Mohapatra
Showroom A, 4/F,
9:30 p.m., March 13
Born in 1972 in Rourkela City in Odisha, India, Mohapatra is a New York-based fashion designer. He graduated from the Fashion Institute of Technology, Utah State University, and later earned a master's degree in economics at the same university.
His creations have been featured in many fashion magazines including Vogue and In-Touch Magazine. Following J. Mendel's Spring 2008 collection, he resigned from the French luxury fashion brand to establish his first label, Bibhu Mohapatra-Purple Label. Since then, he has presented many collections of luxury women's ready-to-wear, couture and fur under his name in New York, Mumbai, Frankfurt, Beijing and New Delhi.
He is also a costume designer, and his costume designs for the Verdi opera "Aida" debuted during the 2012 Summer season at the Glimmerglass Opera in Cooperstown, New York. Former U.S. First Lady Michelle Obama is among his clients.
While Mohapatra wants to keep the theme and highlights of his 2018 autumn/winter series that will debut at Shenzhen Fashion Week under wraps, it's well known that the designer loves luxury fabrics and bright, glamourous colors for his creations. He also likes to pay homage to traditional Indian craftsmanship like weaving and embroidery and says his mom was a great influence on him.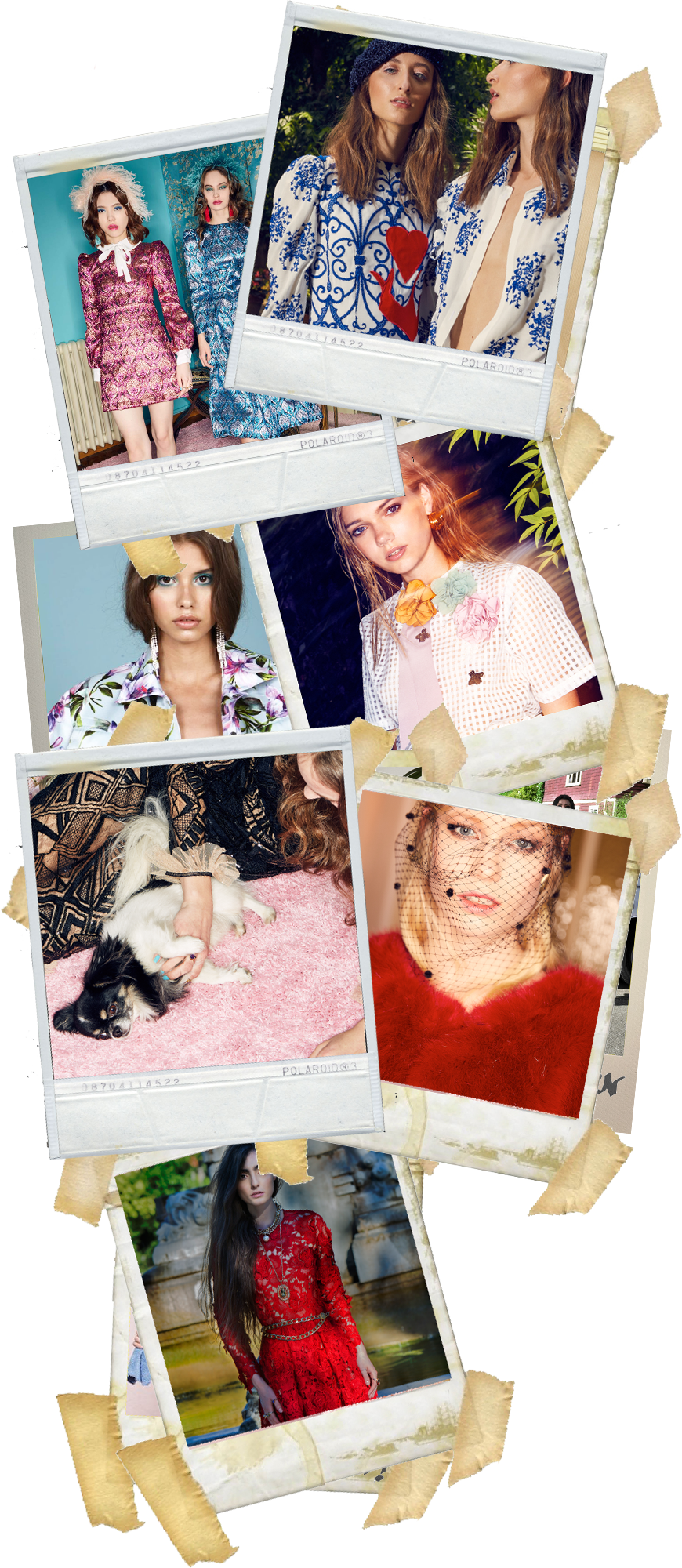 Rocco Adriano Galluccio
Showroom A, 4/F,
5 p.m., March 14
Flaunting the colors of Naples' sun-baked beachside life, Rocco Adriano Galluccio's Alcoolique (since 2011) collection is a picture-perfect fashion ambassador for made-in-Italy.
The Naples native reveals that his entire line is made in the country, including his richly printed fabrics, whose patterns he designs himself. But the pieces also look and feel like Italian chic at its most flamboyant: Think swishy, shiny fabrics and sequins and embroideries that somehow conjure vintage screen icons like Gina Lollobrigida, ancient Romans, and sassy Naples street life in one fell swoop. His silhouettes are simple, but his prints and embroidery are often elaborate.
"My line is always feminine — and everything is sexy," says Galluccio, who's known for slits, shorts and flirty minis that flash long legs. His 18/19 series at the fashion week draws inspiration from the Neomelodic music trend of the 1980s, which originated in Naples. "It's a complex mix of tragic, romantic and carefree sensations to me," he says.
Diction Day
Showroom C, 3/F,
March 14
Sponsored by online fashion platform diexun.com, this year's Diction Day features four independent designers.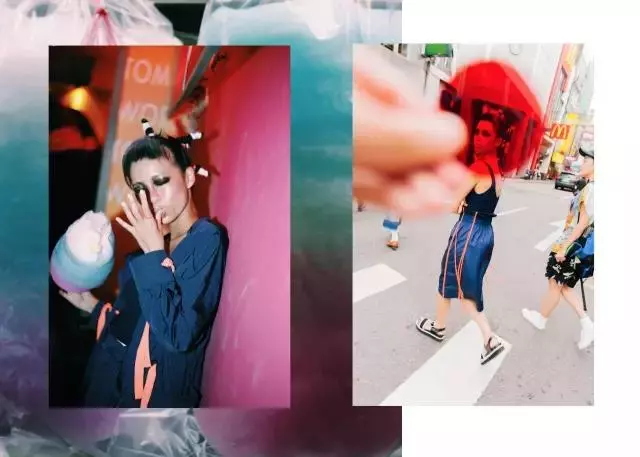 Hua Jia (11:45 a.m.)
A graduate of Academy of Arts and Design, Tsinghua University and Parsons School of Design in New York City, Hua debuted her graduation designs at New York Fashion Week. In 2014, Hua became the first Chinese to make the finalists' list of H&M Design Award. Her brand Huajiastudio embraces the "FFF" concept — fresh, fun and forward — that combines a sporty look with functionality. Drawing inspiration from city life and street art, Hua adopts waterproof fabrics to create futuristic outfits that provide a comfortable wear.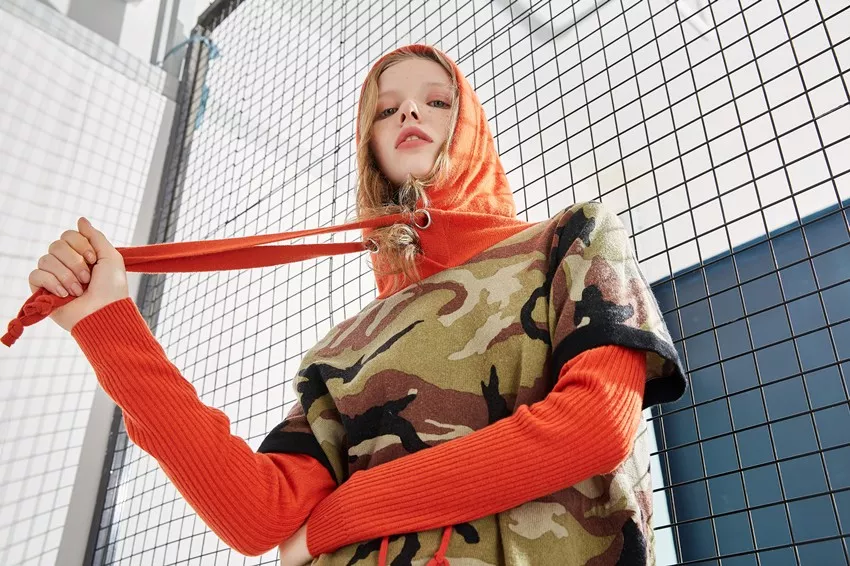 Chau-rising (2:45 p.m.)
The brand is created by designer Liu Chaoying, a graduate of Beijing Institute of Fashion Technology. Liu specializes in the design of knitwear, especially cashmere knits. "Cashmere knits are soft, warm and comfortable but never chic," Liu says. "I design cashmere outfits for the younger generation, with details and colors that create a leisurely look to be worn to parties and friends' gatherings."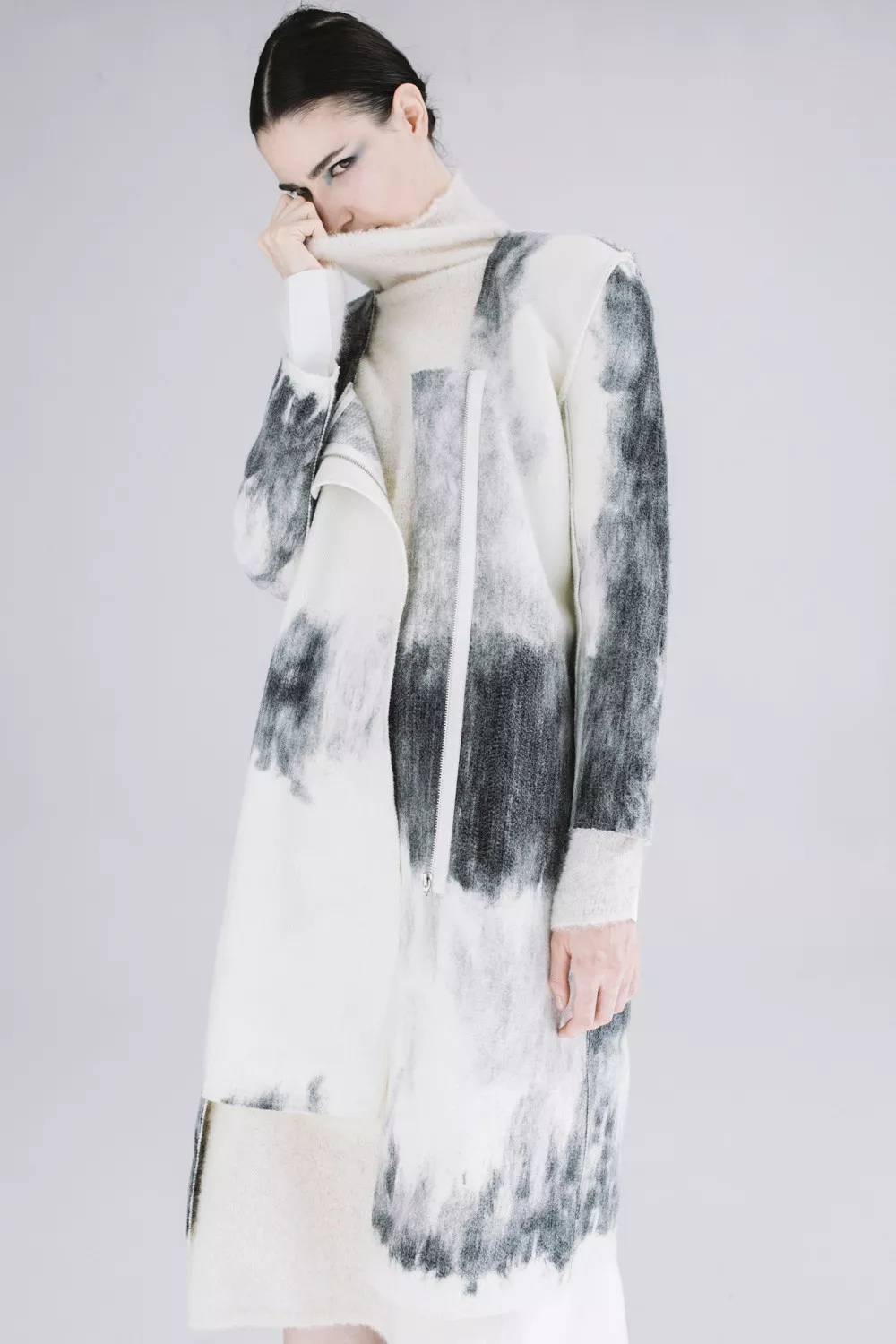 Lynn Gong (5:45 p.m.)
A graduate of Beijing Institute of Fashion Technology and Milan Polytechnic, Gong is a fashion designer and fabric designer. She worked as a designer for brands like Emilio Pucci and Chanel before creating her own. She believes that design starts with fabrics and keeps experimenting with new materials. Her series at the fashion week features seamless knits, tie-dyeing and TPU, an environment friendly fabric.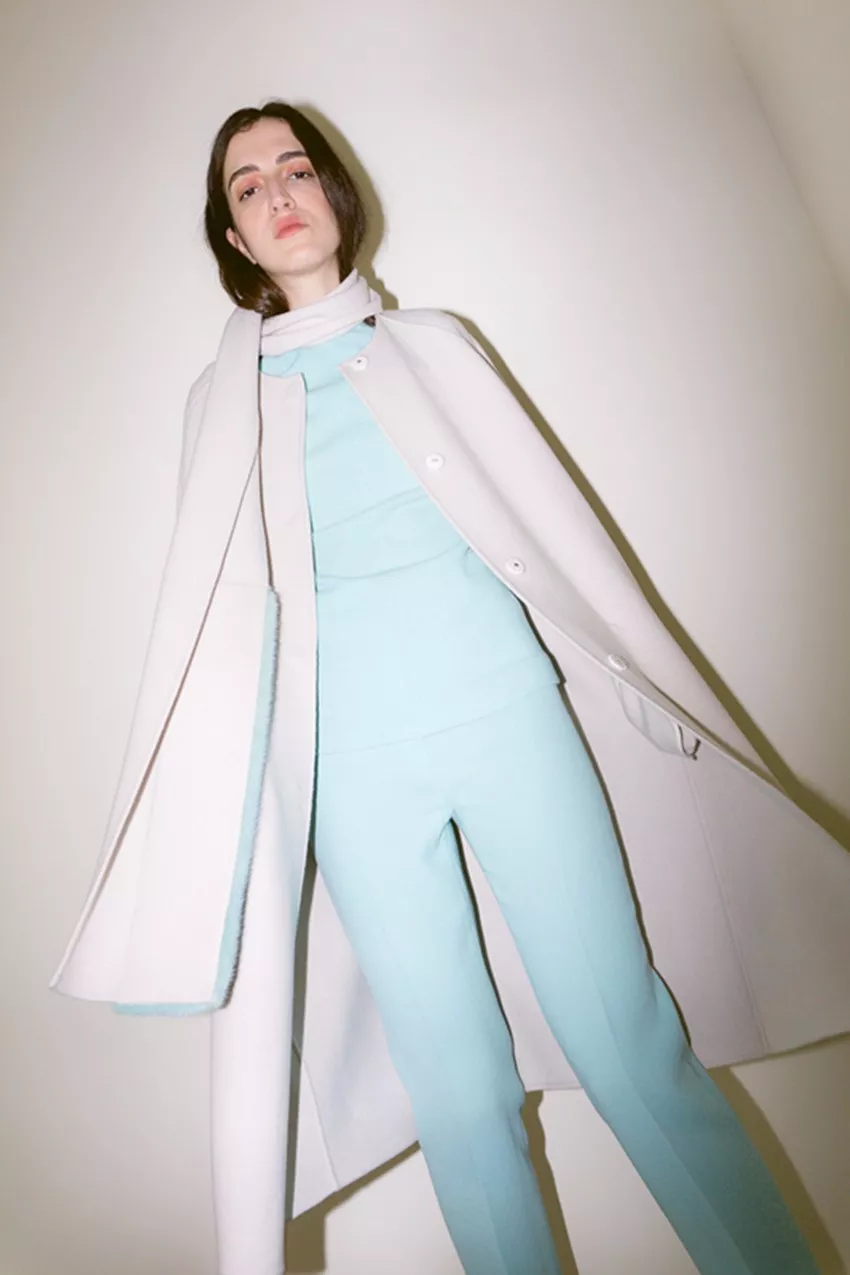 Alberto Zambelli (8:45 p.m.)
Alberto Zambelli founded his high-end ready-to-wear brand in 2013, and developed his first capsule collection for spring/summer 2014. In 2015, he debuted at Milan Fashion Week.
His designs are thought of as elegant and sophisticated with detailed tailoring, exquisite embroideries and prints.
Zambelli's autumn/winter series titled "The Embrace" at Shenzhen Fashion Week draws inspirations from artist Sergej Michaylovic Ejzestejn. The creations feature unexpected tailoring and modern prints that give the comfortable look that reminds of a hearty embrace.
Follow WeChat account "深圳时装周" for more information on Shenzhen Fashion Week.