"My fancies are fireflies, specks of living light twinkling in the dark," a line from Rabindranath Tagore's poems collection "Fireflies," welcomes guests to Zi Ju, or The Lofty House, whose owner and designer He Xiaoning hopes the hostel can bring people joy and pleasure like fireflies as it sits quietly on the coast of Jiaochangwei, Dapeng New District.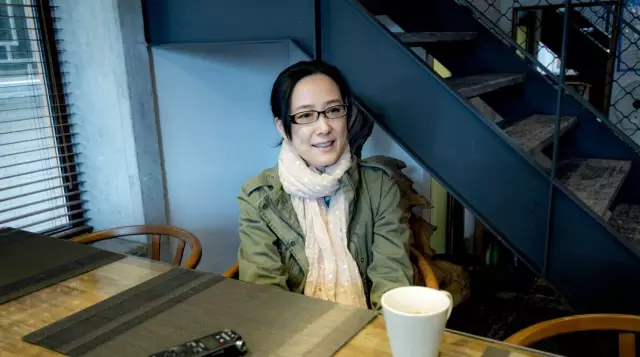 He Xiaoning
The Lofty House is He's recent winning work of the 2016 Global Excellence Awards.
"Design is not something that is far away or detached from life. It's part of life and inseparable from life ... Life is the source of my inspiration," He said in an interview on a sunny afternoon at The Lofty House.
Wearing an army green jacket, a pair of black jeans, black boots, and a pink scarf with little white blossoms on it, her clothing matched the contrast in her personality: a sensitive and gentle woman with an ambition to do everything well.
"I find my inspiration in life. Design and life are a whole unit," she said.
A magician with materials
Born into a family of painters, He was greatly influenced by her father and sisters and therefore had a gift for painting since her childhood. Instead of becoming a painter, she chose to be a designer as she gradually realized that design was her real interest.
As design calls for both sense and sensibility, the influence from her family gave He a good start to her later commitment to design. "The biggest benefit that painting brings to design is its sensibility. If you have a feeling for painting and art, you are half way to design," she said.
According to He, the design process can be divided into four parts, namely, to examine the site, spot problems based on clients' or the designer's requirements, undertake the design or solve the problems, and to make good use of the space with a creative mind.
Of the four parts, examining the construction site excites He most. "Unlike other girls who love clean and beautiful places, I like messy ones. The messier the place is, the more I like it," she said, explaining that those places can pose the most problems so she can offer more suggestions to clients.
He gives unwanted objects new lives.
As a designer who is thrifty with materials, He summarized her design philosophy in three words: simplified, functional and environmental-friendly, which was fully practiced and implemented in The Lofty House.
Being the first hostel in Jiaochangwei area, the four-storied hostel is built with concrete and gray bricks, and is mostly decorated with such unwanted or used objects as tree stumps she found on her way to Tibet, the grand mansion wood gate she picked up from a flea market and some old tires. After a bit of repurposing, they were turned into a piece of art in the hostel room, a long table in the front yard and a pedestal for a tea table.
"As human beings produce more garbage and resources are limited, designers are capable of redesigning these recycled materials and bringing them into people's lives," she said.
By densely using dark-colored and recycled building materials such as gray bricks, old elm and bamboo steel, He built a retreat which naturally blends into the village where customers can escape from the busy city life and embrace the nature.
The reason why The Lofty House was awarded, according to He, was that the committee saw how it reflects local culture and practices environmental protection in its design, which is one of the key aspects of the awards.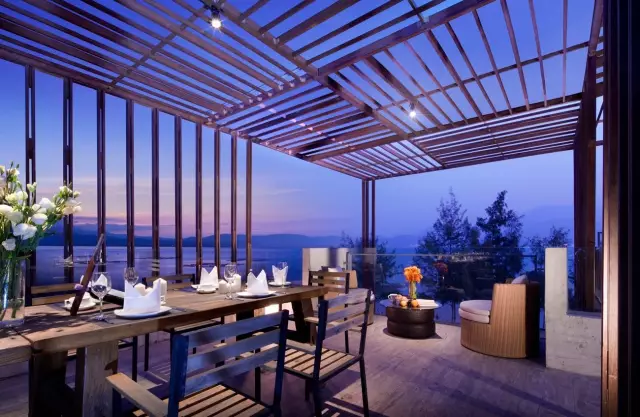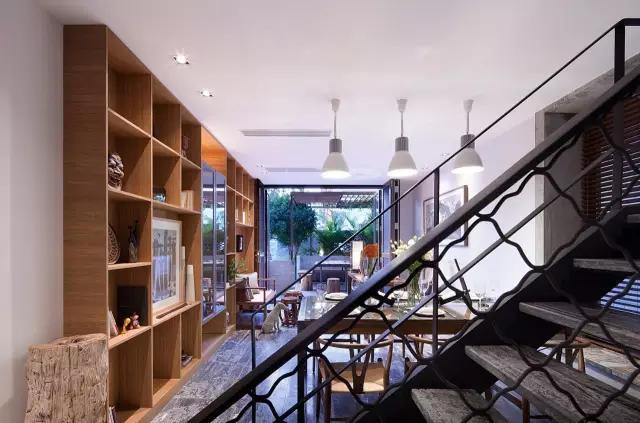 Female designers, no longer obscure
In the documentary "Female Designer" based on He's own experience, she once met with doubts and even discrimination during the early stages of her career. When asked whether the same things happen to female designers nowadays, He said with confidence, "It's not a problem any more. Actually female designers outnumber male ones. When I give lectures at universities, I often find that 70 or 80 percent of my students are girls."
As a traveling enthusiast, He published her book called "Travel in the Hotel" at the beginning of 2016. As she embraces the new year, the designer said that she had initiated a series of lectures on clothing, dining, living and transportation in travel which will be held during Shenzhen Design Week in April 2017. Aesthetics experts, life experts and famous designers will be invited to share things on travel that touched their hearts.
"As a general planner of the event, I think the lectures echo the themes of mass aesthetics and mass design, so it's a good opportunity to popularize knowledge about design to Shenzhen citizens," she said.