Email of the writer: zhqcindy@163.com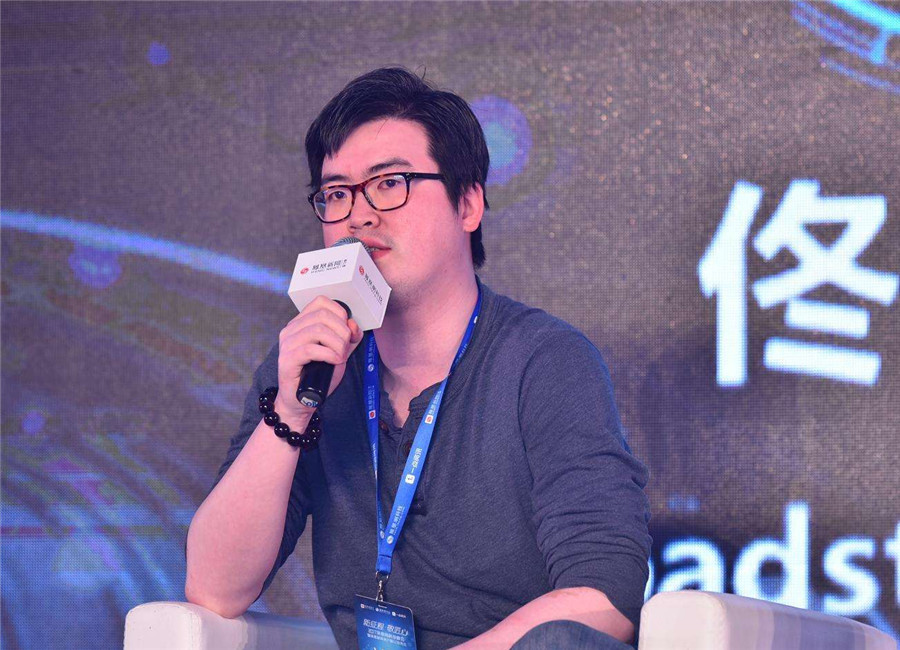 Tong Xianqiao
Don't be surprised if someday in the next few years a taxi you hail on your phone is a vehicle without a human driver, because that's what Tong Xianqiao and his team are working on now.
Tong is the chief executive officer of a technology startup based in Shenzhen and Silicon Valley, known as Roadstar.ai, which is focused on providing Level-4 autopilot solutions to any vehicle along with other services featuring artificial intelligence (AI), such as high-precision navigation.
After obtaining his doctorate for research on unmanned vehicles at Virginia Polytechnic Institute and Virginia State University eight years ago, Tong later worked as the tech lead on autopilot teams for a few technology giants in Silicon Valley, such as Apple, Nvidia and Baidu, gaining rich experience in the field.
However, Tong gave up working at big companies and decided to establish an autonomous vehicles startup with his two co-founders, who were colleagues of his on Baidu's research team in Silicon Valley.
"We were sitting together while working for Baidu, and all of us thought we could achieve more by establishing our own autonomous vehicles company," Tong told the Shenzhen Daily earlier this week.
Heng Liang is the chief technology officer of the startup and had worked for Tesla, Google and Baidu as a core technology member. He acquired his doctorate at Stanford University and is a believer as well as practitioner of the university's innovative spirit. The other founder, Zhou Guang, is an expert in robotics and also has a doctorate as well as rich experience in unmanned vehicles.
The company has two bases, with Shenzhen as the headquarters and the Silicon Valley office as the testing base, because regulations allow testing to be done in California.
Although none of the three founders are originally from Shenzhen, they decided to settle in Shenzhen at the beginning of this year due to the city's open, innovative and encouraging environment. "There are a lot of startups in Shenzhen and we know that the city has a mature and complete industrial chain," said Tong.
It has been less than a year since the startup was founded, but the company has gained a lot of attention and funds worth over US$10 million from major investors, including Yunqi Partners, Green Pine Capital Partners and Yintai Investment.
As the CEO of the startup, Tong is in charge of setting the direction of the company's development. The current goal of Roadstar.ai is to enter the app-based car-hailing service industry.
"Hopefully we can launch the taxi service with autonomous vehicles in the beginning of 2018." Tong is confident that it will be a milestone event in the field of autonomous vehicles.
The CEO noticed that, compared to people in the United States or European countries, Chinese are adapting to new technologies more easily. "In China, a new technology will be accepted and widely used much faster than it may in Western countries," said Tong. He predicts that the general public will accept autonomous vehicles as normal technology used in daily life in only three to five years.