From L: Shunji Iwai, Fukazawa Kotone and Kuwabara Mako at a press conference in Shenzhen on Wednesday. Photo by Cao Zhen
Shunji Iwai wears many hats: film director, screenwriter, novelist and composer. And the versatile Japanese artist said whatever role he assumes, the conception of the world he expresses in his various types of works are the same.
Iwai, who has directed some of the most insightful Japanese films of the past 20 years, brought a night of his film scores and new songs played by his band Hectopascal to the Nanshan Cultural and Sports Center on Thursday night.
Iwai's music is light and pure, much similar to his soft-spoken personality. He told Shenzhen press that he began to self-study the piano during his college years and then the guitar after setting up Hectopascal in 2013.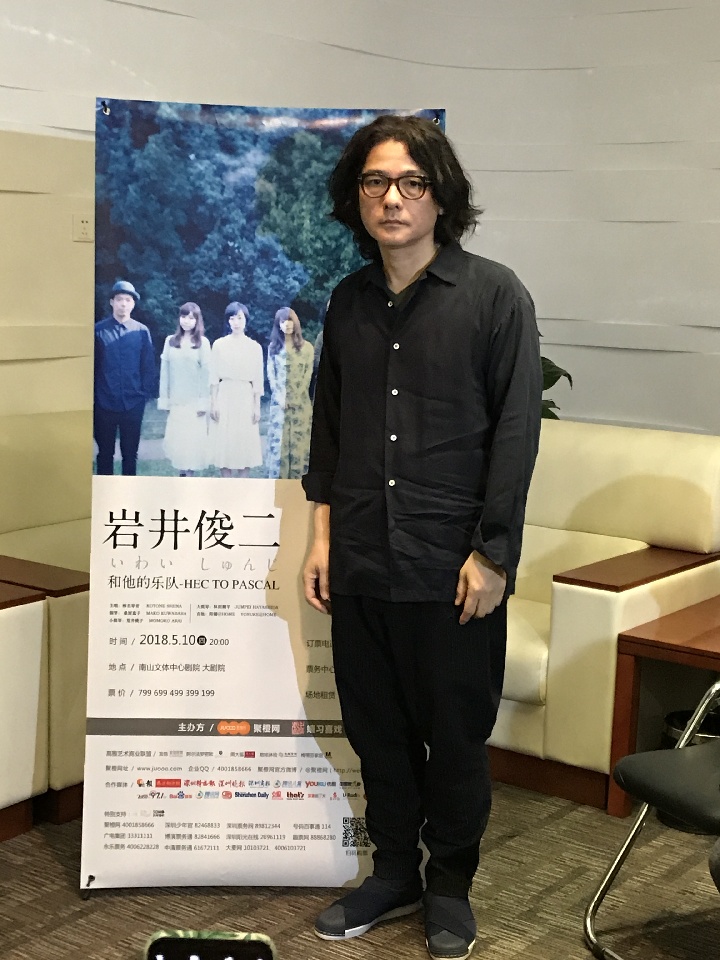 "Whatever I create, the only difference is the artistic form and my conception of the world is the same. These different skills in novel-writing, movie-making and composing give a complementary impact on my creations. Something that cannot be bought with money is the most important, such as a person's growth, which relies on day-to-day effort," said Iwai.
The prolific film director has a big fan base in China, and his movies "Love Letter" (1995), "All About Lily Chou-Chou" (2001) and "Hana & Alice" (2004) have large followings. His films are often beautiful explorations of humanity and his unique style is honored as "aesthetics of Iwai."
He set up Hectopascal with band members Fukazawa Kotone (vocal), Kuwabara Mako (piano), Arai Momoko (violin), Hayashida Jumpei (cello) and Miyauchi Yosuke (guitar).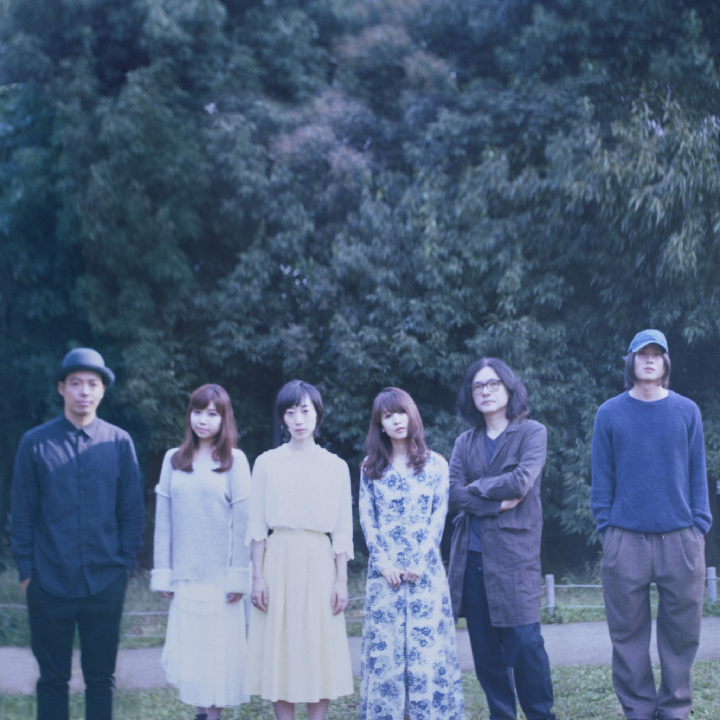 Iwai is now directing Chinese movie "Hello, Zhihua," starring actress Zhou Xun and produced by Hong Kong director Peter Chan. The movie is similar to Iwai's classic "Lover Letter" in plot, about two persons exchanging letters to discover a love story about a woman they both knew. Iwai said "Hello, Zhihua" might be his semi-autography and a comprehensive expression of what he has experienced in his past life.
The director, 55, greatly admires Shuji Terayama, another versatile Japanese artist who was an avant-garde poet, dramatist, writer, film director and photographer. Iwai said he might not be as great as Terayama but still hoped to create musicals and launch his theater troupe in the future.
Iwai's Shenzhen concert was organized by AC Orange company, which will also bring Cantonese drama "The Song of Everlasting Sorrow" (May 16-17), masked performance drama "Papa" (June 22-23) and a Chinese version of Shakespeare's "All's Well That Ends Well" (May 26-27) to Shenzhen.