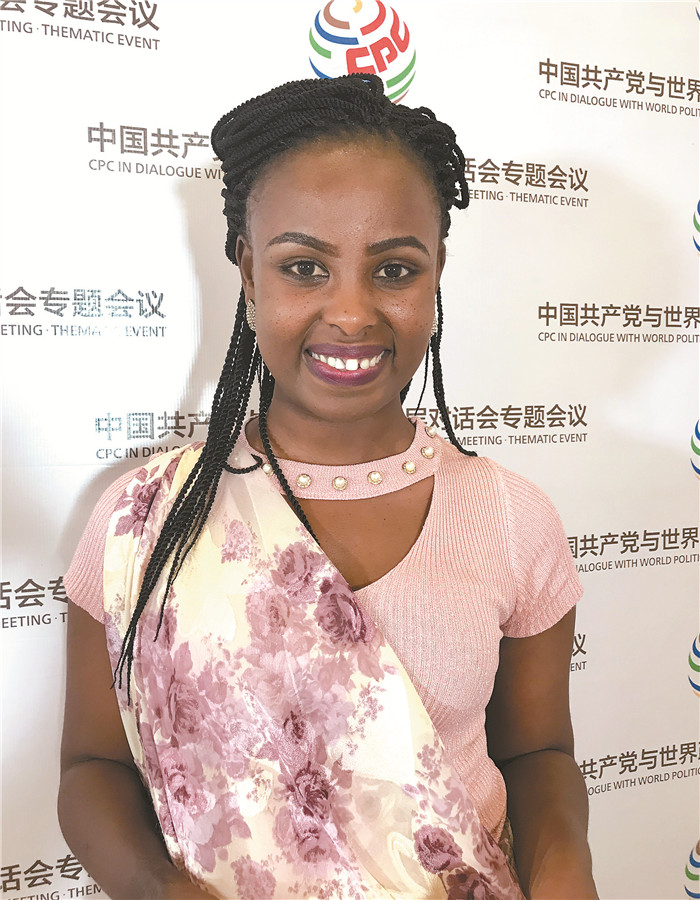 Gloriose Mukamabano
Email of the writer: yangmei_szdaily@163.com
Seeing the ongoing CPC in Dialogue with World Political Parties High-level Meeting Thematic Event as a great platform for Rwanda and China to seek further cooperation and learn from each other, Gloriose Mukamabano, secretary in Youth Commission of PRF (Rwandan Patriotic Front) Inkatanyi Rwanda, expects the two countries to achieve more through cooperation.
"There is no country that can develop without cooperating with others," Mukamabano said on the sideline of the event in Shenzhen.
According to Mukamabano, there has been some cooperation going on between the two countries, especially people-to-people exchanges.
"Currently, many youths from Rwanda are studying in China on scholarships offered by the Chinese Government and many Rwandans are coming to China to seek business opportunities," she said.
She hopes the two countries can bring such exchanges to new levels and strengthen cooperation between the two countries economically and politically.
As one of the leaders of a political party of Rwanda, Mukamabano believes strengthening the relationships between political parties is important.
"I noticed that the Communist Party of China and Rwandan Patriotic Front share a lot of similarities in terms of their visions, so the event is a good thing for both our countries for seeking potential cooperation," she said.
From Mukamabano's point of view, China is much more developed than Rwanda. Rwanda is learning from China by proposing the 'Made in Rwanda' initiative," Mukamabano told reporters.
Mukamabano also hopes that apart from students and businessmen, more Rwandan people will come to China to seek opportunities and fulfill their dreams.