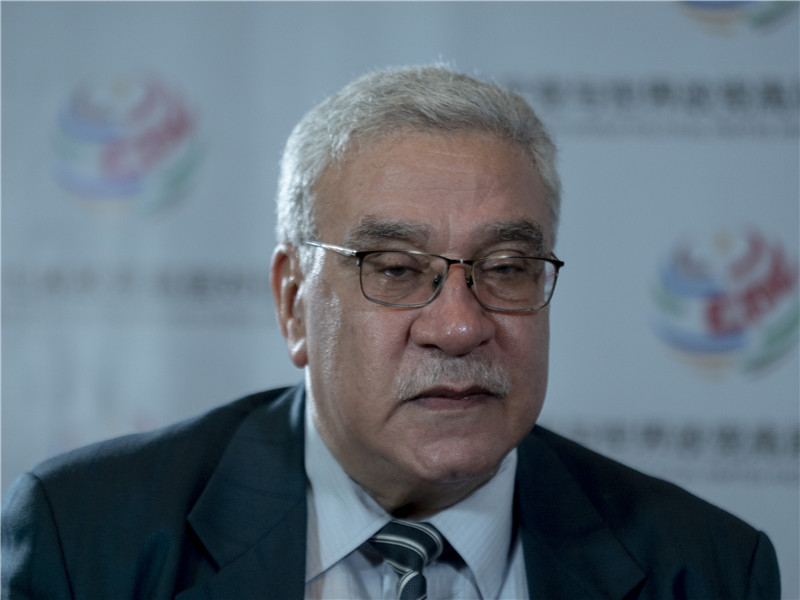 Salah Adly
JeniZhang13@163.com
Salah Adly, general secretary of the Egyptian Communist Party, said he expects China to further enhance its presence in the world arena and become a steadfast partner of the Arab people in overcoming difficulties.
"We believe that China's increased participation in international affairs is not only reflected in its veto of U.N. resolutions. We also hope that China can help Arab countries and people triumph over imperialism," Adly said during an interview at the CPC in Dialogue with World Political Parties High-Level Meeting yesterday.
Adly said that as imperialist countries are trying to carve up the Arab region, political tensions still persist in countries such as Syria and Libya, which are plagued by social unrest and violent conflicts.
He admitted that although the Arab region faces many challenges from terrorism, separatism and extremism, they are striving to create conditions to promote development and democracy, so that the poor and the people at the bottom of the social ladder can obtain more opportunities for development.
Adly said they are constantly making efforts despite all the difficulties, in the hopes of achieving national independence and social justice through economic development. "We are trying to learn from China's experience."
According to Adly, the series of pioneering attempts at reform and opening up are forward-looking. "We can see that China is presently picking up the pace of its reform and opening up, and we hope to build a democratic and prosperous country like China."