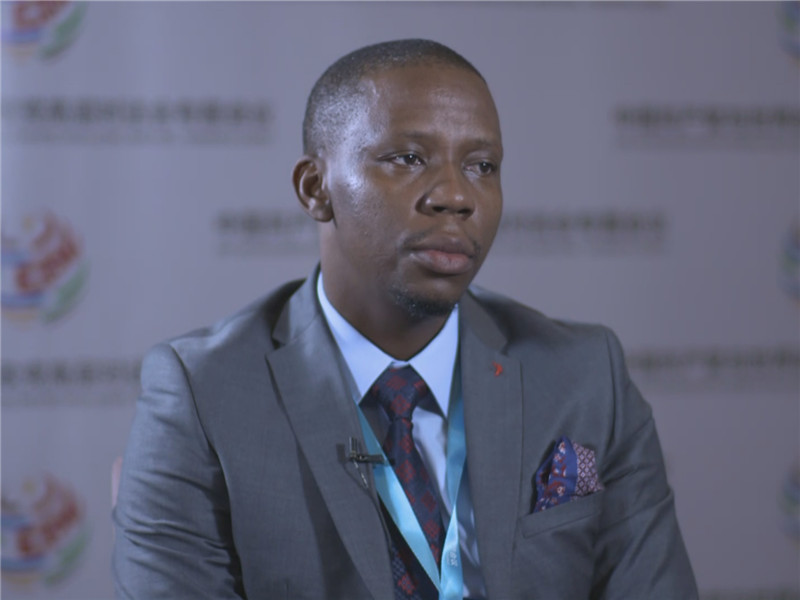 Ronald Kgathi
Email of the writer: there_sun@163.com
Fascinated by the convenience of the shared bikes and mobile payment platforms that are ubiquitous in China, Ronald Kgathi, general secretary of the National Youth Executive Committee (NYEC) of the Botswana Democratic Party (BDP), said that his country could learn a lot from China.
"These things are basic to Chinese but foreign to us," said Kgathi, who was attending the thematic event of the Communist Party of China (CPC) in Dialogue with World Political Parties High-Level Meeting in Shenzhen on Saturday.
"If we can introduce these things to my country, people's lifestyles will be better, and the crime rate may fall because people won't be carrying around wads of money," he said.
With steep unemployment rates, many of Botswana's graduates are unable to find a job within five to seven years of finishing college. "For college graduates, the government offers internship opportunities to help young people quickly meet job requirements."
Kgathi noticed a lot of young people are now working in the government in China. "We will encourage young people to get involved in government work," said Kgathi. To change the structure of Botswana's economy, which relies heavily on diamonds, the government is encouraging young people to develop new industries.
Like China's plan to eliminate poverty by 2020, Botswana is also focusing on wiping out poverty. "We encourage people with low educational levels to do community work like cleaning the road," said Kgathi.
Kgathi hopes for more opportunities to cooperate with China, especially on developing Botswana's infrastructure.