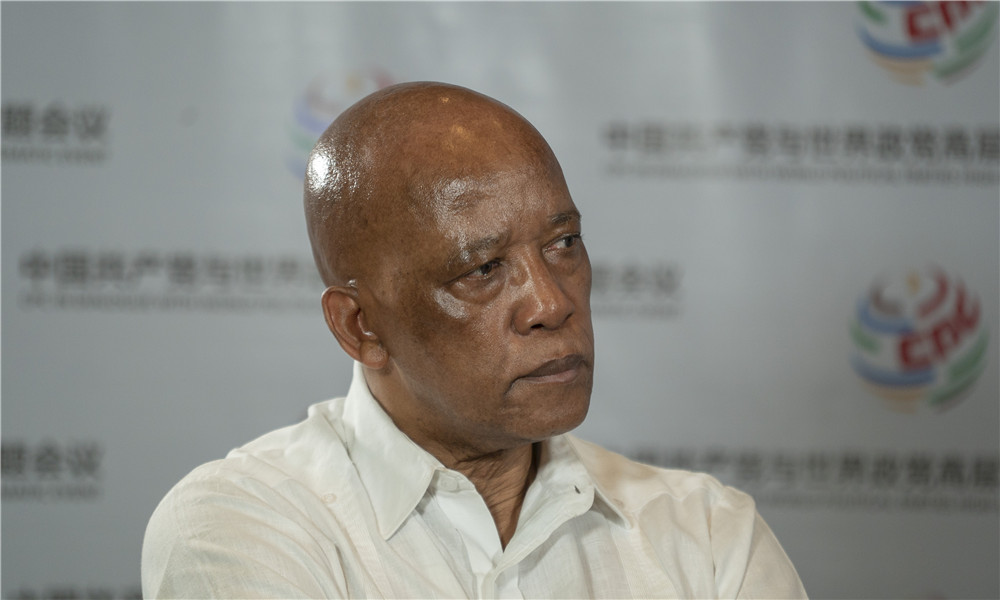 Benedict Martins
Email of the writer: application_zjy@yahoo.com
As a member of the Political Bureau and Central Committee of the South African Communist Party (SACP), Benedict Anthony Duke Martins spoke highly of the guidance of Xi Jinping Thought on Socialism with Chinese Characteristics for a New Era and its modeling effect on communist parties in other countries including his own. "Mutual benefits exist between South Africa and China," Martins said. "Cooperation between the two communist parties will move up to a higher level."
Learning from the unique leadership style of the Communist Party of China (CPC), Martins said socialism with "South African" characteristics has developed and will continuously improve the national condition of wealth distribution, gender equality, financing of infrastructure and other social concerns. "During the post-colonial period, South Africa was able to achieve profound national growth that partially benefited from financial support from its Chinese communist partner," he said.
According to Martins, newly elected members of the SACP in different provinces of South Africa have been invited by their Chinese counterparts on a regular basis to attend seminars on economic and political issues.
"It was impressive to see how this nation strove to meet the needs of its people and maximize their happiness," he said.
This practice echoes one of the objectives of his party — to improve the social welfare of the working class through the execution of legitimate policies formulated by the party, according to Martins.
Martins expressed his confidence in the further development of his party as well as the country of South Africa. "Socialism has come a very long way since 200 years ago," emphasized Martins, "and the successful localization of Marxism is closely related to the actual conditions of a nation."
He added that the collective strength of the party's leadership had been the foundation for national progress in the past and would continue to be an engine driving the country forward.
Under the trend of globalization, it is not uncommon for transnational political collaborations to happen. Staying mutually beneficial to one another, the relations between South Africa and China will continue to move forward, he said.