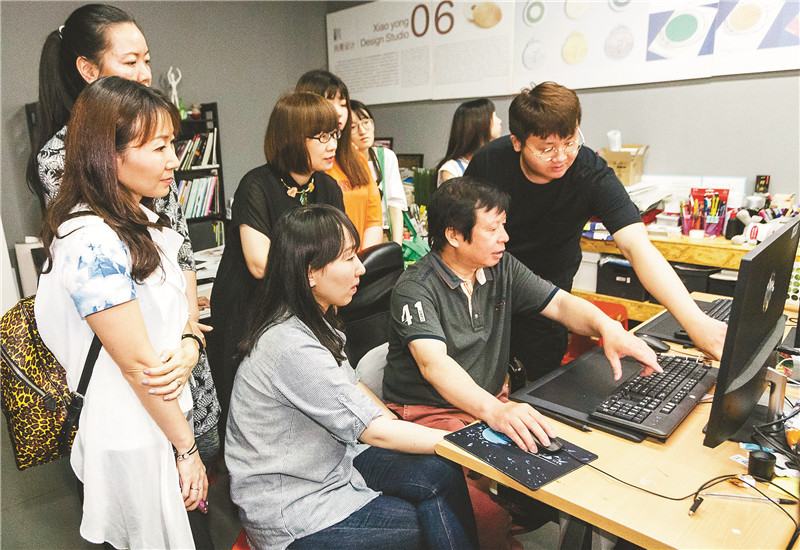 Members of the design team at work. Courtesy of Shenzhen Polytechnic
Email of the writer: 624485709@qq.com
A porcelain tableware set named "Splendid China" that was designed by teachers and students from Shenzhen Polytechnic and a porcelain-manufacturing enterprise in Shenzhen were used and praised at the banquet of the Shanghai Cooperation Organization (SCO) annual summit in Qingdao on Saturday and Sunday.
It took the 28 teachers and students, as well as five experts from the enterprise, seven months to design the set, which includes 56 pieces of cutlery.
The leader of the porcelain design group, Zhou Liqun, said that the School of Art and Design at Shenzhen Polytechnic set up the team of students and teachers from various majors including graphic design, craftwork design, visual communication design and industrial design last October. The team came up with thousands of rough sketches and design drafts before eventually finalizing two porcelain sets. One set was used at the SCO summit, and the other was given to the foreign heads of state as gifts.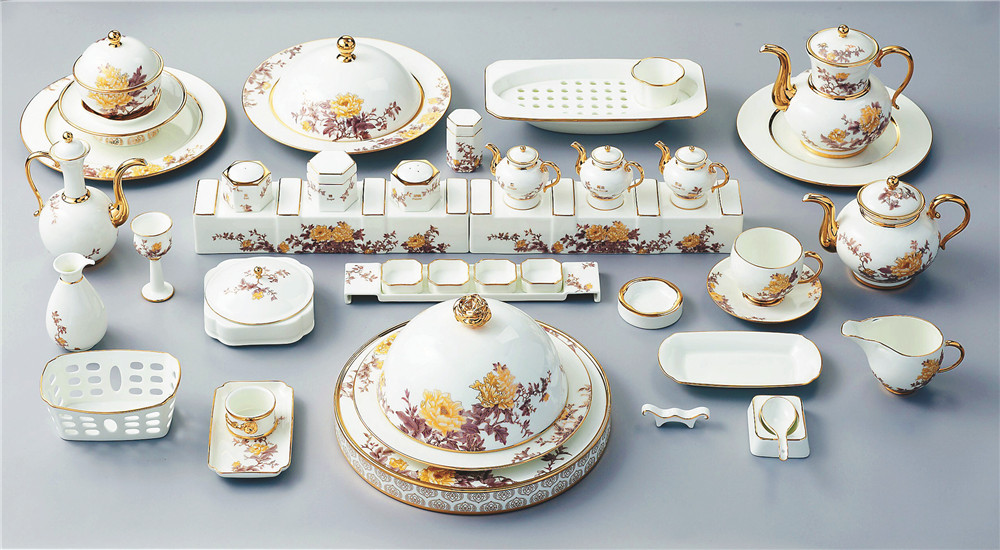 A Shenzhen-designed tableware set that was used at the Shanghai Cooperation Organization (SCO) annual summit. Courtesy of Shenzhen Polytechnic
"Porcelain designs should embody the characteristics of the Chinese nation and represent the local cultures of Shandong Province, where this SCO summit was held," Zhou said, adding that the porcelain tableware with the peony as the theme pattern was favored and chosen by the organizing committee.
The success of the design came from the joint efforts of teachers and students as well as the enterprise. Jia Xingdong, president of Shenzhen Polytechnic, invited the chairman of the enterprise to become a guest professor at the vocational college.
An array of other companies also contributed their efforts to assist the banquet Saturday evening. An "Offshore Kitchen" built by CIMC Raffles was one of the customized services required by the summit's organizing committee to serve the banquet.