CUTTING-EDGE LED displays made by a Shenzhen company have been used at three sports venues in Russia to provide a visual experience for worldwide fans for 15 matches of the 2018 FIFA World Cup.
Among the 12 sports venues, Kazan Arena, Kaliningrad Stadium and Rostov Arena are equipped with a LED display of nearly 2,000 square meters made by Shenzhen Absen Optoelectronic Co. Ltd.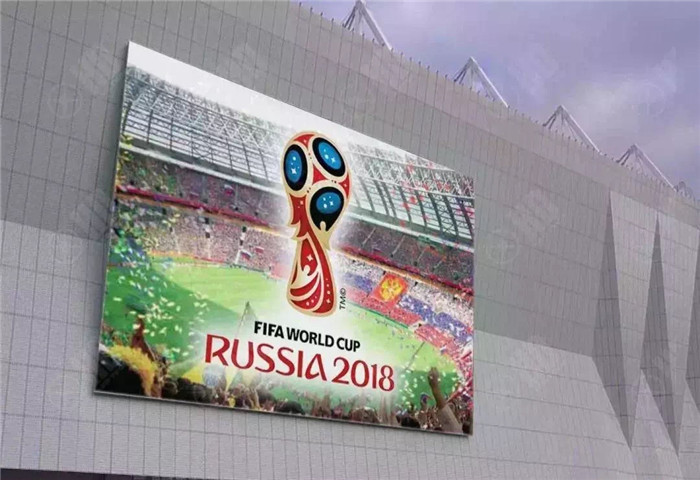 Matches held at Kazan Arena include South Korea vs. Germany (June 27), one last-16 game (June 30), and one quarterfinal (July 6). At Kaliningrad Stadium, England will play Belgium on June 28. Iceland will play Croatia today at Rostov Arena at which one last-16 game will take place July 2, sources from the LED maker in Bantian, Longgang District, said.
In December 2017, Absen won the opportunity to provide on-screen visuals for the Final Draw of the 2018 FIFA World Cup Russia with its world-class LED display systems.
As early as in 2013, Kazan Arena installed a 340-square-meter LED display by Asben primarily used for official information releases, live videos and instant replays.
The product installed at Kazan Arena is Absen A1688, which is capable of delivering the utmost in image quality, product reliability, viewing experience and environmental durability, even in temperatures of minus 40 degrees Celsius.
The innovative displays for Kaliningrad Stadium feature a 27-meter-by-15-meter screen built into the wall of the entrance, and two 15.36-meter-by-10.24-meter displays mounted on the wall inside the venue, serving as a functional and decorative part of the stadium's video system.
The configuration of Rostov Arena resembles that of Kaliningrad Stadium with two scoreboards inside the arena and another mounted on its exterior surface. The display system is integrated into the video system and capable of playing various types of content, according to a release by the company.
A listed high-tech company founded in 2001 in Shenzhen, Absen LED display export has ranked No. 1 in the industry for many consecutive years in China. Its displays have been widely used in world sports games such as the NBA, Euro Cup and soccer league tournaments in many countries.
The four-year global football tournament kicked off with an opening match between Russia and Saudi Arabia on June 14 in Moscow. A total of 32 international teams will meet to battle at 64 matches at 12 stadiums in 11 Russian cities in a month.