Wu Amin, a fifth-generation inheritor of Wu-style tai chi, gave lessons at the Shenzhen Wanfang Neijia Kungfu Research Institute from July 20 to 24.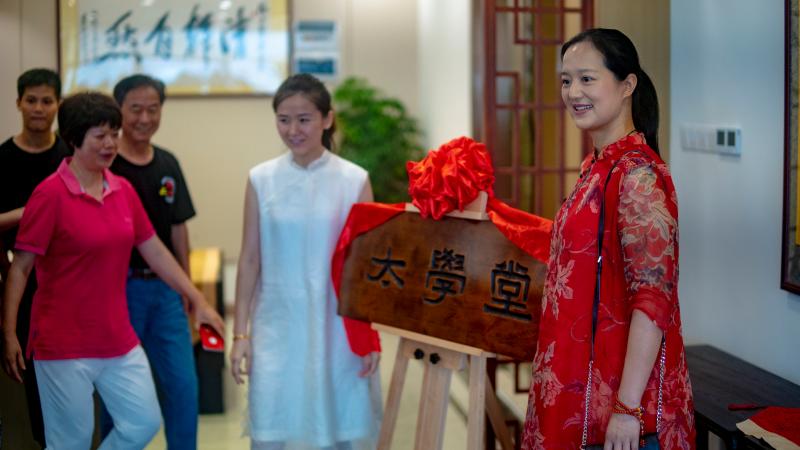 Wu Amin (R)
Specializing in two formats — tai chi quan and tai chi fan — Wu has won numerous Chinese national champions and international championships. Wu, famous both in and outside China, has taught tai chi on China Central Television for six years and has produced many tai chi instructional videos.
Tai chi is a traditional form of Chinese martial arts that can be used for self-defense and for improving physical well-being. There are many tai chi styles, such as the Chen, Yang, Wu and Sun styles.
Wu has lived in the United States for more than 10 years and has been promoting the tai chi culture there. Arranged by the World Tai Chi Network, this is her first visit back in China in 10 years, attracting many tai chi enthusiasts.
"Wu is easy-going," said tai chi enthusiast Cao Libo, who was excited to meet Wu in person. "She seeks perfection, and I can feel that she has deep commitment to tai chi."
The teacher, too, was impressed by the eagerness of her students. "One learner, who was in his 70s, practiced tai chi with us for hours every day," she said.
"Tai chi has developed rapidly. With the growing number of expats who are interested in Chinese culture, I will try my best to serve as a bridge between Chinese and foreigners," said Wu.