A startup has developed a robot that might help you take care of your plants.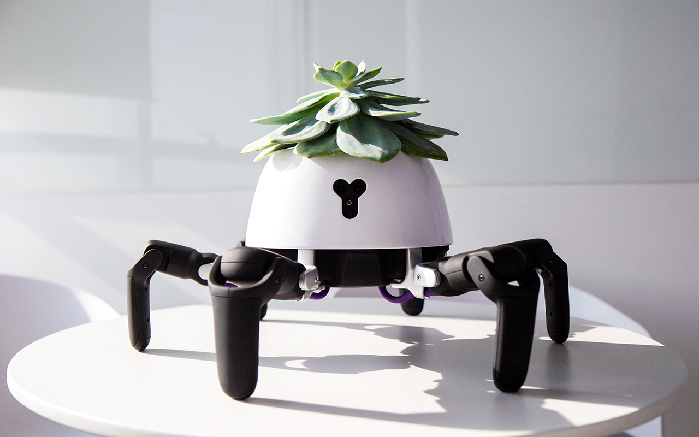 Hexa robotic planter
Called "Hexa," the intelligent planter is just big enough to hold a medium-sized succulent and is equipped with spider-like legs that can walk into the sun when its plant passenger needs some sunlight.
Beijing-based robotics company Vincross created Hexa with the idea that humans might become more acquainted with robots in their home.
The six-legged robot is equipped with several motors, infrared cameras, as well as a Linux operating system. The legs can also rotate or spin to get the right amount of sunlight.
It will also tell you if the succulent needs water by stamping its legs up and down. And if the plant is happy, Hexa will even do a little dance.
"Hexa's optical and spatial sensors allow it to watch and learn from the world around it," the Vincross website states.
Vincross, which modified Hexa from an earlier design to be able to hold a plant, sells the robot for the eye-watering price of US$949. A wireless version goes for US$999.
Sun Tianqi, CEO of Vincross, said he initially used the idea as part of an installation art piece called "Sharing Human Technology With Plants" that involved a walking succulent plant.
He later envisioned bringing this idea to the original Hexa design and, from there, the prototype was born.