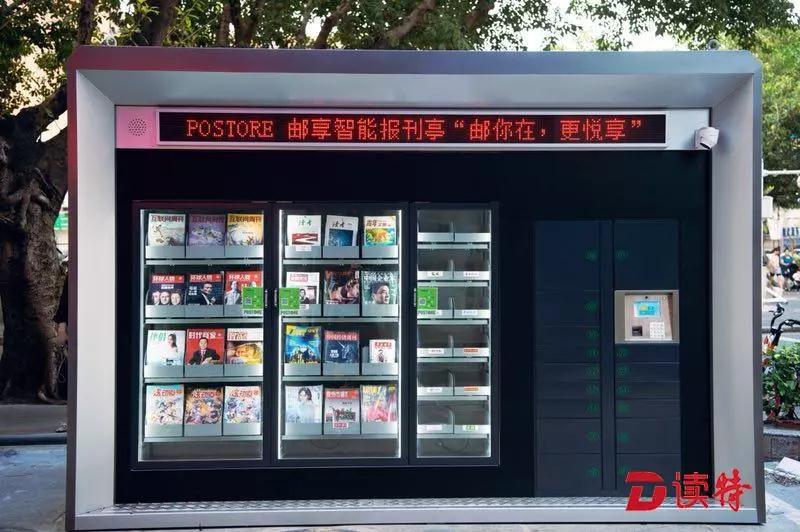 A new type of unmanned kiosk known as POSTORE made its debut on the streets yesterday, providing multiple services for pedestrians.
Similar to a vending machine, POSTORE sells newspapers, magazines and some other publications. It also provides other services like Wi-Fi and the latest information on missing children.
"Since every publication has a different weight, we use smart weighing technology to recognize the publication a customer has chosen to purchase," said a staffer from the smart kiosk's technology team.
Additionally, residents can share information about missing children through the platform and the machine's automatic locating system can help track down the missing people.
The smart technology shares Wi-Fi, rents out umbrellas and provides EMS parcel lockers. Not every kiosk has the same functions as each one can be customized to provide different services based on the needs of residents in the neighborhoods.
On the day the kiosks were inaugurated, the POSTORE technology team gave free rice, oil and bottled water to sanitation workers on the scene.