President Xi Jinping sends a congratulatory letter to the fifth Taihu World Cultural Forum which opened in Beijing on Thursday.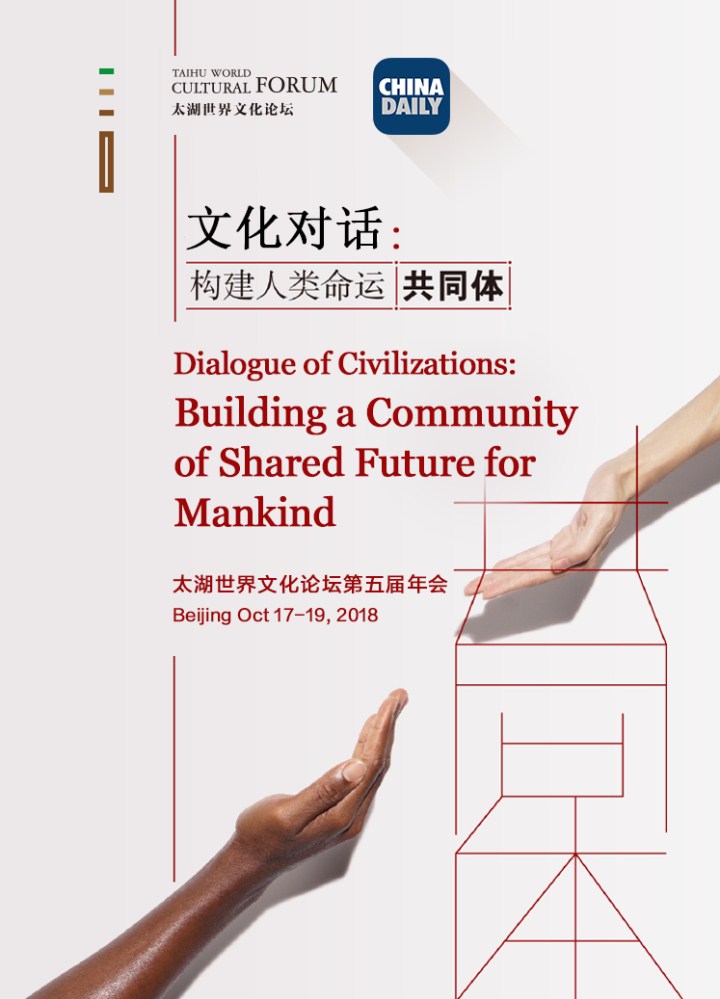 Nearly 1,000 politicians, entrepreneurs, scholars and cultural notables from about 40 countries and regions gathered for the forum.
With the theme "Dialogues of Cultures: Building a Community of Shared Future for Mankind", the forum aims to help different cultures learn from each other and build a better world with lasting peace, universal security, common prosperity and an open and inclusive attitude, according to Yan Zhaozhu, chairman of the forum.
The forum has attracted state leaders, former state leaders and dignitaries. On Wednesday afternoon, Altynai Omurbekova, vice-prime minister of Kyrgyzstan, was received by Wang Chen, vice-chairman of the standing committee of the 13th National People's Congress, at the Diaoyutai State Guesthouse, the forum's main venue.
Wang also received former Polish president Bronislaw Komorowski, former Italian prime minister and honorary president of the forum Romano Prodi, and former Egyptian prime minister Essam Sharaf.
Several notables attending the forum, such as Indian film star Aamir Khan and French Sinologist David Gosset, were also greeted by Wang.
The Taihu World Cultural Forum, named for Taihu Lake in the Yangtze River Delta, was created in 2008.
The inaugural conference was held in 2011 in Suzhou, Jiangsu province, by the lake, and was followed by meetings in Hangzhou, capital of Zhejiang province, and in Shanghai and Macao.
This year's conference, co-hosted by China Daily and supported by civil diplomacy institutions and academic institutes, will discuss the cultural significance of economic globalization, people-to-people connectivity under the framework of the Belt and Road Initiative, and eco-friendly development through themed forums.
The discussion will also take in the use of new technologies in museum operations, cultural diversity in the film industry, the revival of traditional medicine and new cultures grown in cyberspace.
Much work has been done to promote cultural exchanges since the founding of the forum. For example, a meeting on communication among different civilizations along the ancient Silk Road was organized by the forum in 2014 in Paris, France.
High-level symposiums on traditional Chinese medicine were held in 2012 and 2014.
The forum also has gone beyond exchanges of thought. In 2017, a center for foreign leaders to experience traditional Chinese medicine opened in Beijing. In May, the forum announced it would work with the Palace Museum in Beijing to launch a "cultural parlor of Chinese civilization".
Some areas in the museum also are to be used for lectures on Chinese philosophies, stage performances of traditional Chinese fine arts and displays of cultural creativity products.