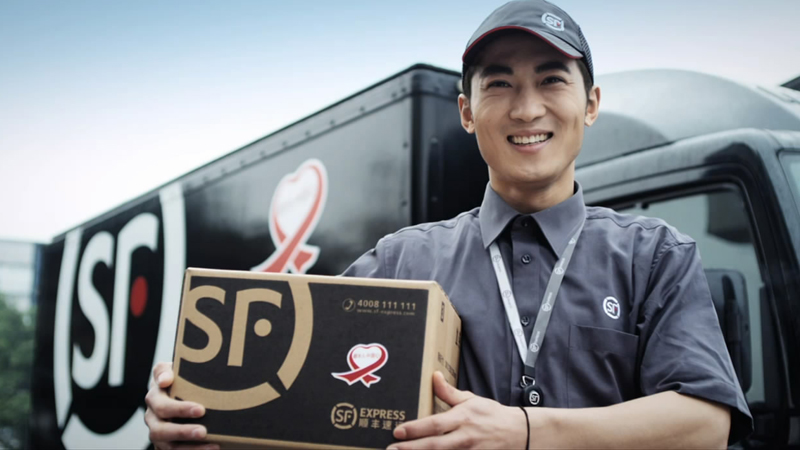 Suprisingly overtaking Tencent, SF Holding is ranked ninth in the latest Fortune Future 50 list released recently by Fortune magazine.
Three Shenzhen enterprises, namely SF Holding, Tencent and BYD, have made it onto the list along with 18 other Chinese enterprises.
To identify the Future 50, a total of 1,100 publicly traded companies with at least US$20 billion in market value or US$10 billion in revenue in the 12 months through the end of 2017 were examined. A company's final score represents its performance compared to peers of a similar size.
Fifty percent of a company's score is based on market potential — defined as its expected future growth as determined by financial markets. The other half is based on a company's capacity to deliver against this potential. The score comprises 17 factors selected for their ability to predict growth over the next five years.
China and the United States are neck and neck on the list as each country has 21 enterprises on the Future 50, with Workday ranking in the first place among all enterprises and Weibo taking second overall and first among all Chinese companies.
Three companies based in South Korea, two Japanese companies, one French company, one Indian company and one Thai enterprise make up the remaining places.
As for the performance of Chinese enterprises, both Beijing and Hong Kong have five companies on the list, while Guangzhou has two Future 50 companies. Other major cities, including Shanghai, Hangzhou and Nanjing, have only one company on the list.
The report also mentions that the chairmen of the board of Tencent, SF Holding and BYD were also included in the latest Hurun China Rich List, with Tencent's Pony Ma taking third, Wang Wei of SF Holding ranked seventh and Wang Chuanfu taking 99th.
Fortune magazine commented on SF Holding being China's top delivery firm, "The premium courier service distinguishes itself by retaining complete control over its delivery network rather than adopting a franchise model. That network includes a fleet of aircraft, and SF Express is investing in drones too, nabbing China's first government-issued drone delivery license this year."
Commenting on the telecommunications giant, Fortune predicted that "Tencent's core revenue stream is gaming, which accounts for up to two-thirds of the company's income. As Chinese government regulations have restricted that industry, Tencent has begun pivoting: In a recent restructuring, it has shifted its focus toward the industrial Internet."
BYD, ranking 39th on the list, has become the world's top seller of electric vehicles after shipping 108,000 units last year. BYD plans to sell batteries to other EV makers before the year is out, and is partnering with Baidu to develop autonomous vehicles.