Ever since the first city began to take shape, it has always been one of the major goals of human beings to shape the beauty of the city and to create a better life. Shenzhen Qixin Construction Group Co. Ltd. shares this mission and strives to interpret the special charm of each city while building the city's landmarks.
Established in 1995, Qixin is a listed enterprise group based in Shenzhen that designs, constructs and decorates buildings.
As one of the top 100 enterprises in China's construction and decoration industry, it consistently sets new benchmarks in many business sectors, including the decoration of public buildings, curtain wall engineering, fine decoration of residences, star-rated hotels and hospitals, and overseas construction projects.
Over the past two decades, the company has participated in many projects that have reached world-class level and gained international recognition, such as Beijing Yanqi Lake International Convention and Exhibition Center, Shenzhen Stock Exchange Center, Shenzhen Civic Center and the main gymnasium of Shenzhen Universiade Sports Center.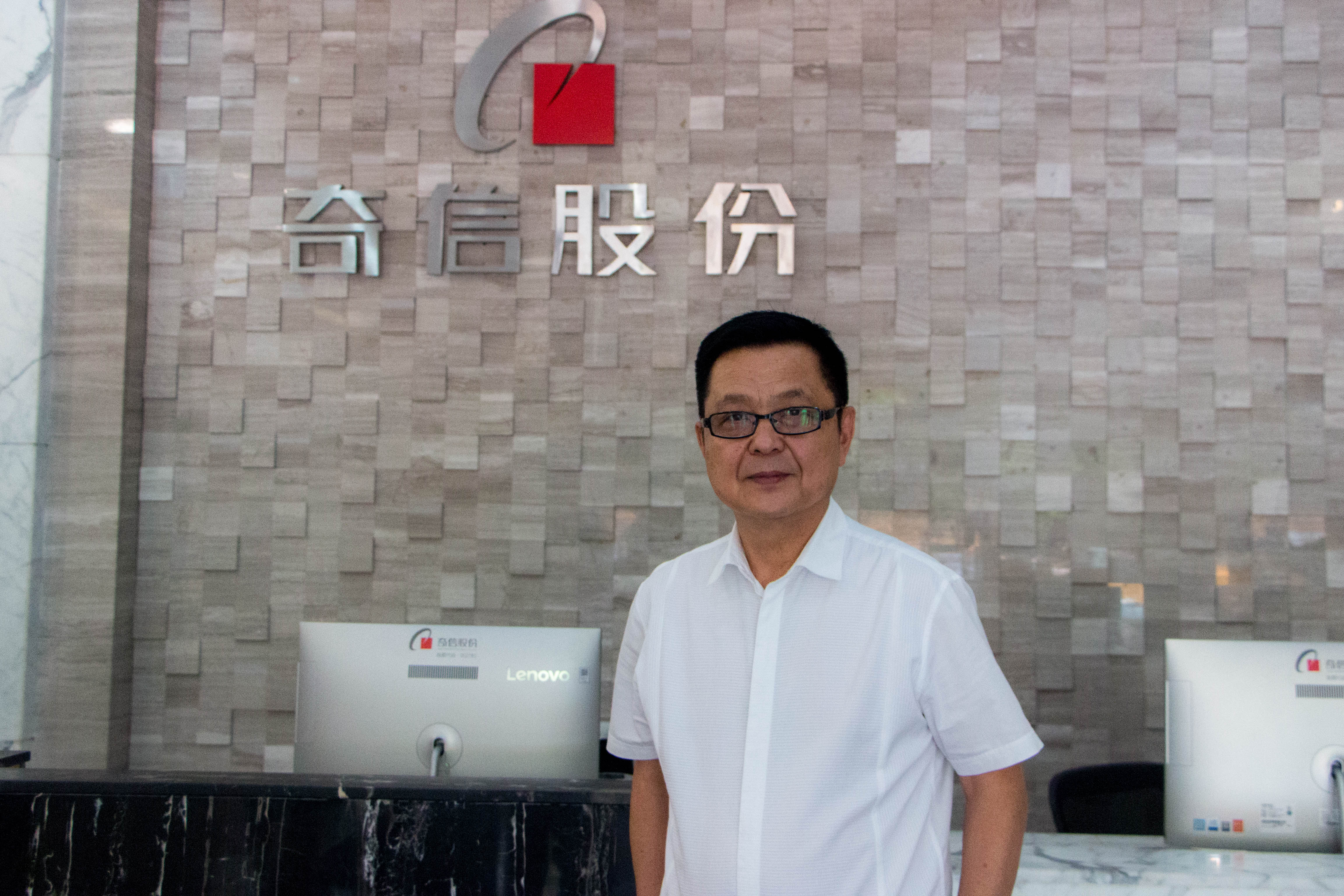 Yu Shaoxiong, president of Qixin. Photo by Lin Jianping
"Following the Belt and Road Initiative, we have participated in the construction of the Vietnam-China Friendship Palace, which is a friendly exchange project between China and Vietnam," said Yu Shaoxiong, president of Qixin.
"Our company was responsible for the decoration of the project, which included interior decoration, installing a curtain wall and paving the outdoor square with brick," Yu said.
According to the company, the palace is a special place used for friendly exchanges between the two countries and is one of the symbolic buildings in Hanoi. The 150 million yuan (US$21.6 million) needed for the construction was donated by China, and the architectural design and technical construction were all undertaken by the Chinese side.
With careful operation and continuous development, Qixin has so far launched a number of large-scale projects in Southeast Asia and Africa. Besides the Vietnam-China Friendship Palace, other projects include the Equatorial Guinea Physical Education Institute.
Through large overseas projects, Qixin will continue to accumulate overseas business contracts and project management experience, laying the foundation to further open up the international market.
According to Yu, implementing construction projects in foreign countries is no easy task. "In the initial stage, we should be fully prepared, including our employees, construction teams, safety measures and site management," he said.
However, Chinese construction and decoration companies also enjoy certain advantages compared with their counterparts concerning administrative capacity and construction experience. Additionally, Chinese workers are very skilled, hard-working and down-to-earth.
Looking ahead, Yu said the company will be actively involved in the construction of the Guangdong-Hong Kong-Macao Greater Bay Area as well as other overseas projects.
Meanwhile, the company is committed to upgrading the industrial chain by focusing on formaldehyde-free decoration and customized solutions for healthy residences.