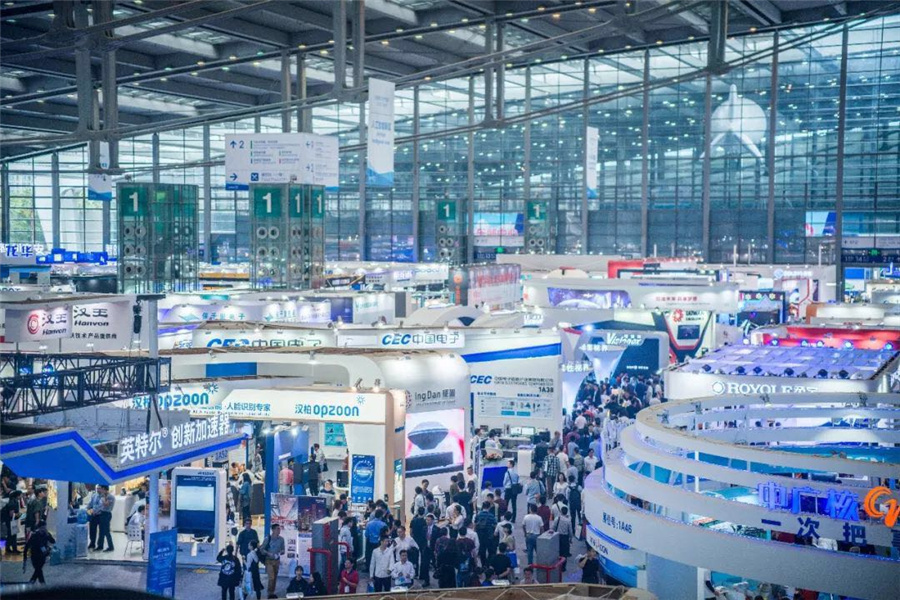 The 19th China Hi-Tech Fair at Shenzhen Convention and Exhibition Center. Photos by Liu Xudong
The 20th China Hi-Tech Fair (CHTF), to be held at Shenzhen Convention and Exhibition Center between Nov. 14 and 18, will showcase more than 1,000 new products, according to the organizers.
During the five-day event, more than 60 launching ceremonies of new products and technologies will be held.
The new products and technologies include China's first proton therapy device developed by Shanghai Institute of Applied Physics of the Chinese Academy of Sciences, the world's first autonomous driving solution equipped with a homemade laser radar device produced by Shenzhen Road Star Technologies, the world's first e-ink monitor developed by CAS Holdings, and the world's first 8K LCD supported by BCE and LGZO technologies and developed by CSOT.
More than 3,000 exhibitors from 100 countries and regions will bring more than 10,000 projects to the fair, which will span a total of 120,000 square meters. The number of visitors is expected to reach 500,000. It is the first time that Chile, Cuba and Peru will attend the exhibition.
Since this year is the 20th anniversary of the CHTF and 40th anniversary of China's reform and opening up, the organizer will set up a Time Gallery on the second floor of the convention center to show the development of the CHTF over the past 19 years through stories and photos.
The latest products and technologies on display will also include applications of an AI facial recognition system, intelligent conference system, monitoring system for the transportation and storage of vaccines, 3-D dressing room and waterproof 4K cameras that can be submerged up to 150 meters.