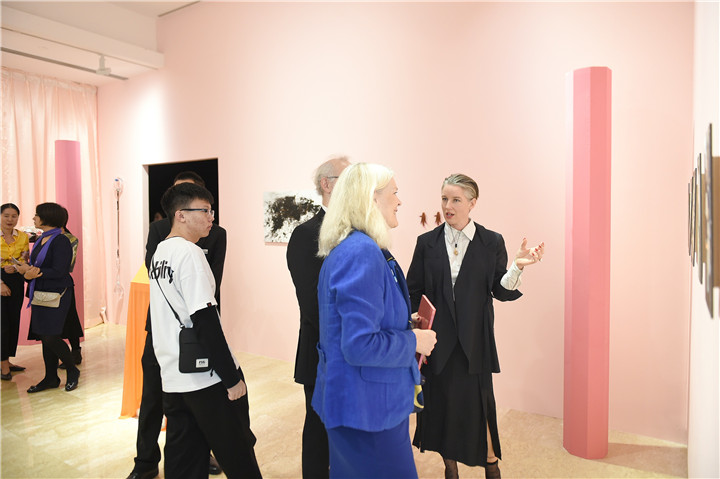 Åsa Jungnelius (R) introduces her work to Anna Lindstedt (front), the Swedish Ambassador to China, at He Xiangning Art Museum on Dec. 1. (Photo by Huang Jing)
If you expect to find IKEA-style furniture and household goods at the newly opened "Scene Unseen in the Subtropics: Contemporary Design From Denmark, Finland, Norway and Sweden," you are wrong.
The exhibition at the He Xiangning Art Museum only showcases a small number of products with typical Scandinavian design styles of simplicity, minimalism and functionality; most of the exhibits are thought-provoking experiments conducted by designers who are exploring social, environmental, new materials and consumption issues.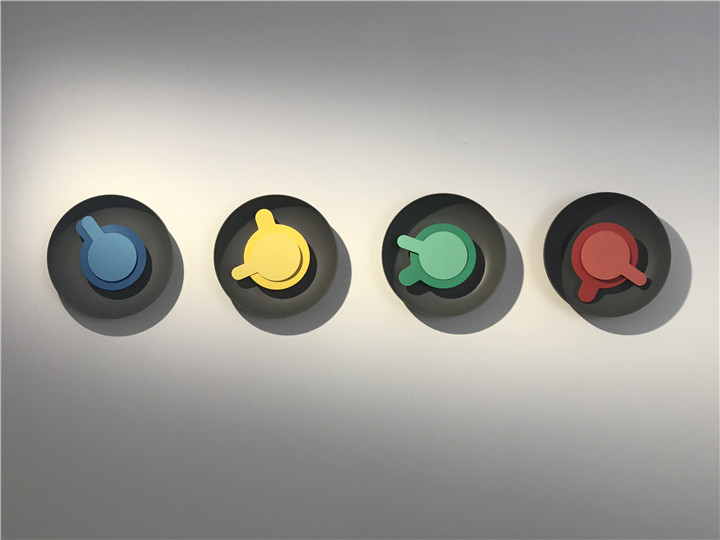 One O'clock designed by Knudsen Berg Hindenes MNIL. (Photo by Cao Zhen)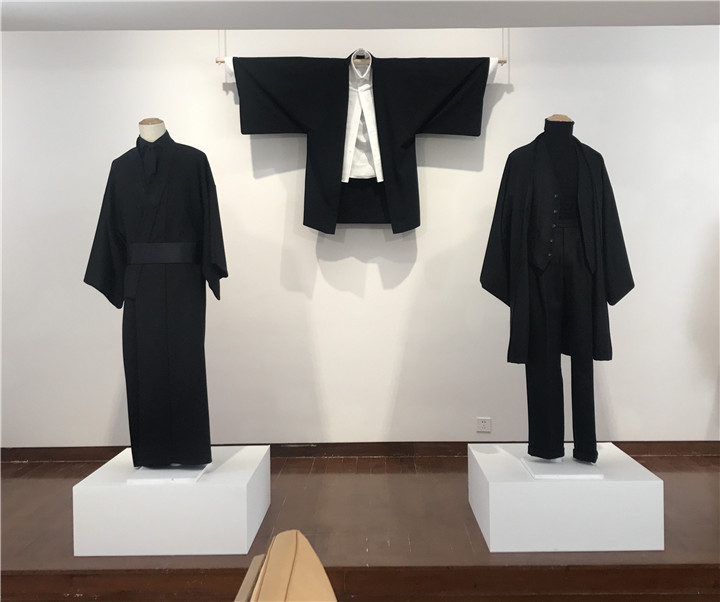 The T Kimono designed by T. Michael, who adds a modern touch to the traditional Japanese kimono. (Photo by Cao Zhen)
"Scandinavian design flourished in the 1950s. Modern Scandinavian design still emphasizes some of the 1950s features, such as natural materials, functionality, simplicity and natural forms. And those features have also influenced the international design market," said Karianne Bjellås Gilje, dean of the Oslo National Academy of the Arts, at an academic seminar Dec. 2 at the museum.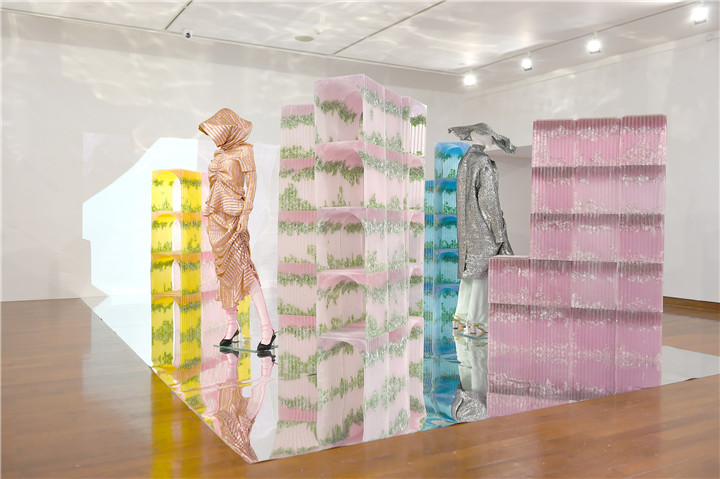 Installation "Glass Brick Facades" by Laura Juslin and Lilli Maunula. (Photo by Huang Jing)
"We hold this exhibition in Shenzhen not only showcasing the functionality and aesthetics of modern Scandinavian design, but also focusing on art or the boundaries of design. Through some abstract exhibits, designers pay attention to craft details, processes, social development and environmental protection. They offer new interpretations on the relations between humans and goods and nature. In short, we hope problem-solving, caring and innovation would be the new features of Scandinavian design," she added.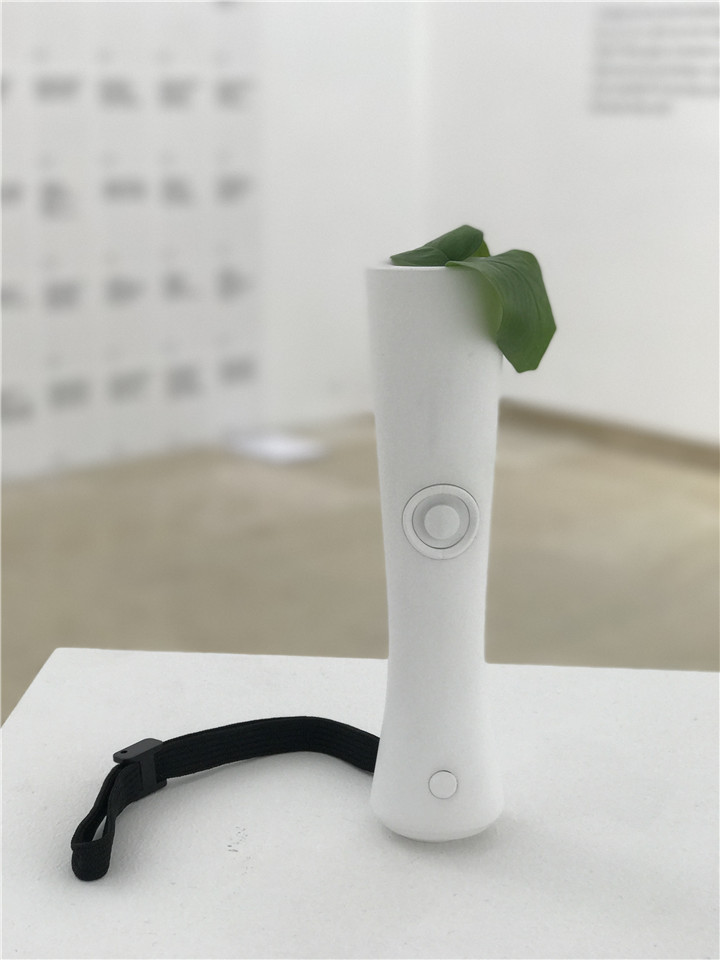 A ceramic game controller that doubles as a vase designed by Benoit Rouger. (Photo by Cao Zhen)
With Feng Boyi as chief curator and Erlend Høyersten, Juha Huuskonen, Ian Yang, Bjørn Inge Follevaag, Chen Shuyu and Yu Xiangzhi as curators, the exhibition is divided into four parts: Denmark, Finland, Norway and Sweden.
Høyersten said Denmark holds the strongest position among the Nordic countries when it comes to architecture and design. "Denmark has less access to natural resources compared to Norway and Sweden, so the Danish industry has consequently had a stronger focus on processing and innovation and natural design."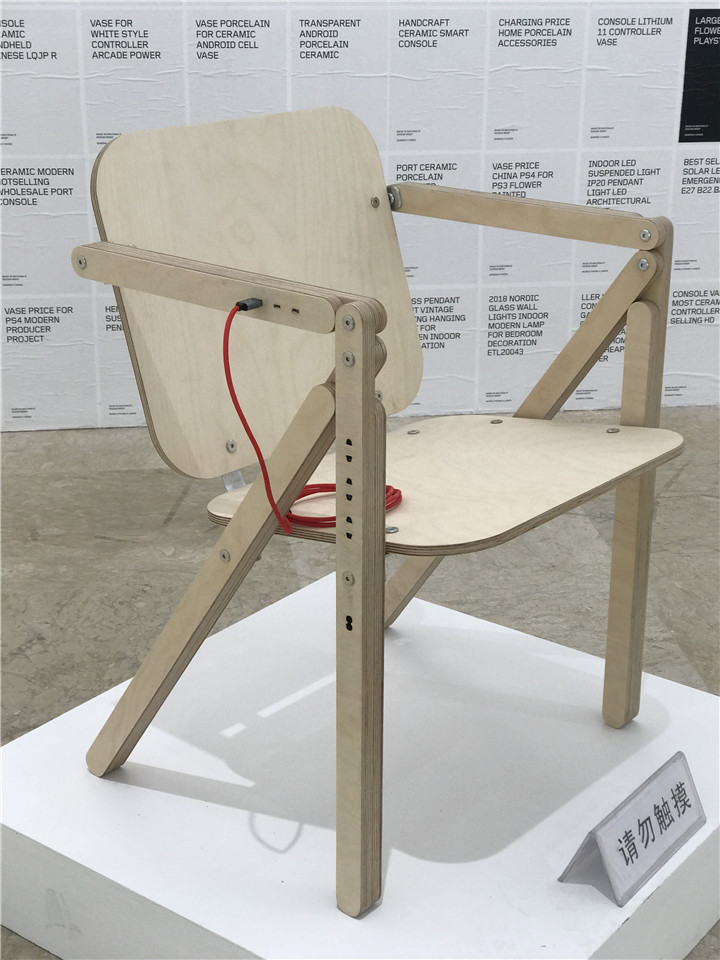 A dining room chair with battery-packed legs, wireless charging and sockets designed by Jari Miranda. (Photo by Cao Zhen)
According to Huuskonen and Yang, Finnish design evolved with modernism, modernization and the development of a welfare country. From household goods to furniture, Finnish design is based on the ideal that good design should belong to everyone. Meanwhile, instead of providing functional solutions, the task of a modern designer can be to provoke, question and exhilarate.
The Sweden section at the exhibition features the experiments of three women designers who are challenging the accepted values of the society by exploring how consumers' bodies and identities are influenced by goods that look "beautiful."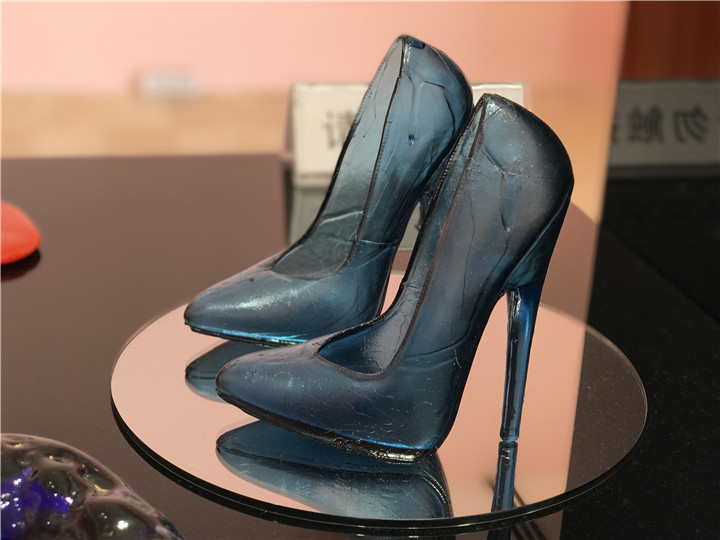 A pair of glass stiletto heel shoes, part of the "Objects and Artifacts" installation designed by Åsa Jungnelius. (Photo by Cao Zhen)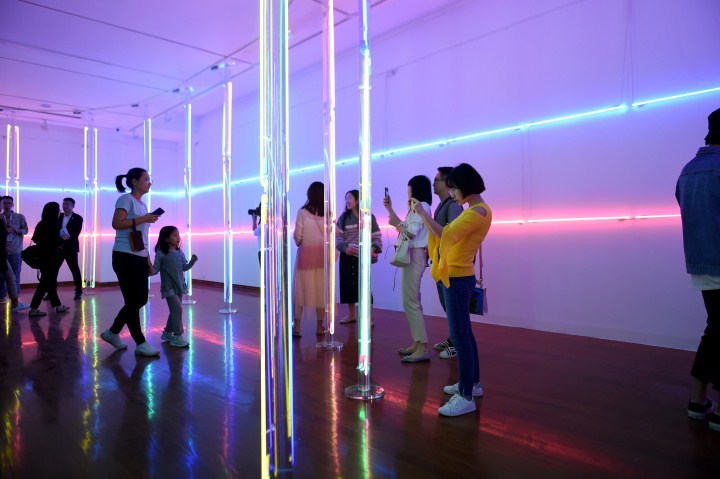 Visitors admire Anne Katrine Senstad's installation "Elements II, 2018." (Photo by Huang Jing)
Different from the Sweden, Demark and Finland sections which mainly exhibit experiments or researches, the Norway section showcases some household items. Follevaag stressed that apart from its sustainability, durability, innovation and environmental protection, which builds on a long history of Scandinavian design and social development, contemporary design in Norway has a close relationship to art. At the exhibition, T. Michael's kimono collection, Petter Knudsen's minimalistic light, Knudsen Berg Hindenes MNIL's award-winning clock and Philipp von Hase's wooden stools, chairs and cloth hangers all display their novel design styles with visual beauty.
Installation "Un-vase" by Katja Pettersson. (Photo by Huang Jing)

Dates: Until March 3, 2019

Hours: 9:30 a.m.-5 p.m., closed Mondays
Venue: He Xiangning Art Museum, 9013 Shennan Boulevard, Nanshan District (南山区深南大道9013号何香凝美术馆)
Metro: Line 1 to OCT Station (华侨城站), Exit C