As Christmas is just around the corner, shopping malls, restaurants and hotels across the city are all gearing up for the festival season. Christmas trees and other festival decorations have been set up to spice up the holiday atmosphere in the city.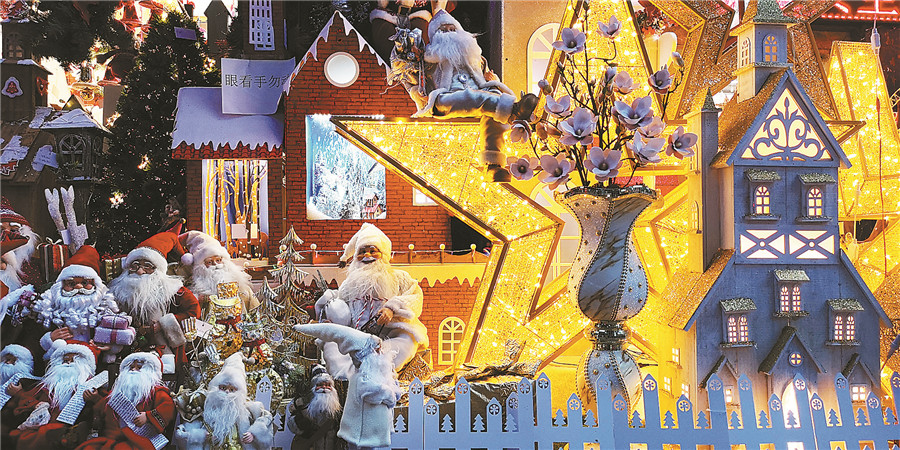 Christmas decorations are for sale in the Sungang Gift and Home Decor Wholesale Market in Luohu District. Photos by Sun Yuchen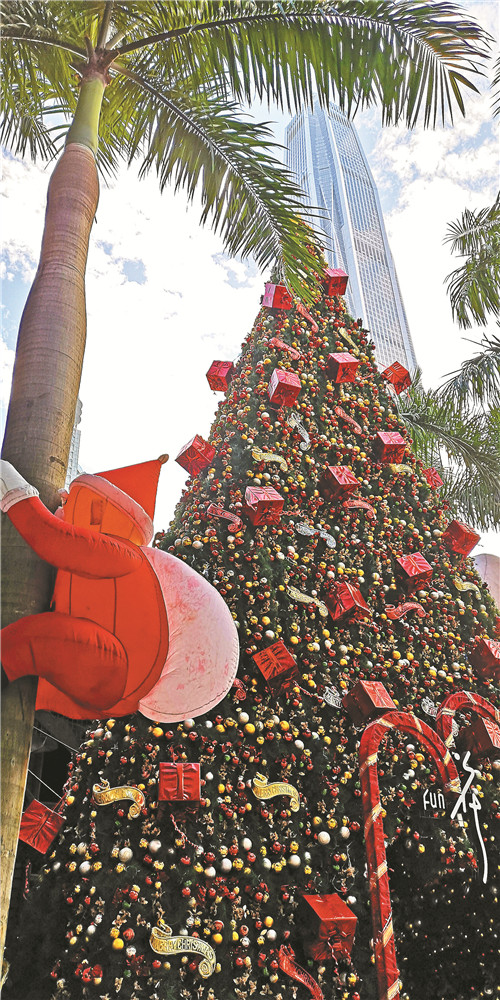 A decorated Christmas tree in Futian CBD.
The Christmas artistic installation in OCT-LOFT.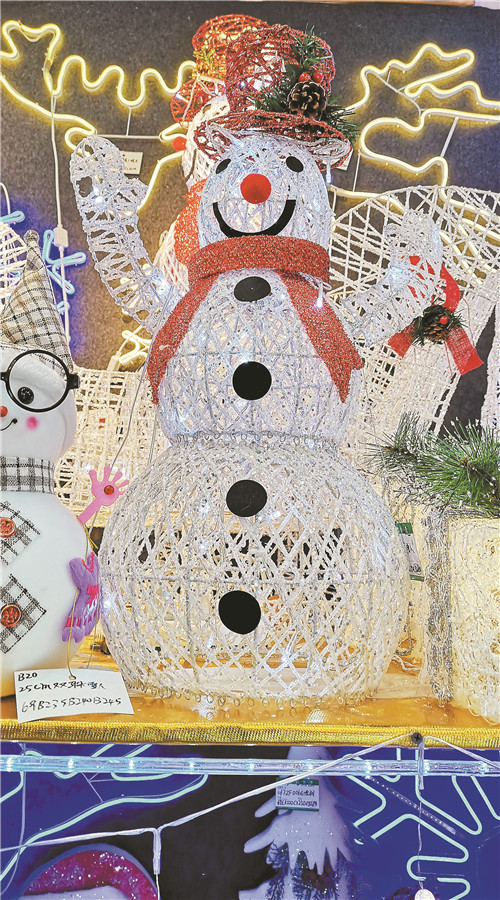 A snowman decoration in the Sungang wholesale market.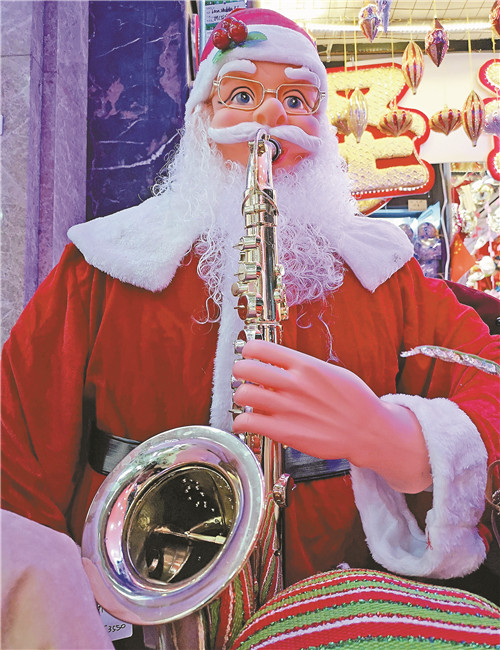 A figurine of Santa Claus playing the saxophone in the Sungang wholesale market.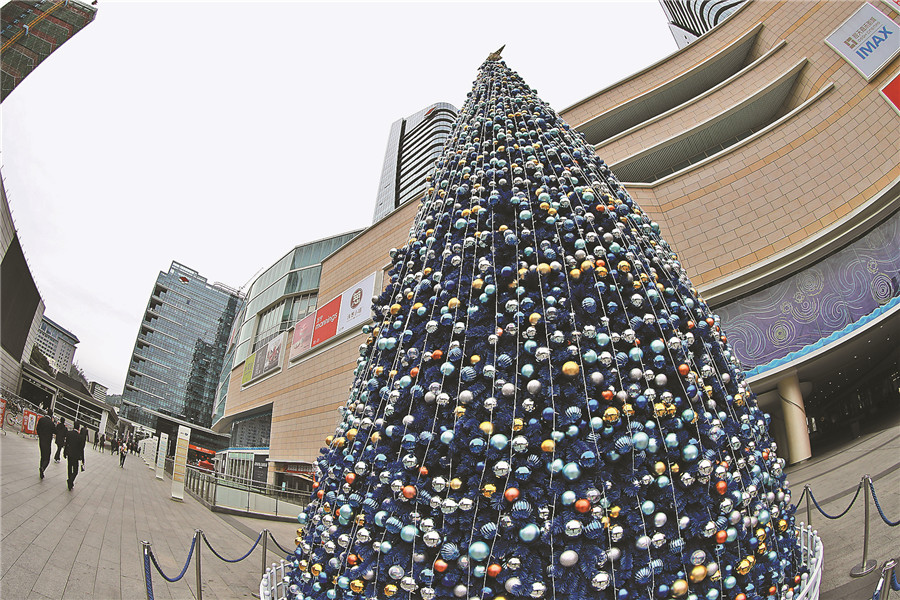 A Christmas tree at InJoy shopping mall in Futian.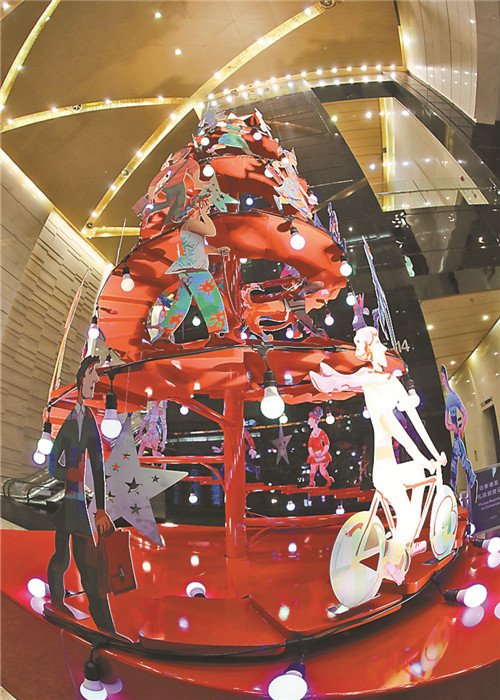 Holiday decorations in Excellence InTown Center in Futian District.