Highly praised by China's art world and once named by art critic Liu Xilin as the big figure of portraiture, Wang Ziwu made his fame in 1979. However, he refused all the glory and decided to build Shenzhen Fine Art Institute.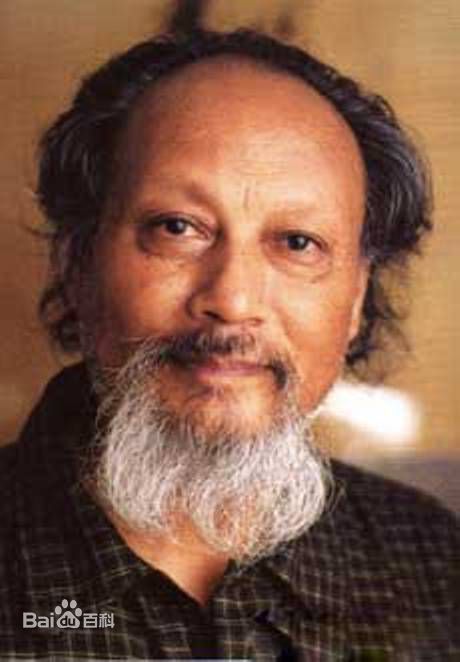 Over 30 years, he has been keeping a low profile, turning down interviews and promotional activities. He chose to live in seclusion to produce his masterpiece, which constituted a special existence in Shenzhen's art field, mini.eastday.com reported.
Wang was born in 1936 in Chang'an, Shaanxi Province. After graduating from the department of Chinese traditional painting at Xi'an Academy of Fine Arts, he worked for Shaanxi Artist Association and Shenzhen Federation of Literary and Art Circles. Currently, he is a member of China Artist Association and has been awarded as a national first-class artist.
Wang is good at painting figures, flowers, birds, mountains, rivers and calligraphy, and his works have been exhibited at several art galleries at home and abroad, and some have been added to the permanent collections of museums.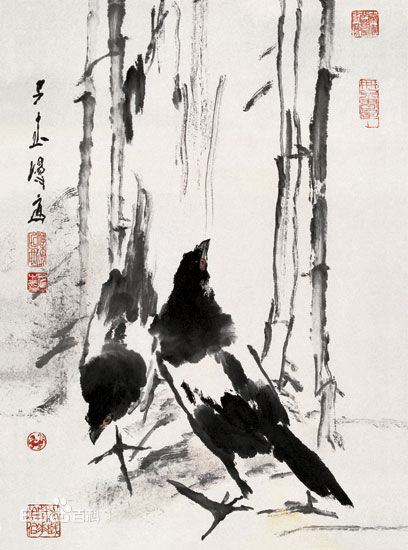 A painting by Wang Ziwu.
According to his daughter, Wang Xiaoyan, Wang Ziwu prefers to stay at home working on his art, and he is very strict with himself when dealing with paintings. She once wanted to create a painting collection for her father. Unfortunately, the father declined the idea, claiming his paintings were not mature enough to be published.
Wang is very humble but his painting has actually formed a style that is unseen in others. The figures he paints demonstrate a mixed feeling of compassion and unyieldingness, whether they be famous icons, such as Premier Zhou Enlai and writer Lu Xun, or ordinary people. He can always capture these two characteristics and apply them to the characters in his works.
Exaggeration is another tool he uses frequently. His imagination is marvelous and full of weird elements. He enjoys using the environment to make the main figure stand out. In order to add feeling to the painting, he usually extends the body of the figure.
The reason why Wang is widely respected in the art circle is that he focuses on his work and ignores the fame and popularity prevailing in the contemporary art world. He only speaks through his fine works, art critic Shao Dazhen said.
His attitude and defining characteristics have undoubtedly become a strength of the art and culture industry in Shenzhen, the report said.