Arriving in Shenzhen four days ahead of the Chinese debut of his new concerto "Fire Ritual," conductor Tan Dun puts a lot of energy into his rehearsals with Shenzhen Symphony Orchestra (SZSO). Norwegian violinist Eldbjorg Hemsing, the muse of this piece, will play the violin solo part under the baton of Tan himself.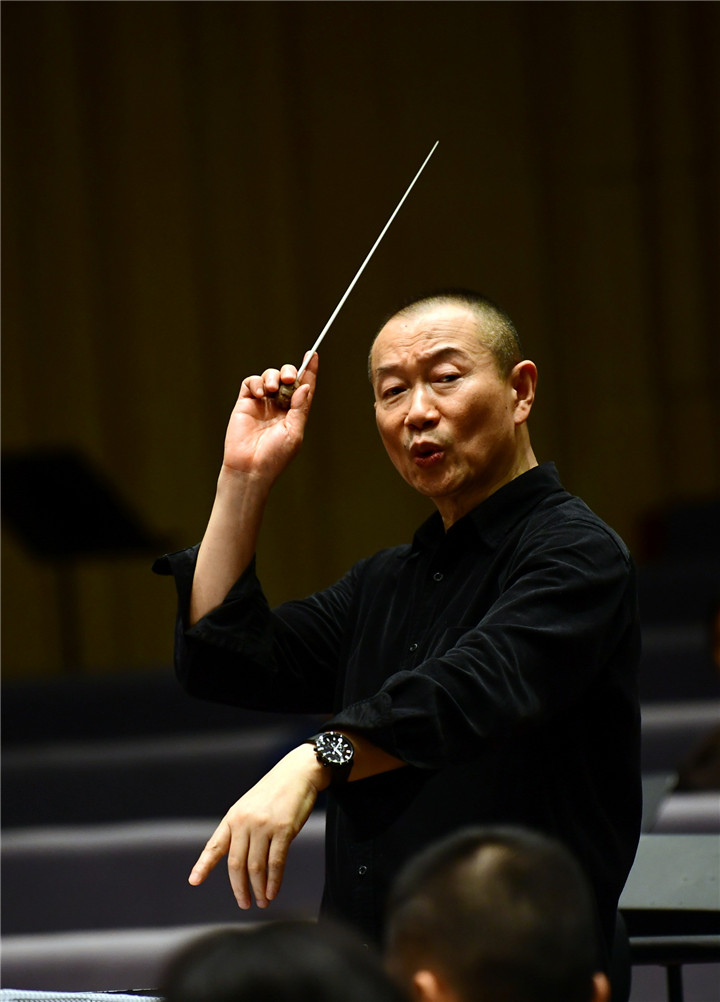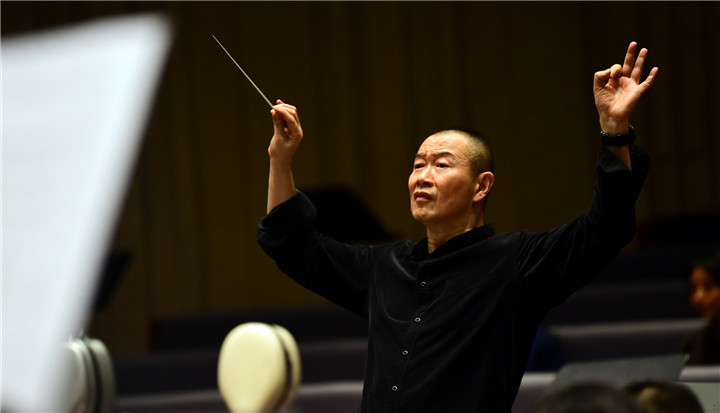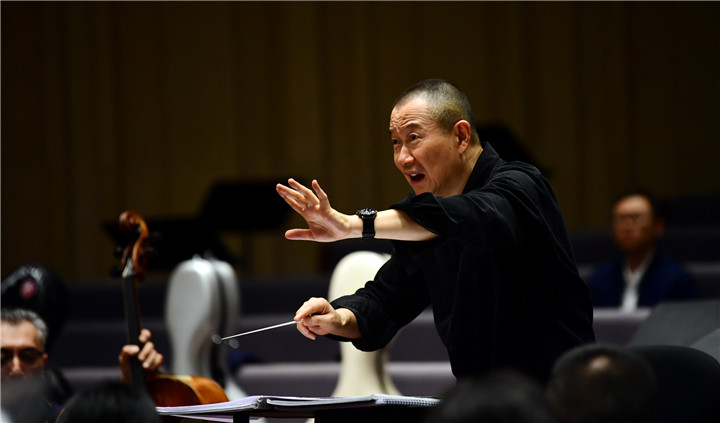 Conductor Tan Dun in a rehearsal for his new concerto "Fire Ritual" in Shenzhen yesterday. Photos by Han Mo
"Inspiration for this piece struck me first in 1997 when Hong Kong was returned to China," Tan told Shenzhen Daily during a rehearsal break at SZSO yesterday. "After a century and so many sufferings by the Chinese people, a part of our territory was finally given back to us."

The occasion, and another one years later to commemorate the victims of Nanjing Massacre, prompted the composer to write something to pay tribute to war victims.

"No matter why a war is fought, whether it's justified or not, millions of innocent people would be injured and killed," Tan said. "There are so many memories of trauma left by war, and I hope to create a piece to redeem the injuries and warn people against future possibilities of another war."

"My message is anti-war and a call for peace," he said. "I hope our future generations will give up any feud and open doors of love. It's as if you inherited a piece of ragged garment from your dad, it's better to mend it than to make it worse."

To spread that message, the 30-minute piece has a distinctive D note as its theme. According to Tan, D, or re, appears in many words such as "revival," "reincarnation" and "restart."

Trying to keep the audiences interested, Tan has given as much color as possible to the piece.

During the performance, the main part of the orchestra will be on stage, which represents the message from the human world, and another smaller part comprising of a few wind instruments and the solo violin is positioned in the auditorium.

The smaller part represents the message from nature, featuring sounds of birds' chirping and wind whistling, while the solo violin, taking the role of a shaman, serves as a bridge between nature and the human world.

There are melodic parts for the solo violin, which at times reminds people of the sounds of erhu and guqin. On the other hand this piece is virtuosic for both the violin and the orchestra, with many stunning cadenzas for solo violin with a lot of power.

Somehow reminding people of his best-known works of movie soundtrack, this piece is quite visual in many parts.

"Good music tells stories and evokes vivid images," Hemsing said of her understanding of the piece.

Tan is no doubt one of the most distinctive Chinese composers active on the world stage.

Drawing heavily from his cultural background and the folk music of his native Hunan Province, the composer is proud he has something unique to add to classical music.

"Back in school, my professors told me music should be pure and undisrupted by visual images, and it's all about the relationship between notes," Tan said. "I didn't agree. I have come from a country of metaphors and colorful images, so my expression of music is different."