Arata Isozaki, distinguished Japanese architect, city planner and theorist, received the 2019 Pritzker Architecture Prize, an award recognized internationally as architecture's highest honor.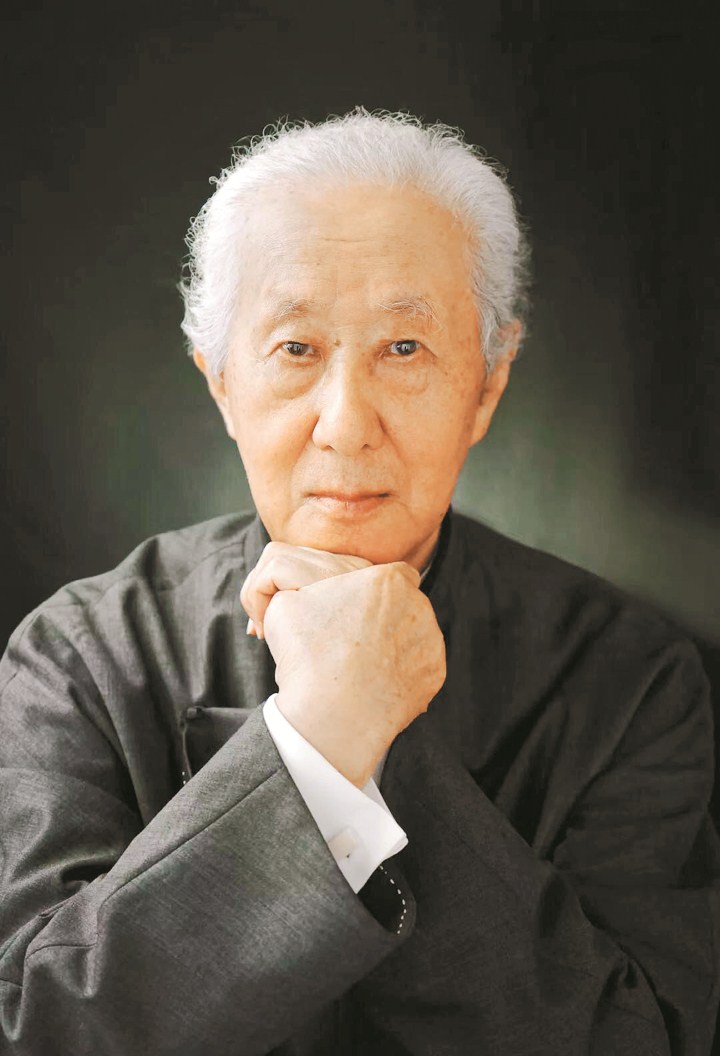 Arata Isozaki
The news was immediately greeted with considerable acclamation from both experts and amateurs in the industry. However, what is more exciting to locals is that two Shenzhen cultural landmarks, Shenzhen Library and Shenzhen Concert Hall located at the foot of Lianhua Hill in Futian District, were designed by Isozaki.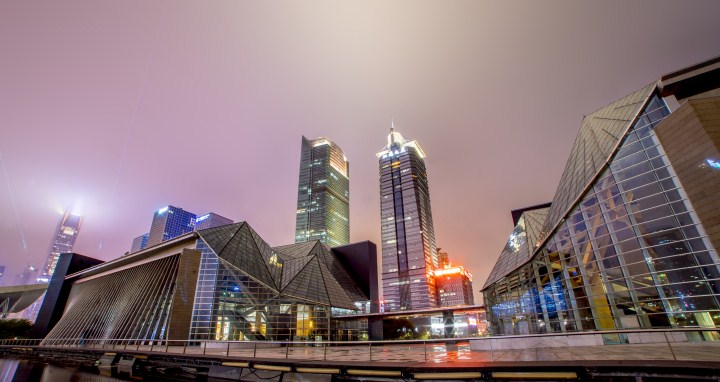 Shenzhen Library and Shenzhen Concert Hall designed by Arata Isozaki are one of the most significant landmarks of Shenzhen. File photo
The new Art Gallery of the Central Academy of Fine Arts in Beijing is also one of his masterpieces.
"Shenzhen should be the place to showcase Chinese cultural essences. As a young city, Shenzhen should take full advantage of migrant culture to create a unique environment. At the time when buildings, culture and environment are perfectly integrated, Shenzhen should include different cultural elements across the country into its architectures," said Isozaki while visiting Shenzhen in 2006.
The 2019 Jury Citation states about Isozaki: "Possessing a profound knowledge of architectural history and theory, and embracing the avant-garde, he never merely replicated the status quo, but his search for meaningful architecture was reflected in his buildings that to this day, defy stylistic categorizations, are constantly evolving, and are always fresh in their approach."
Born in Oita city, capital of Oita Prefecture in Japan, Isozaki, who established his own construction office in the 1960s, was said to be the first Japanese architect to establish a deep and lasting relationship between East and West. He has a solid understanding of the history and theory of architecture, and never replicates old ideas. As a result, he is wildly recognized as an avant-grade architect.
With over 50 years of working experience in the field, Isozaki has made a far-reaching impact on the global construction industry with his works, displays and contributions to significant architecture conferences and competitions.
Additionally, Isozaki values young architects around the world and helps them to demonstrate their talents through many means, including inviting many young architects to participate in several design programs in Japan.
Completed in 2008 and covering an area of 29,612 square meters, Shenzhen Library, with its very unique and modern design, has become one of the city's landmarks. Instead of using traditional structure, Isozaki chose an open layout for the building.
He likes using simple geometric patterns to form a clear structure, which in fact involves great architectural techniques. Items like cubes and checks are usually combined with modern fashion in his designs. Moreover, roof designs are a highlight of his works as he usually creates huge space by utilizing different structures to achieve an even outline of the building.
Isozaki focuses on human being and this people-oriented concept has always been evident in his works.