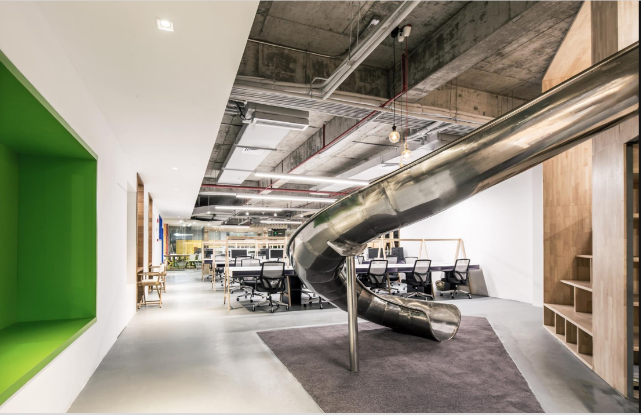 Who doesn't want an aesthetically pleasing environment where they live or work? Bobo Design, an interior design firm founded by Hong Kong designer Bobo Lam, is committed to providing practical solutions for different interior spaces and endowing them with vitality.
Lam started her career at a well-known interior design firm in Hong Kong. She grew from a designer to a senior designer and eventually an art director. In 2016, she set up her own firm in Shenzhen.
"Shenzhen is adjacent to Hong Kong and has been developing very fast and well in recent years. That's why we chose to set up the company in Shenzhen," Lam told the Shenzhen Daily.
The firm mainly engages in designing commercial spaces, incubator offices, high-end residential estates and boutique hotels. "For us, we value space the most, and then the sense of design. So we adopt a practical approach in our design and try to maximize the space without overlooking quality," said Lam.
In addition to function, Lam's design firm also attaches much importance to soft furnishings in order to create more added value for their customers.
According to Lam, the cultural and creative industry in Shenzhen has gained obvious momentum in tandem with scientific and technological innovation in the past two years.
"More foreign talents are choosing to settle in Shenzhen and more creative companies from overseas are looking forward to setting up branches and seeking development in Shenzhen," Lam said, adding that she expects to see more international exchange activities in the design industry in Shenzhen.
Lam noted that the company currently has a professional design team in both Hong Kong and Shenzhen. It has aimed at setting up a new office in Singapore in recent years.
Lam also mentioned that the company has benefited a lot from the help of Yuanquan Ventures, a Shenzhen-based business incubator, in the past three years.
"The incubator welcomes different customer groups and runs business activities regularly. I'm glad that more people and companies in different sectors can get to know us through this platform, and new resources and customers are being brought to our company," said Lam.
Lam graduated from the School of Professional & Continuing Education at the University of Hong Kong majoring in interior design, after many years of overseas education. Her strengths are in integral architecture, interior design, visual imaging and decoration.