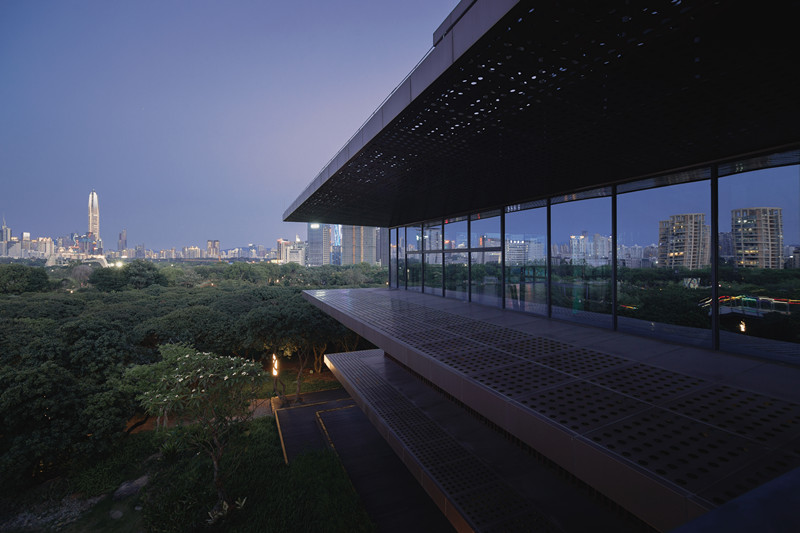 For architectural firm MLA+, their biggest goal is to make life amazing!
Working as architects, urban planners and strategic consultants, the Netherlands-based company has more than 25 years of experience in facing the challenges posed by urbanization.
"We set up our Shenzhen office in 2017 after we completed several architectural projects in the city. Shenzhen is a young city and we see vast potential in the market," said Cao Ruizhi, deputy director of MLA+'s China division.
According to Cao, the company has been very active in engaging in the city's urban development for years and has worked closely with the local government and developers.
One of MLA+'s prominent projects in the city is the library at the popular Xiangmi Park in Futian District. "The park was originally used for agricultural research and had been left largely untouched. So we planned to keep much of the existing assets while enriching it with more possibilities to experience nature," Cao told the Shenzhen Daily.
Apart from the library project, MLA+, in collaboration with Felixx Landscape Architects & Planners, China Academy of Urban Planning and Design and Shenzhen Design & Research Institute, has also won the first prize in the design competition for the regeneration of the area along the G107 national highway in Bao'an District.
"We are also very concerned about the renovation of urban villages in Shenzhen and have worked for developer Vanke to design small residential units at Liuxiandong in Nanshan District," Cao said.