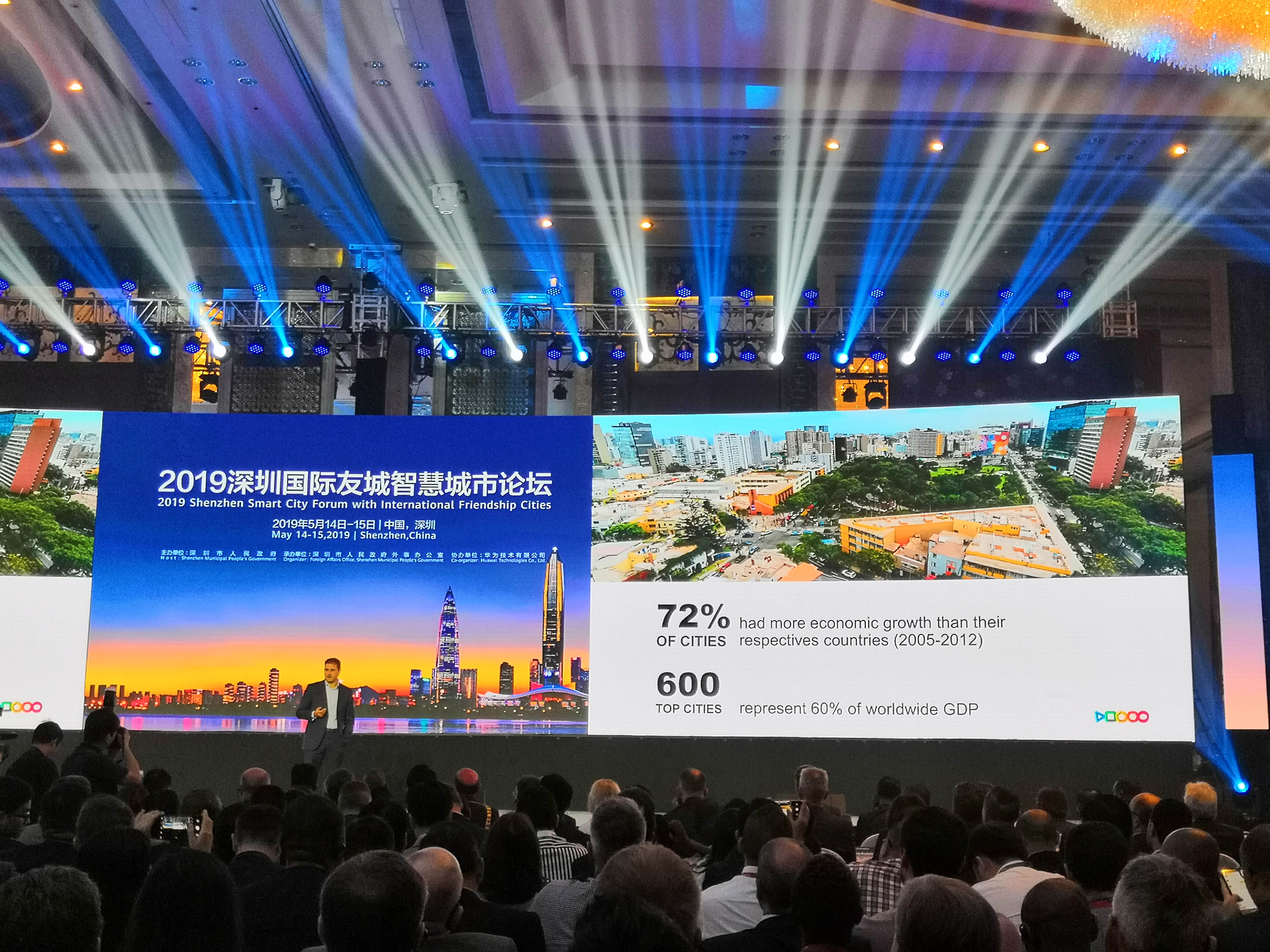 Nearly 500 guests from all over the world have gathered in Shenzhen to discuss how to make the city smarter at the 2019 Shenzhen Smart City Forum with International Friendship Cities held from yesterday to today.
The forum has invited leaders from international organizations and world-renowned smart cities, scholars and experts, as well as high-tech enterprises with advanced technologies, solutions and successful practices in the field of smart city construction, to jointly explore the future-oriented vision of smart cities.
The attendees will also carry out discussions on how to create a safe and comfortable living environment and provide convenient services through digitized construction of special data, AI, cloud computing, 5G networks and other new technological means to stimulate the overall innovation capacity of cities.
According to Wang Weizhong, Party chief of Shenzhen, the forum is a concrete action taken by the city to make friends all over the world and deepen mutually beneficial cooperation with a more open attitude.
"We hope to conduct discussions with other cities, seize the opportunities brought about by scientific and technological revolutions and industrial changes, discuss future urban development, and strive to provide the world with a scheme of smart city construction through the forum," said Wang at the opening ceremony yesterday.
Frank Ross, lord provost of the city of Edinburgh, also delivered a speech at the ceremony. "It is a testament to the city's vision and ambition that Shenzhen should be the conference location for both innovation and technology, and for international friendship," said Ross.
"At a time when technology advances at a rate that is quite difficult to keep pace with, it is vital that we continue to pursue shared objectives for smart cities. Perhaps more importantly, at a time when the world faces a number of key challenges, most natural and political, it is all the more important that we collaborate in the spirit of friendship across nations and world regions," Ross said.
The forum witnessed the establishment of a friendship-city relationship between Shenzhen and Edinburgh. The two cities will further strengthen cooperation in education, health care and innovation.
The organizers have also arranged a number of field visits so the attendees can learn about Shenzhen's achievements in building a smart city.
The activities include a "Night of Shenzhen" concert, a special light show, and visits to the headquarters of Huawei and other high-tech firms.
So far, Shenzhen has established friendly relations with 87 provinces, cities and regions in 56 countries on five continents.
Shenzhen actively promotes the top-level design of smart city construction and aims to become a world-class new-type smart city by 2020.