Ping An Cloud (PAC) Accelerator presented the impressive achievements of its past cohorts' startups at their D-Day event held at Consumer Electronics Exchange/Exhibition Center on Tuesday. D-Day is for giving demos and making deals with investors.
The startups come from China, the U.K., the U.S., Germany, Switzerland and India, and cover different fields ranging from health insurance to Web-based trade invoice finance, insurtech, auto big data, and the medical field.
Some of the companies belonging to the accelerator's first cohort shared their latest business developments and fundraising achievements.
PriceHubble is a startup company from Switzerland. It helps real estate and smart city industry players develop feature-rich applications by collecting, analyzing and overlaying information such as crime rates, sunlight, noise levels, greenery, and air quality on top of the traditional map.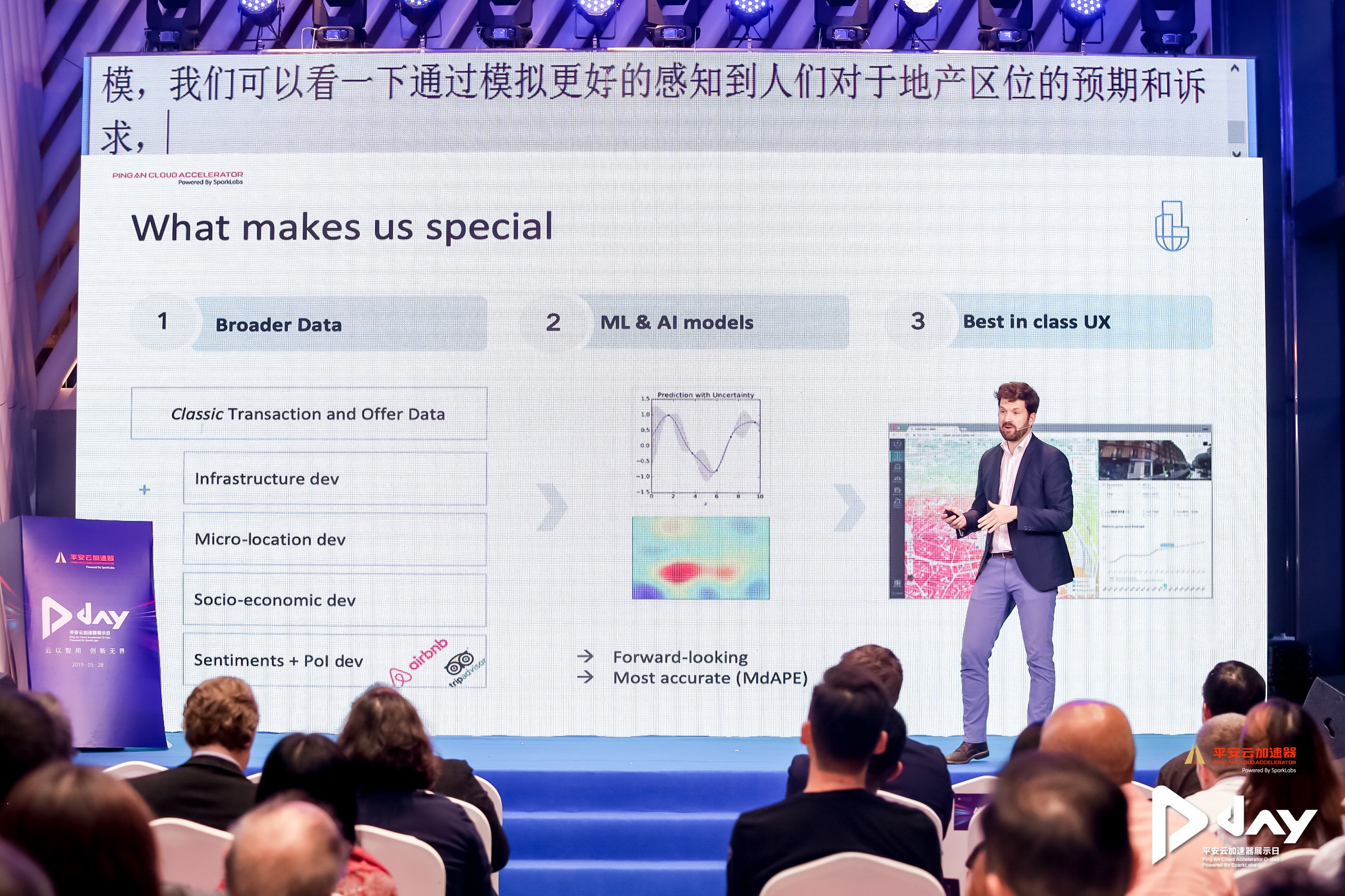 Dominic Lüdin, chief commercial officer of PriceHubble. Courtesy of the organizer
Dominic Ludin, chief commercial officer of PriceHubble, said that though their company has already entered the Japanese market, they hope to expand their offerings to China.
"We were impressed with the large and high-profile crowd in attendance for PAC Accelerator's D-Day," Ludin said. "It speaks for the great team that has also enabled us to initiate and substantiate very interesting cooperation in China and deepen our market understanding."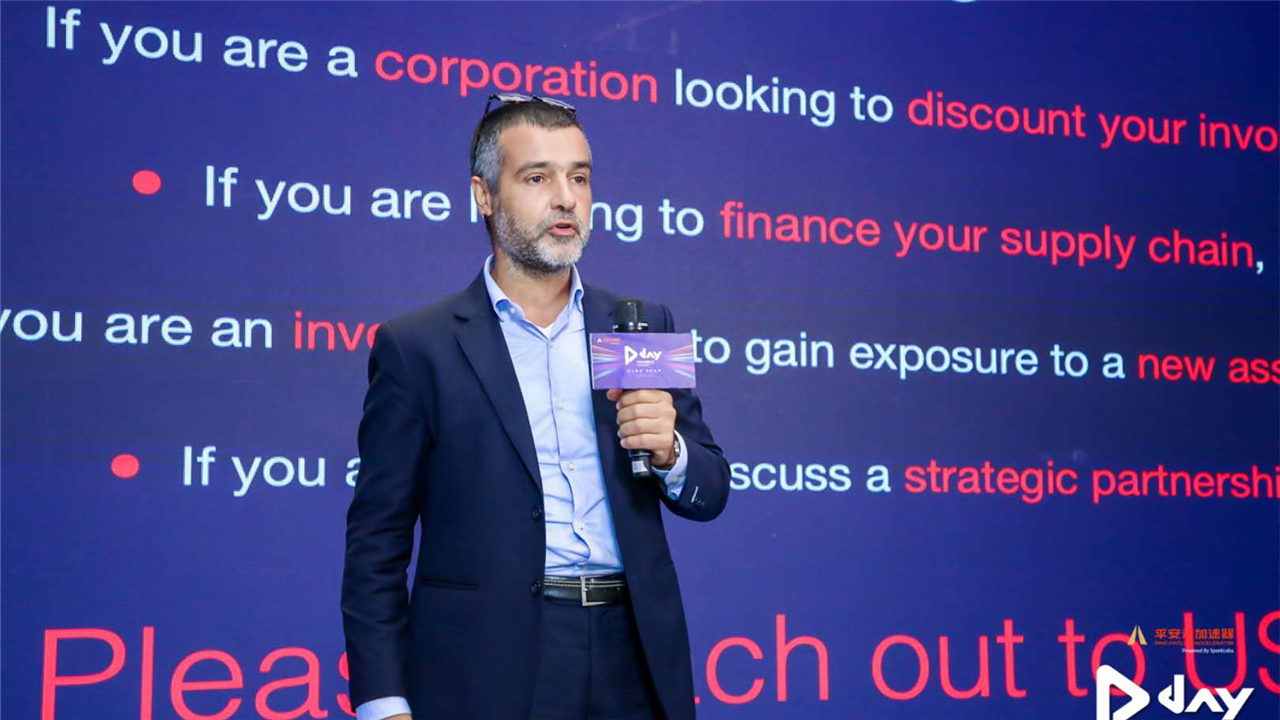 Vittorio De Angelis, co-founder and executive chairman of Velotrade.

Velotrade, an accounts receivables financing platform headquartered in Hong Kong, is one of the 10 companies from PAC Accelerator's first cohort. It partnered with Qianhai Financial Assets Exchange (QEX) to execute its first cross-border trade receivables transaction involving a company on the Chinese mainland in February. The company is now in expansion, planning to set up an office in Shenzhen and recruiting talent.
Through the event, startup companies got the chance to give a roadshow as well as the opportunity to have one-on-one meetings with potential investors.
"Today is D-Day for PAC Accelerator's second-cohort companies, a festival for innovation and entrepreneurship," said Zhu Jiang, director general of the Futian District Finance Bureau.
"The Greater Bay Area of China, especially the areas surrounding Shenzhen, with the world's top-class industry network, logistics network, transportation network, and highly efficient government services, together with Futian District's complete finance ecosystem, will be able to provide more help to mature technology companies at every stage from one to 100," said Zhu.
"Our mission is to help global entrepreneurs land and expand in China," said Jerry Quan, general manager of PAC Accelerator.
He explained that unlike the majority of incubators and accelerators in China, they are not real estate-driven.
"We never say that cohort companies must work within our space. As you can see, most of our deal flow meetings are done through Internet video conferencing," Quan said.
According to Quan, PAC Accelerator has initiated their third cohort, which attracted a total of 550 applicants from over 30 countries.
The accelerator has 147 outstanding global mentors.