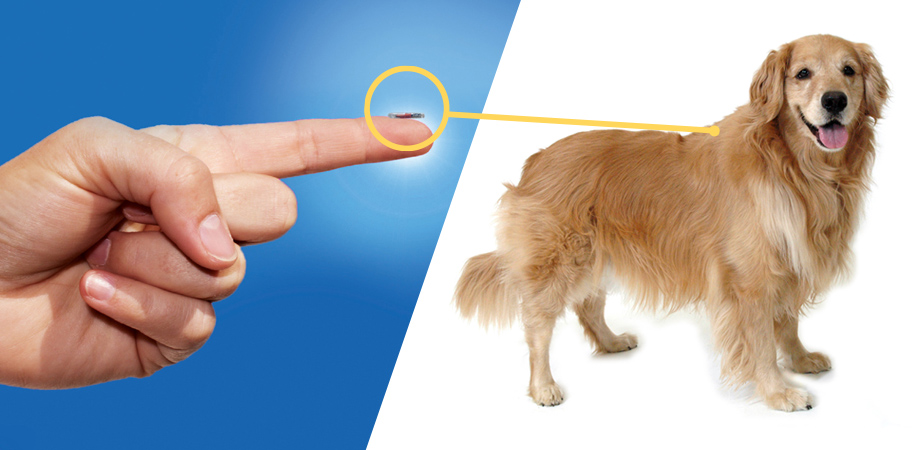 Shenzhen plans to begin implanting microchips into all dogs from the second half of this year to better manage the pets, according to the city's urban administration and law enforcement bureau recently.
The microchip is about the size of a grain of rice and inserted underneath the dog's skin right between the shoulder blades, according to Feng Zengjun, deputy director of the bureau. "The chip can migrate in the pet's body and poses no harm to the dogs."
"The basic information of each dog can be scanned, which can help lost dogs be easily identified and returned to their owners. It can also help remind owners to better discipline their pets," Feng added.
The injection takes less than one minute just like normal shots and inserted microchips can be in use for over 10 years, according to Chinese media.
The idea to inject microchips into dogs, which is new on China's mainland, has actually been widely applied in many American and European countries, and also in Hong Kong.
Since April 6, 2016, the British Government has demanded all dogs that are over eight weeks in England, Scotland and Wales should have microchips inserted within 21 days, or their owners will face a fine as high as 500 pounds (US$635).
In Hong Kong, all dogs over 12 months have to be injected with microchips, according to the law.
Shenzhen will borrow experience from Hong Kong to establish pet corners across the city for dog lovers to communicate with each other. Stricter law enforcement on dogs will also be implemented.
The House of Representatives in Japan recently passed an amendment to the animal protection law, which suggests that pet cats and dogs should be injected with microchips with a diameter of 2 millimeters and length of 8 to 12 millimeters in case of abandonment and abuse.
Violators found abusing or slaughtering pets will be sentenced to a four-year imprisonment or fined as much as 320,000 yuan (US$46,271).
Pamela Code, a foreign copy editor with the Shenzhen Daily whose pet dog went missing, thinks that microchip injection is a good idea as it can help pet owners find their lost dogs.