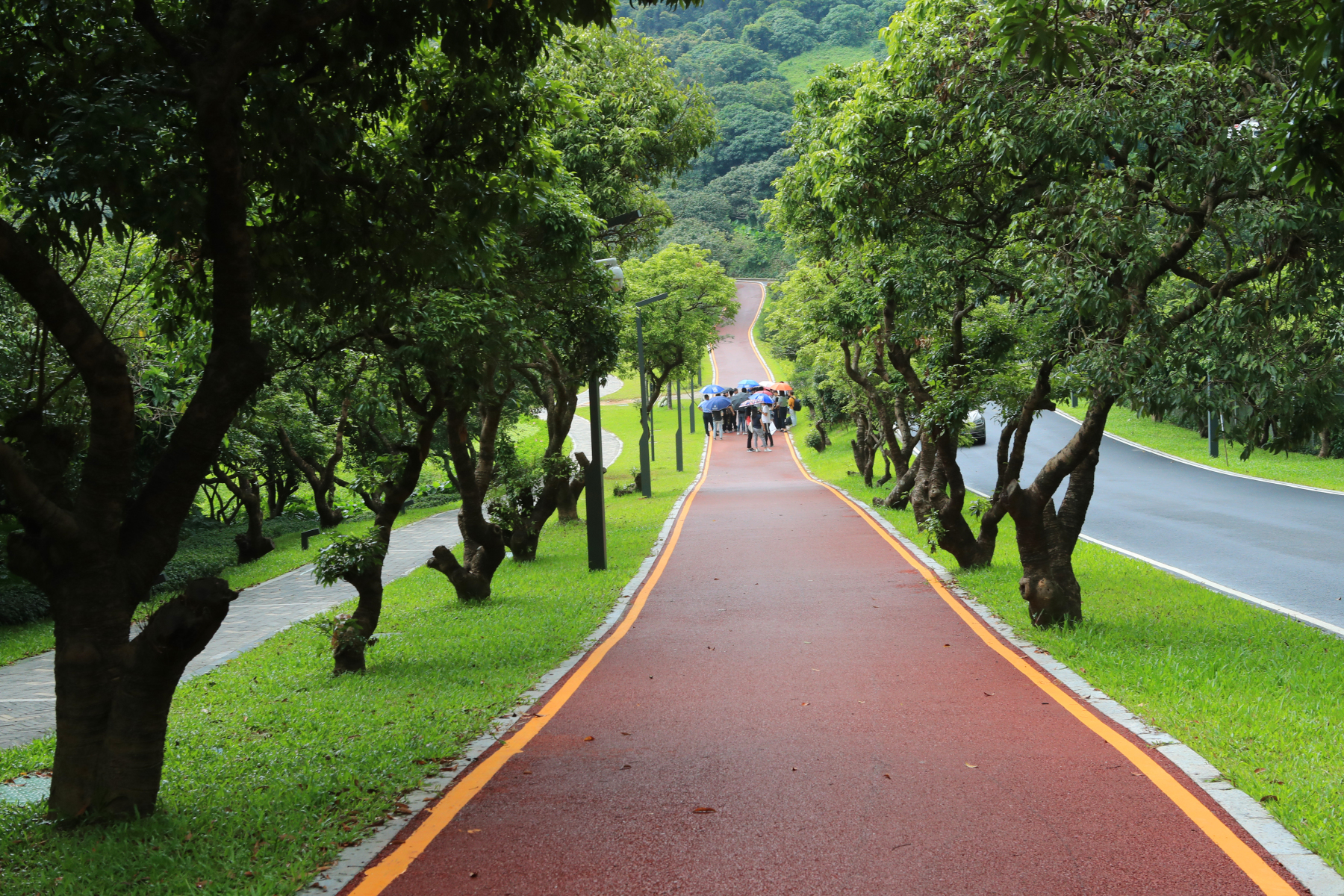 The Taojinshan Greenway in Luohu District will start a trial operation next month, according to the Shenzhen Municipal Urban Administration and Law Enforcement Bureau.
The greenway starts at the Cuihu community park, passes Buxin Hill and a former patrol route for border guards, and ends at Shawan Road, extending as long as 7.07 kilometers.
Sitting along the west side of Shenzhen Reservoir, the greenway has 13 scenic spots for residents to overlook natural landscapes and three stops for resting.
Of all the scenic spots, eight were designed to have interactive AI terminals available for visitors to obtain information on visitor flow, parking, tour guide services and more.
The smart greenway system will monitor and display real-time environmental data, such as the temperature, wind speed, air pressure, ultraviolet intensity, density of PM2.5 (fine polluting particles) and negative oxygen ion density. Moreover, the area will be covered by free Wi-Fi.
Additionally, the system can give visitors advance warning of inclement weather and natural disasters, including typhoon, thunderstorm, severe rainstorm, landslide and fire.
The greenway is also dotted with flowers and trees. Along with the hills and lake, residents can enjoy beautiful scenery.
Additionally, five unused guard posts along the old patrol route have been retained and serve as sightseeing platforms for visitors to feel the cultural spirit behind the place.
"The Taojinshan Greenway sits along the west side of Shenzhen Reservoir, and we have the Wutong Mountain Greenway on the east side. In the future, we plan to build a greenway network that surrounds the entire reservoir," said Yang Shiming, head of the landscape department of the Luohu urban administration and law enforcement bureau.
Initiated in 2015 as part of the provincial greenway construction project, construction of the Taojinshan Greenway has taken good care of the ecological environment nearby, according to Yang, which is an important point stated in the city's regulation on greenway construction.
The city's first regulation on greenway construction, which was issued yesterday, stipulates construction principles, like requirements for public safety, service facilities and infrastructures.
It also highlights the role of technology in building a smart greenway in order to provide more convenience. In this regard, the regulation also offers suggestions and new ideas based on the experience of Singapore, Hong Kong, Guangzhou and Zhuhai.