Electrict self-balancing scooters will be banned from roads and e-bike riders driving under the influence of alcohol will be punished, according to a draft amendment that is seeking public opinion.
The draft amendments have passed a first reading in the city's legislature and the revisions are inviting public suggestions. The deadline for offering suggestions is July 21.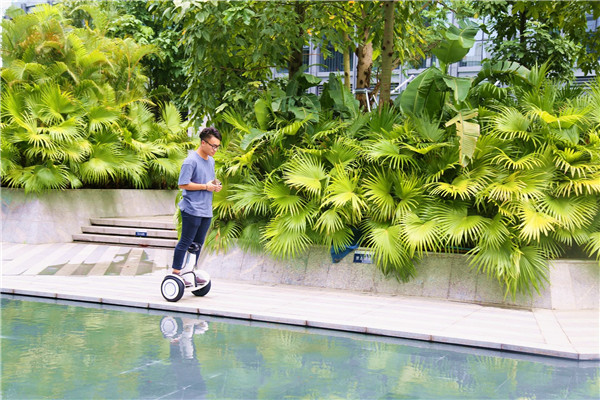 According to the amendment, people using scooters, self-balancing scooters or roller skates on roads will be fined 100 yuan (US$14.53). The fine will be doubled to 200 yuan if they enter urban fast roads or expressways, according to the draft.
E-bike riders will be fined 300 yuan for running red lights, failing to follow traffic instructions or going in the wrong direction.
DUI e-bike drivers will face fines of between 500-1,000 yuan.
Car passengers and drivers who fail to fasten safety belts will be fined 200 yuan. The fine will be increased to 500 if the violations occur on expressways or urban fast roads, the draft says. The parents of teenagers under the age of 14 may be required to do community service if their children violate traffic rules.
The public can give suggestions to the Legislative Affairs Committee of the Standing Committee of Shenzhen Municipal People's Congress by calling 8812-8187 or sending an email to fzwyh@szrd.gov.cn.
In another development, Shenzhen launched an action yesterday against violations by pedestrians and nonmotor vehicles.
Statistics show the city reported 185 accidents that caused 38 fatalities and 110 injuries this year as of July 14. Although the number of accidents has been reduced, the number of fatalities increased by 72 percent.
During the checks, officers in 150 teams used monitoring cameras, facial recognition and digital video devices to check for violations by pedestrians and e-bike drivers.