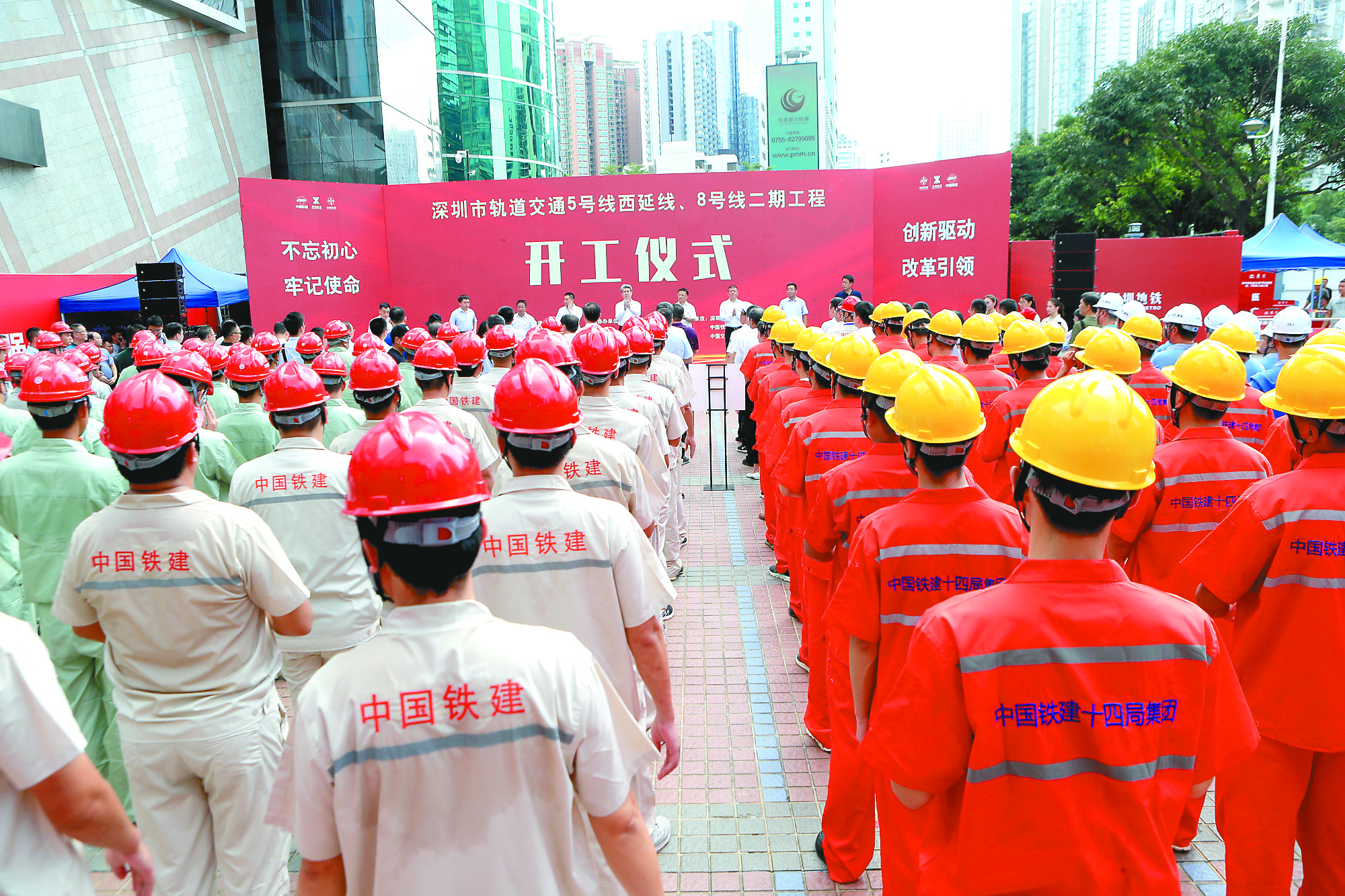 A ceremony is held yesterday to mark the start of work on the two Metro lines. Sun Yuchen
The city initiated the construction of the western extension of Metro Line 5 and Phase II of Line 8 yesterday.
The two lines will be put into use in 2025 and 2024, respectively, supporting the development of the eastern areas of the city.
The 2.9-km extension line runs from Huangbeiling, an interchange station with Line 2, to Grand Theater Station.
It has three stations, namely Dongmenlu Station, Jianshelu Station and Grand Theater Station, which is an interchange station with lines 1 and 2.
Upon operation in 2025, it will relieve congestion at Huangbeiling Station during morning and evening rush hours. Line 5 passengers will be able to reach the business area around Grand Theater Station without having to transfer.
The project faces big challenges as it is being built under the Shennan Road East trunk road, which is often crowded with heavy traffic and surrounded by skyscrapers and a dense underground pipeline network.
Phase II of Metro Line 8 in Yantian District starts at Yantian Road and extends about 8 kilometers eastward to Xiaomeisha.
The line has four stations, including Dameisha and Xiaomeisha stations, and will be built underground.
Upon completion in 2024, residents will be able to take a Metro train to enjoy the sea views at Dameisha and Xiaomeisha beach parks. The line will help relieve traffic to the east of the city, especially during weekends, holidays and summertime. It will also improve the traffic situation in Yantian District, which is surrounded by mountains.