To mark the 70th anniversary of the founding of the People's Republic of China, a grand exhibition examining the life and paintings of Chinese artist and revolutionist He Xiangning (1878-1972) is being held at He Xiangning Art Museum, offering an in-depth review of her revolutionary and artistic career. Entry is free.
The museum, founded in 1995 and opened in 1997, is the first national art museum in China to be named after a person. It mainly engages in collecting, displaying and studying He's paintings, which are permanently on display on the first floor.
The exhibition features 64 paintings by He, some of which are collaborative pieces by He and her son Liao Chengzhi (1908-1983) or He and fellow masters. In addition to the museum's collections, some pieces from Guangdong Museum, Suzhou Museum and Liu Haisu Art Museum are also on display.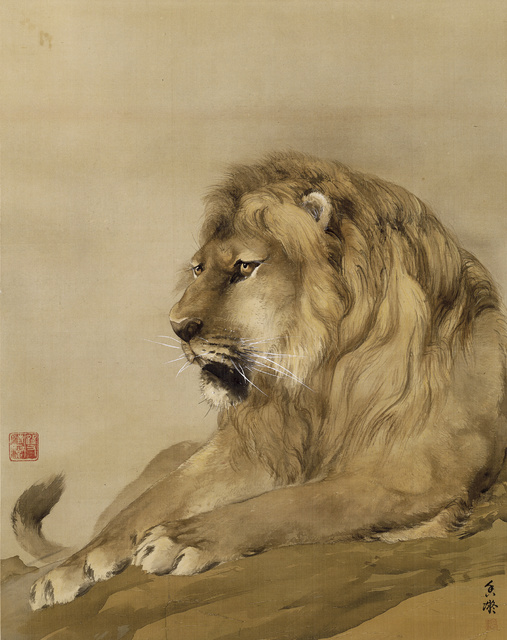 Painting "Lion" (1914) by He Xiangning.
The exhibited items are He's classic paintings on paper or silk scrolls, featuring plum blossoms, pine trees, lions, tigers and landscapes. Her style was influenced by the Lingnan School of Painting, a modern school of Chinese brush painting in South China. She also retained a sensitivity for the delicate colors and meticulous brush strokes characteristic in Japanese painting. Thus, her landscape paintings are imposing and profound, her animal paintings are smooth and impressive, and her flower paintings are elegant and exquisite.
A native of Nanhai in Foshan City in central Guangdong, He was born into a wealthy family in Hong Kong. She married Liao Zhongkai in 1897 and went to Japan in 1903 with her husband, who studied political science. She studied landscape and flower painting at Tokyo Women's Arts School (today's Joshibi University of Art and Design) and then continued to study animal painting under Japanese artist Raisho Tanaka. She was one of the earliest Chinese students to study in Japan and lived 13 years there.
While in Tokyo, the couple met Chinese revolutionist Sun Yat-sen in 1903 and then devoted themselves to China's revolution and women's rights. After the founding of the People's Republic of China in 1949, she moved to Beijing, served in a number of high-ranking positions and kept working until she turned 80 in 1958.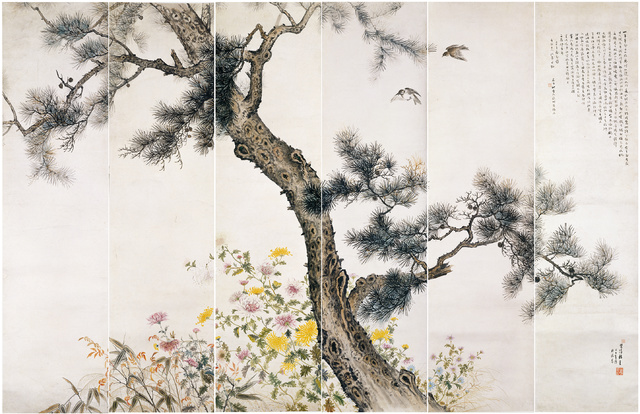 Painting "Pine · Chrysanthemums" (1931) by He Xiangning.

"Not only a national treasure, He Xiangning's works can also be regarded as a record of modern Chinese history... Today, in an era of peace, we can directly understand the arduous efforts made by He and many pioneers by appreciating the works and reading historical documents and photos," reads the exhibition profile.
At the exhibition, visitors can claim a set of free cards finely printed with He's beautiful paintings after they have collected seven stamps at the seven halls of the exhibition. The museum also invites visitors to paint and will exhibit their works at the exhibition. Those who create excellent paintings can be granted free gifts. Every Saturday and Sunday, museum volunteers will give guided tours at 10:30 a.m. and 3 p.m. Curators of the exhibition will also give guided tours at 3 p.m. on Oct. 18 and Nov. 24.
Dates: Until Feb. 16, 2020
Hours: 9:30 a.m.-5 p.m., closed Mondays
Venue: He Xiangning Art Museum, 9013 Shennan Boulevard, Nanshan District (南山区深南大道9013号何香凝美术馆)
Metro: Line 1 to OCT Station (华侨城站), Exit C