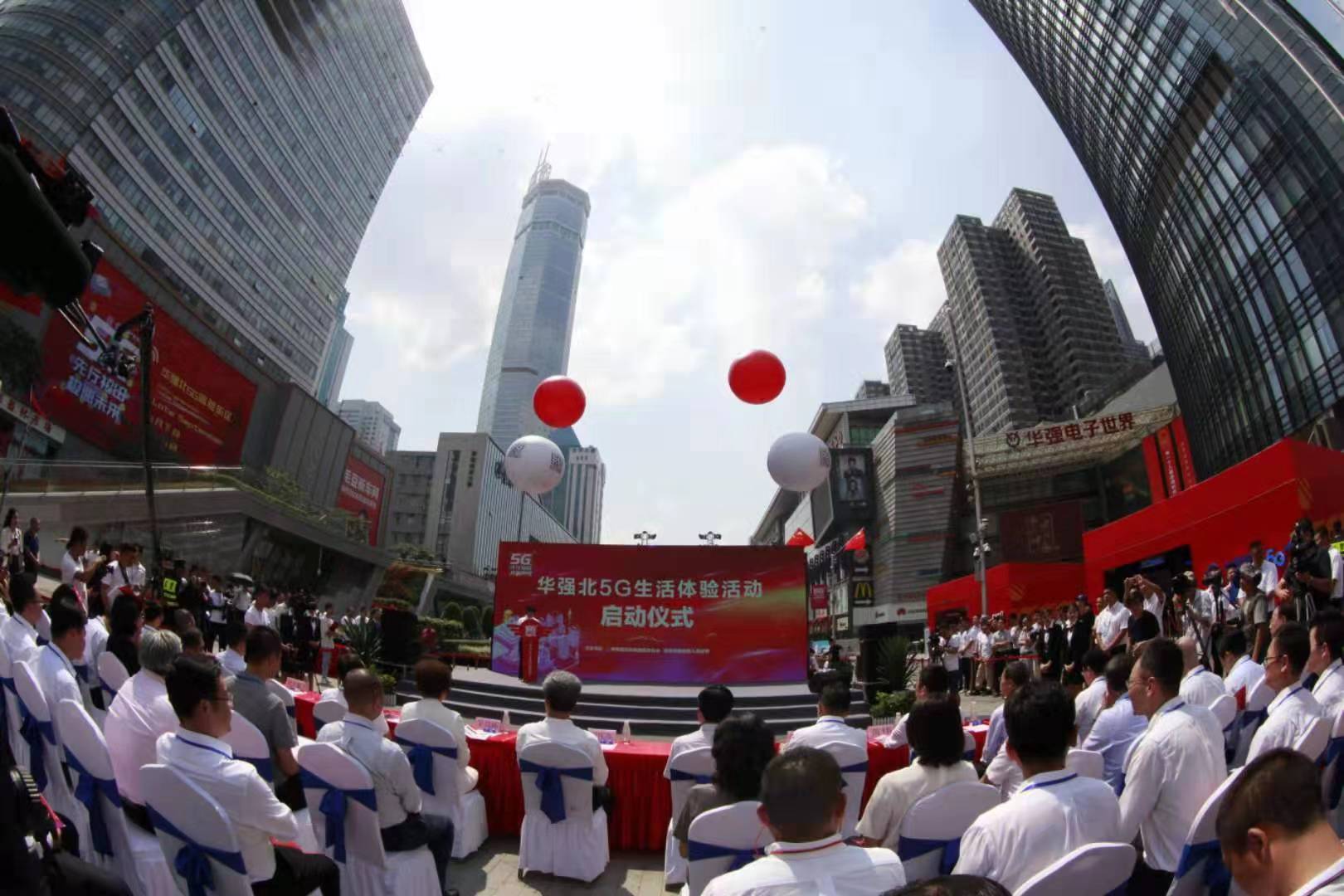 The launch ceremony for the 5G experience block in Huaqiangbei, Futian District, on Thursday.Photos by Sun Yuchen

A NEIGHBORHOOD for experiencing 5G technologies, said to be the first of its kind in China, opened in Huaqiangbei, Futian District, on Thursday.
The pedestrian street in Huaqiangbei is fully covered by 5G signal.
Visitors to the pedestrian street area can enjoy a 5G network that is enabled by 26 outdoor base stations.
To build a 5G life experience neighborhood, the Futian District Government has set up more than 40 scenarios of 5G applications through the participation of 32 large business entities — including SEG, Suning and Gome — and telecommunications operators.
The scenarios include comprehensive application scenarios like 5G+shopping, intelligent households, automatic driving, pop-up shops and outdoor experience shops as well as street performances and activities.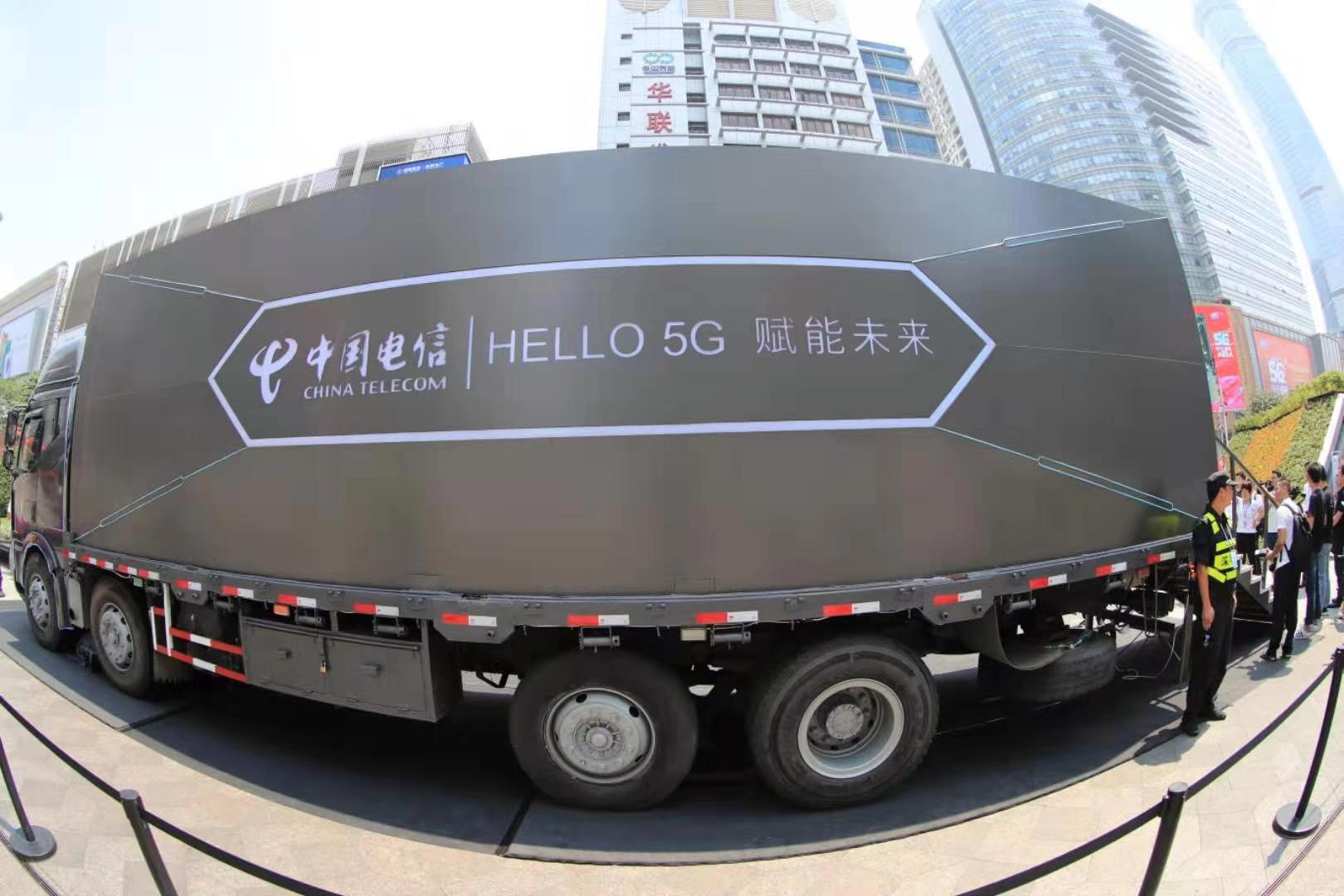 At the outdoor pop-up shops, visitors can experience interactive VR games, 8K panoramic telecasts, 5G ultrasonic therapy, 3D visual screening, AR inspections and AI facial recognition.
Huaqiangbei, dubbed "China's No. 1 Electronics Street," boasts 6 million square meters of commercial space, where you can find almost any electronic gadget, including both consumer electronics, such as cellphones, cameras, tablets, laptops, and components, like capacitors and connectors.
Experts say the 5G neighborhood will attract 5G-related industries to showcase their technologies and products in Huaqiangbei and thus enhance the market's functionality as an incubator for startup enterprises and its industrial auxiliary role for the international electronics market.
"4G changes life, while 5G changes society. The technologies will also improve the hardware in different industries," said Gu Meng, a manager with Shenzhen SEG Group.
"We will improve user experience through the application of 5G technologies and build a 5G digital culture center in the Greater Bay Area through cooperation with the Futian District Government," Li La, general manager with the Government Cooperation Department of Tencent, said in an interview Thursday.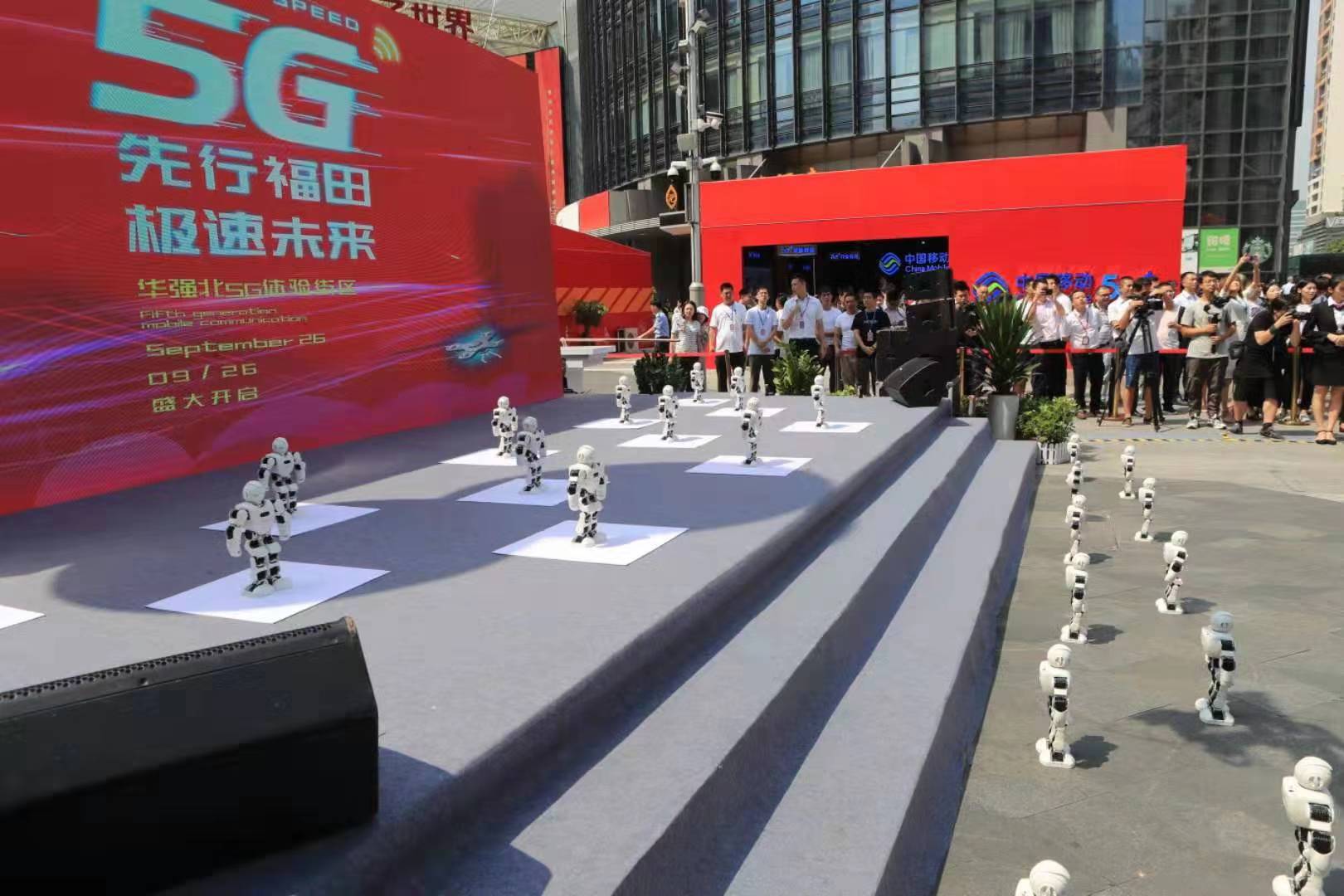 Fang Wei, market supervisor with Shenzhen I Win Visual Technologies Co. Ltd., thinks 5G will bring a revolution in data transmission without delays. It can be used widely for telecasts, high-definition videos, future education, driverless driving and remote therapy. The company will display the achievements in those sectors for their target audiences.
At the launch ceremony, Liu Qingsheng, executive vice mayor of Shenzhen, said Shenzhen, as a member of the first batch of Chinese cities to pilot 5G, has completed the construction of 10,000 base stations. Before the end of the year, an additional 5,000 base stations will be completed.
Futian District is now seizing strategic opportunities in the application of 5G, artificial intelligence and cyberspace science. It plans to realize full coverage of 5G signals in the district before the end of the year and become a pioneering district in the application of 5G technologies.