From an array of patriotic flash mob events to grand light shows across the city, as well as installations and exhibitions dedicated to the 70th anniversary of the founding of the People's Republic of China, Shenzhen has recently been seeing a mighty display of proud patriotism.
Zhaoshang Subdistrict in Nanshan District has found a new way to celebrate — a Color Run, which is also known as the Happiest 5K on Earth.
More than 100 people, including Chinese and expats from all walks of life, gathered at Nyuwa Park in Shekou on Saturday morning to revel in the colorful party and show their love and support for China.
Wearing red or yellow — the main colors of the Chinese national flag — with national flag stickers on their faces while waving national flags, participants were doused in different colors at the starting line and then ran or walked along Binhai Boulevard West, passing Nanshan International Cultural Exchange & Service Center and the Statue of Yuan Geng before heading back to the park. The route made a heart shape, representing the participants' best blessings for China.
Kayla E., an American who teaches English in Longgang District, traveled across the city to celebrate and share the joy.
"Seventy years is really a big deal, so I want to come and show my love and support for China! I wanna say congratulations to China and I hope we can keep China pride going," she said with excitement.
Bernd Petersen, a German who has been living in Shekou for five years, also shared his best wishes.
"I think China has made amazing changes and stunning achievements over the past decades. Happy Birthday China!" he said.
James Noble, a sophomore majoring in Chinese language and literature at Shenzhen University, sang the song "Me and My Motherland" before the race started.
Noble said he and his choir had been preparing for the performance for months, and he is grateful for the opportunities he has been offered to learn more about Chinese culture.
Participants pose for photos at Nyuwa Park in Shekou before the Color Run started. Photos by Sun Yuchen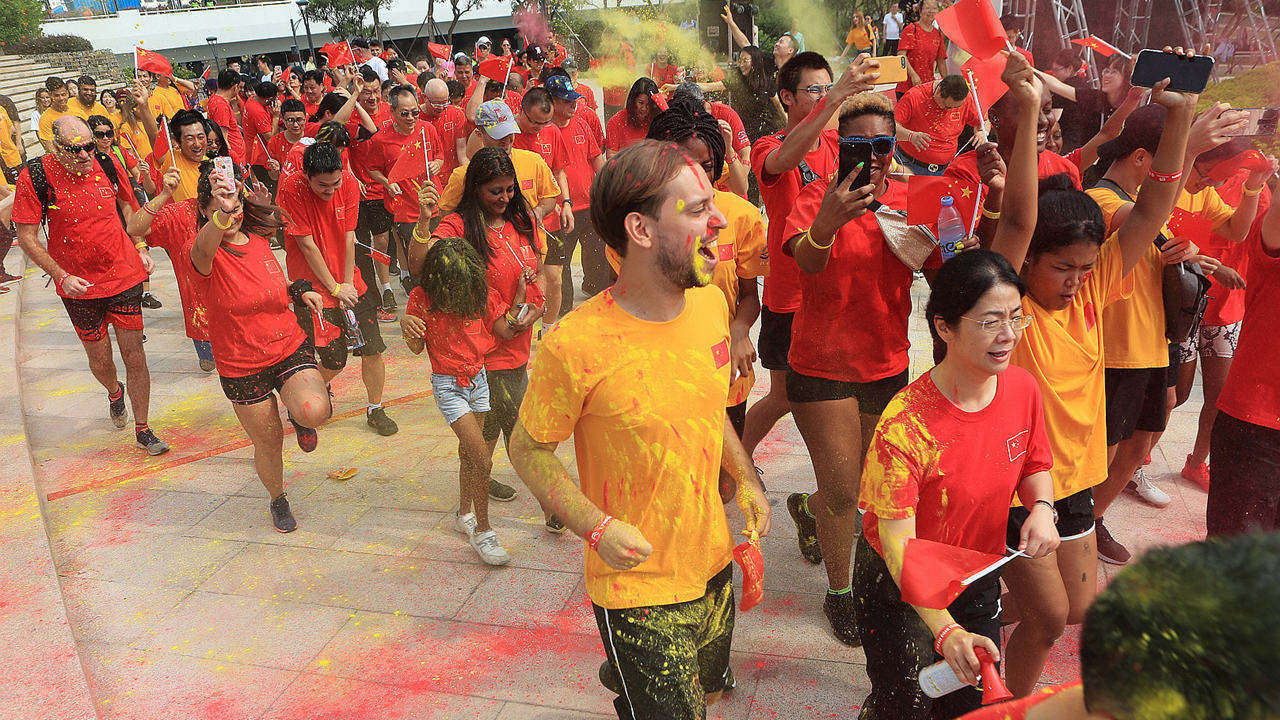 People participate in the Color Run in Nanshan District, Shenzhen, on Saturday morning. The event was held to mark the 70th anniversary of the founding of New China.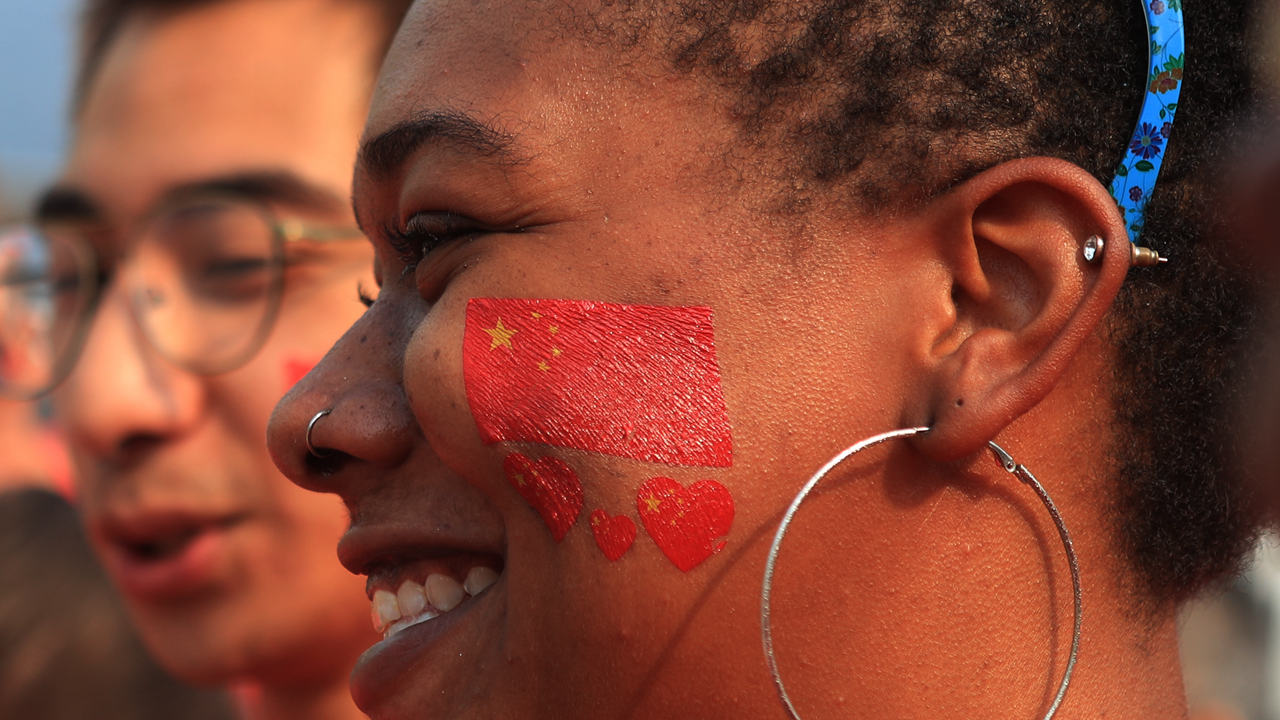 A woman with a Chinese national flag sticker on her face.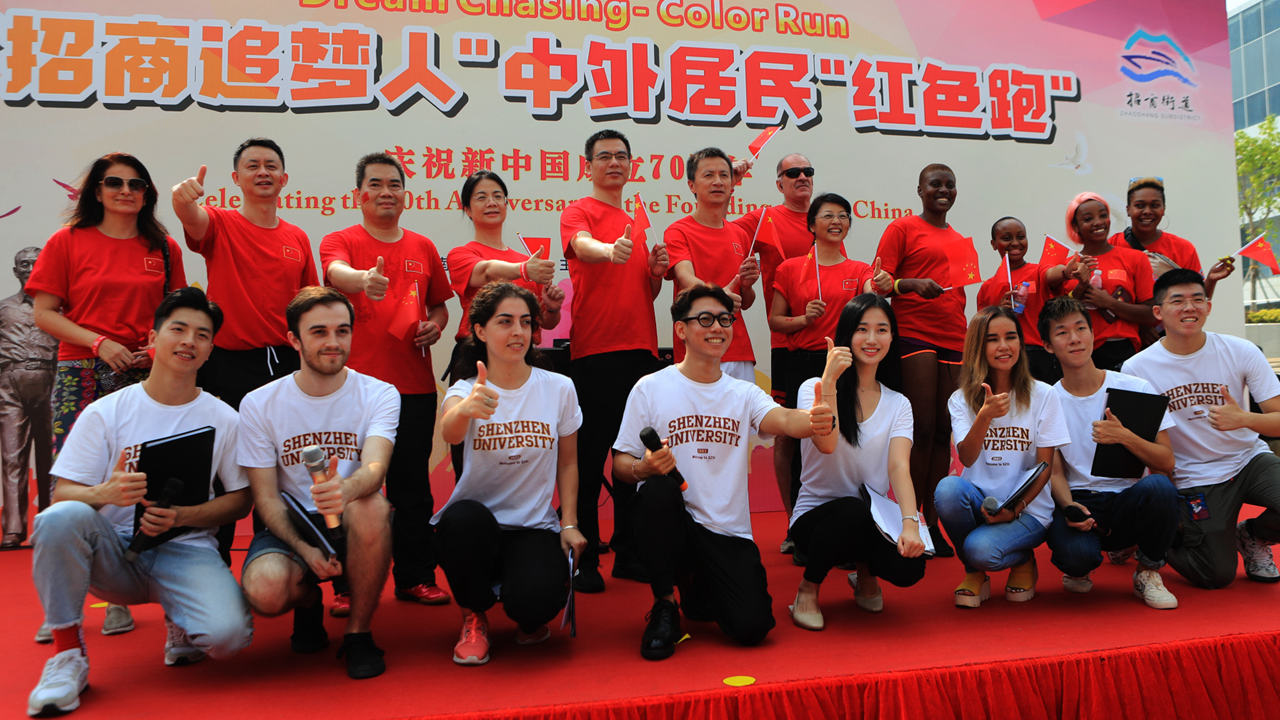 Students from Shenzhen University pose for a photo with the participants on Saturday's event.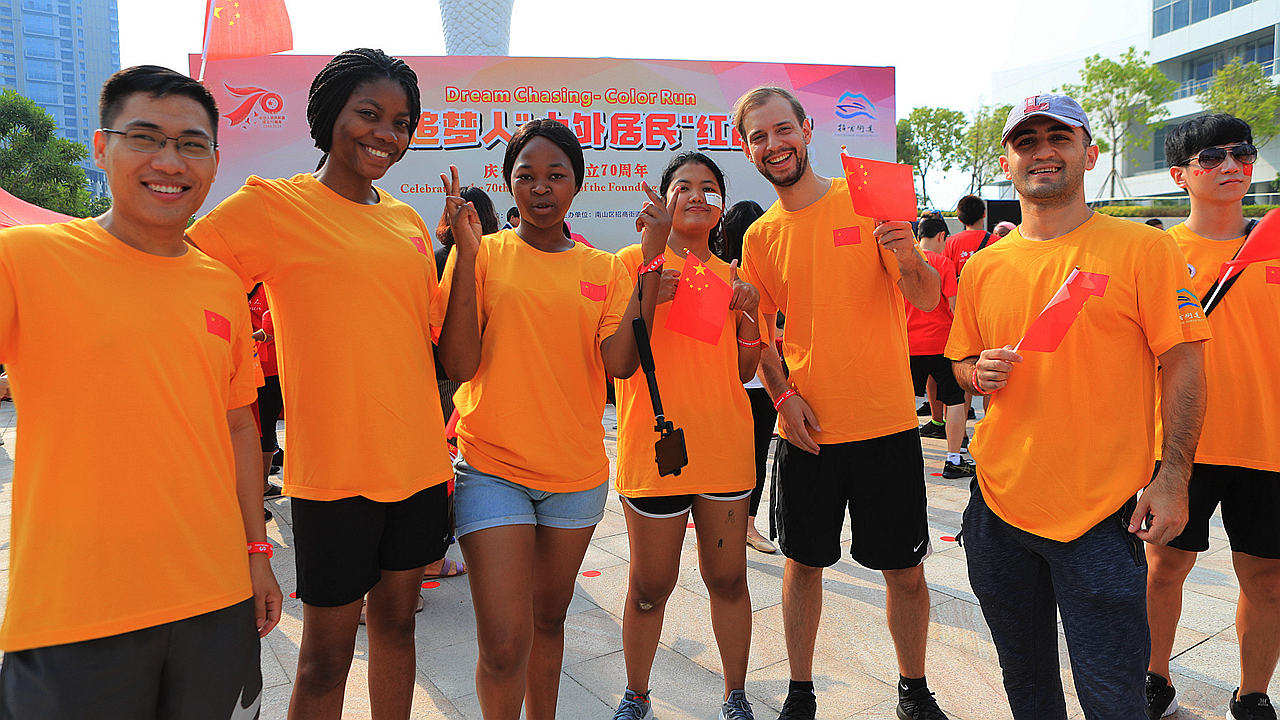 Participants pose for photos at Nyuwa Park in Shekou before the Color Run started.