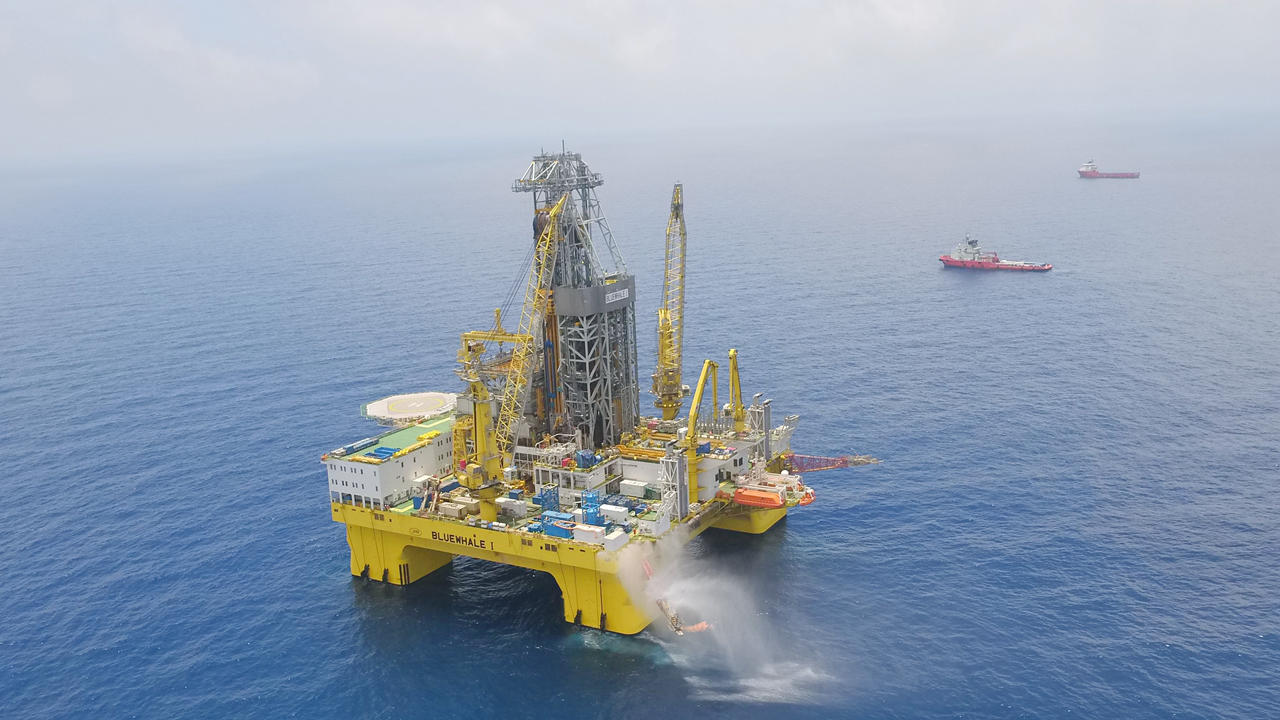 The Blue Whale 1 Drilling Platform is to be exhibited at the 2019 China Marine Economy Expo. File photo
The 2019 China Marine Economy Expo will be held in Shenzhen from Oct. 14 to 17, bringing together industry heavyweights.
Domestic marine economy leaders, such as the China National Offshore Oil Corp. and the China State Shipbuilding Corp., will be joined by foreign giants like Royal Dutch Shell, Siemens and ABB at the country's premier expo for the sector.
At least 420 firms and organizations from over 30 segments of the marine industry have confirmed participation in the upcoming event, which is expected to showcase China's achievements in the marine economy and the latest progress in the global marine industry.
The expo is co-sponsored by the Ministry of Natural Resources and the Guangdong Provincial Government.
China's marine economy has registered steady growth over the years.