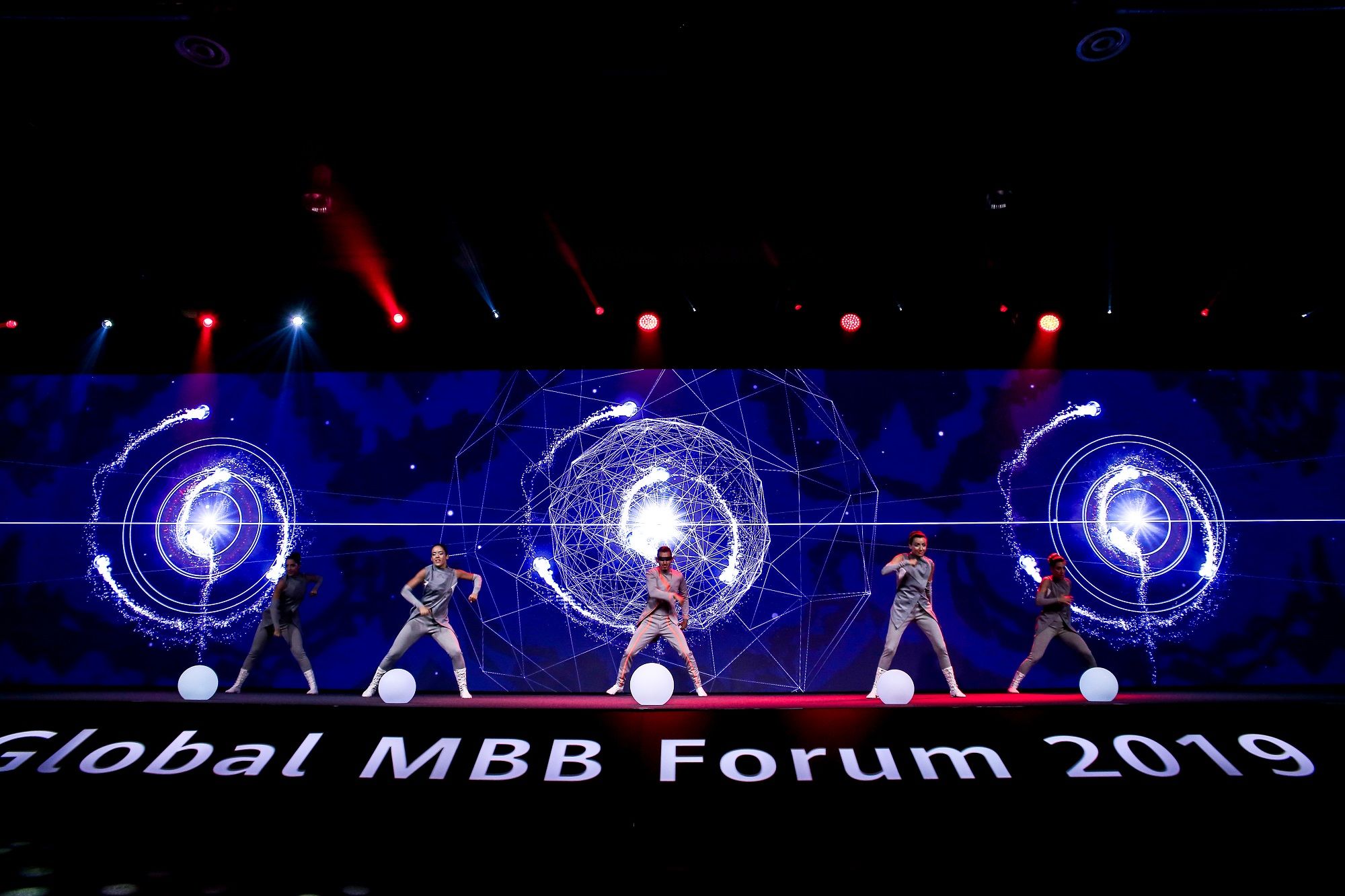 Dancers give a show on the 10th Global Mobile Broadband Forum on Oct. 15 in Switzerland.
HUAWEI, Shanghai Zhenhua Heavy Industries Company (ZPMC), Vodafone and China Mobile jointly released a 5G Smart Port White Paper, providing a deep interpretation of 5G use cases in building an automation and intelligent port, at 2019 Globe Mobile Broadband Forum.
Based on the experience of ZPMC and Huawei, improving container transfer efficiency is the main service requirement for ports, and rubber-tired gantry (RTG) crane is the first priority scenario. With the large bandwidth capability of 5G, real-time transmission of high-definition (HD) videos can be realized and the low-latency capability of 5G can realize remote real-time control based on programmable logic controllers (PLCs).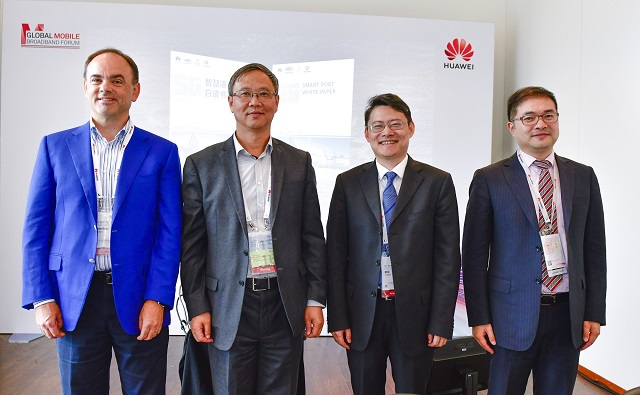 Shanghai Zhenhua Heavy Industries Company (ZPMC), Vodafone, China Mobile and Huawei jointly released a 5G Smart Port White Paper.
The operators can complete gantry crane operations (such as the precise movement of cranes or lifting appliances and container pickup) remotely from the central control room. One operator can control multiple gantry cranes while working in a favorable environment, greatly improving work efficiency.
In addition, 5G can provide convenient and low-cost wireless network connections for multiple applications, such as autonomous driving of automated guided vehicles (AGV) and intelligent guided vehicles (IGV), as well as video management in port. In combination with edge computing and AI, 5G can help synchronize and coordinate port devices and production systems, while improving the intelligence and operational efficiency.
Vice President of Huawei's 5G Product Line Du Yeqing said that 5G will not only bring a revolutionary experience enhancement to terminal consumers but also accelerate the digitalization, automation and intelligent transformation of vertical industries. With the release of this white paper, Huawei will work with ZPMC, Vodafone and China Mobile to develop more effective solutions for port customers leveraging technologies, such as AI, cloud computing, big data and IoT.