Smiling gently after signing a book he wrote about 10 years ago, the affable author said sincerely to a reader, "Keep reading to find a broader world."
Zhou Guoping, born in Shanghai in 1945 and graduated from the department of philosophy at Peking University in 1967, is a renowned Chinese contemporary scholar, author and researcher of philosophy. He is also one of the famous figures in research on German philosopher Nietzsche.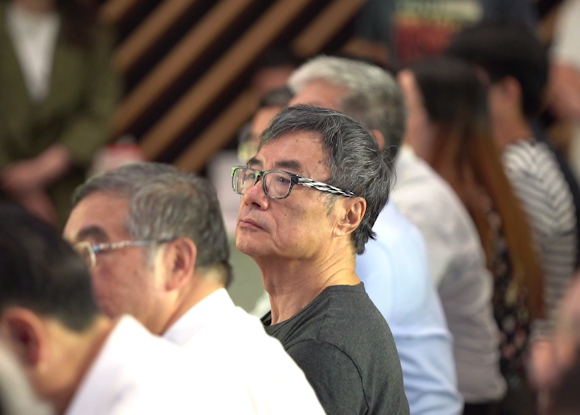 Zhou Guoping. Photo by Liu Xudong.
Zhou was appointed by Pingshan Library in Shenzhen as the director about a year ago. At the appointment news conference he said, "This is a unique moment in my life. I come here because Pingshan is full of possibilities as a new district. It's energetic and ready for cultural innovation. Another reason is that I cannot have today's achievement without libraries. I appreciate it, (and) I want to repay society and make more people benefit from books. Libraries are the most dependable part of culture."
Zhou said he was a little surprised and doubted if he would be able to do a good job in the position when he heard the news that he was appointed to be the director. "Working under these circumstances is a challenge, but it is also pleasant. My job should focus on organizing public reading events and giving guidance, introducing classics to the public, and promoting reading as a lifestyle. Chinese and foreign classics and excellent contemporary books should be in the library as many as possible. Special recommendation areas should be set up to hold high-quality reading forums and mass reading activities and the like."
Zhou stressed he will try not to neglect adding any high-quality book to the library collection, nor will he allow a single bad book into it. "Books that teach people how to get success is the category I firmly reject. I have made a book list for the library."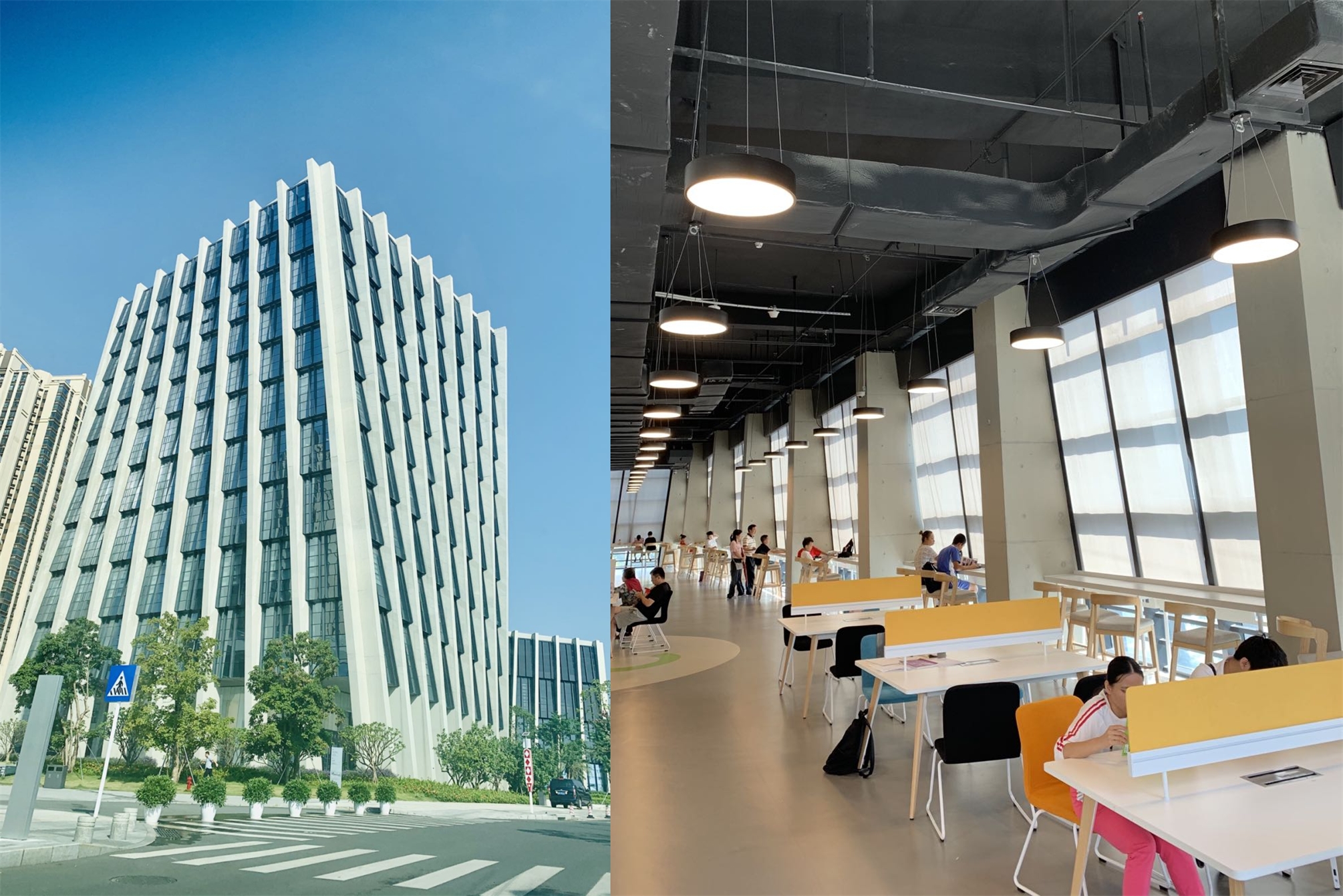 Pingshan Library and its inner scene. Photos by Lin Songtao.
At the opening ceremony the 20th Shenzhen Reading Month in Pingshan District on Nov. 3, Zhou, along with two other scholars, initiator of the new educational experiment Zhu Yongxin and well-known historian and anthropology Alan Macfarlane, introduced several books which they want to recommend to readers.
"It's significant to read classical works," said Zhou. "For example, the works from the Hundred Schools of Thought in ancient Chinese times, especially 'The Analects,' which gathers Confucius' wisdom on the principles of being a person. For foreign works, I will say the Bible first. I'm not promoting the religion," the master said humorously. "It's about the ways to view the world and ourselves and it may bring you deeper thoughts."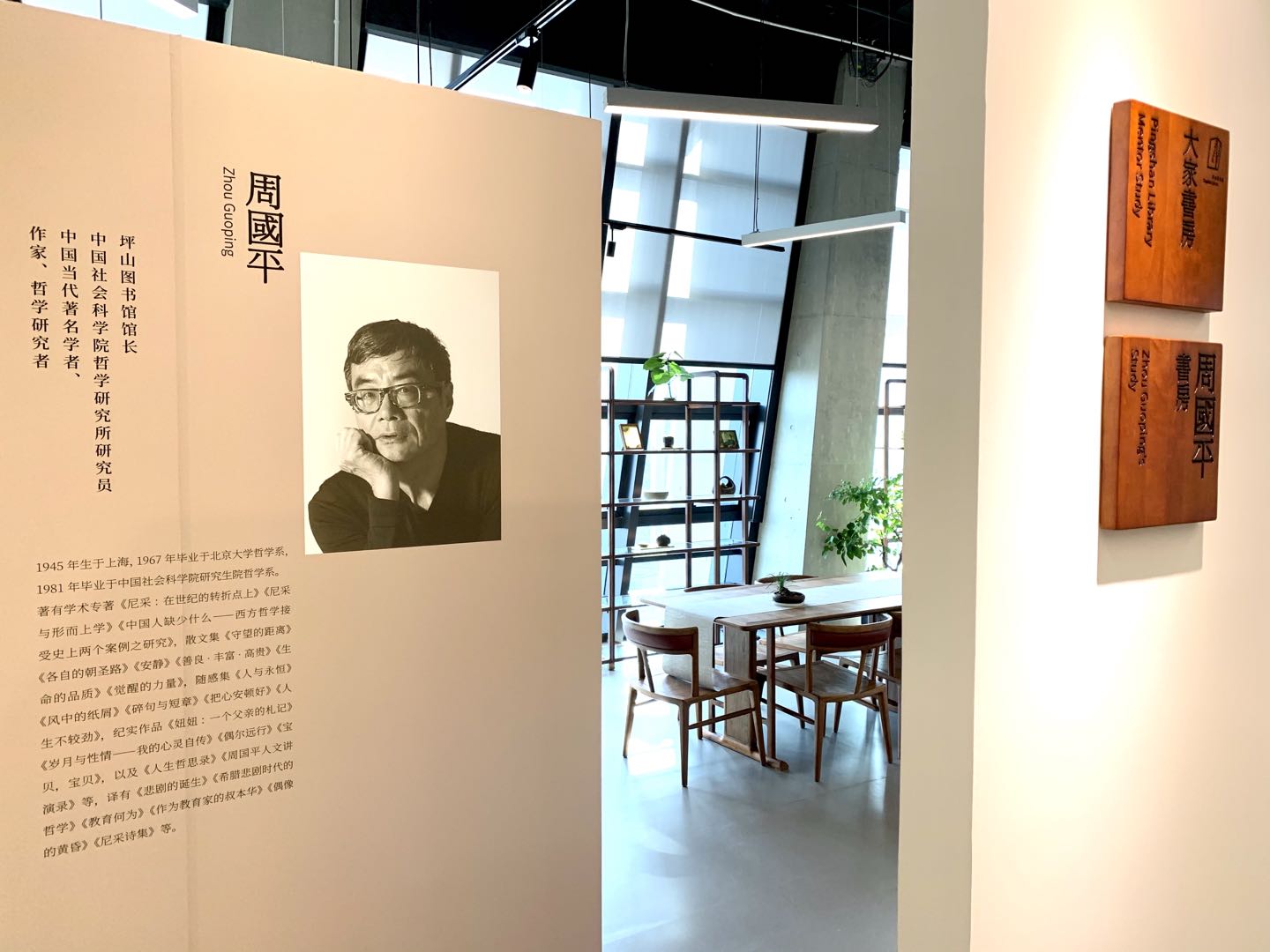 The study of Zhou Guoping in Pingshan Library.
In an exclusive interview with Shenzhen Daily, he expressed his view on creative enthusiasm. "For me, thinking, writing and reading are parts of daily life. I haven't felt that I need to try to keep this creative status; it's natural."
"People in Shenzhen love books, and the number of books they buy takes the first place among cities all over China. Every time I come to Shenzhen to do reading activities, my eyes are filled by young, enthusiastic faces, which makes me feel warm. I think spiritual pursuit is very important. I hope all of the people would love reading and enjoy thinking," the scholar said affectionately in the end.
For this year's Reading Month, Pingshan will hold three key events. In one of these events, lectures, book-reading activities and book fairs will be held in some traditional enclosed Hakka residence. Another 90 activities include parent-children reading activities, book exchanges and book salon.