Born in 1949 in Harbin, the capital of Heilongjiang Province, Liang Xiaosheng is a renowned contemporary writer. An evergreen in the Chinese literary world, he has authored and published a large number of influential novels, essays, and film and television works. Currently living in Beijing, he teaches Chinese Language and Literature at the School of Humanities at Beijing Language and Culture University.
Liang is also one of the representative authors who became famous for educated youth literature, a category that features stories about the young people who left China's cities to labor in the countryside during the Cultural Revolution (1966-1976). Liang pioneered the creation of the educated youth literature genre, which tells of the pain and happiness, quests and dreams of educated youth groups and honors them for their unyielding spirit and positive sentiment in facing adversity.
On Nov. 24, Liang talked about his understanding of culture and reading with his readers at a sharing meeting, one of key events in the 20th Shenzhen Reading Month at Shenzhen Book City's CBD Store.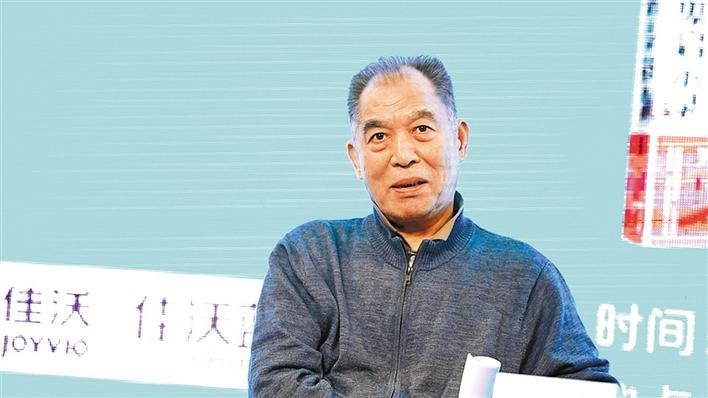 Liang Xiaosheng at a book-sharing event in Shenzhen on Nov. 24. Han Mo
He began by reviewing his literary path and the influence that reading has had on his own life. He said that his father left his hometown to go on the brave journey to Northeast China at the age of 16 and became a part of the first generation of construction workers in New China. From the moment he could remember until his father retired, Liang spent only a few months with his father. Therefore, when he was young, he always lived with his mother, brothers and sisters. Since there were many boys in the family, his mother feared that he would get himself into trouble, so she lured him into staying home by telling stories. The stories told by his mother kindled his passion for literature.

"Besides the teachings of elders, my writing was also influenced by the power of literary works. I first watched comic strips; high-quality comic strips and prose gave me a great shock in childhood."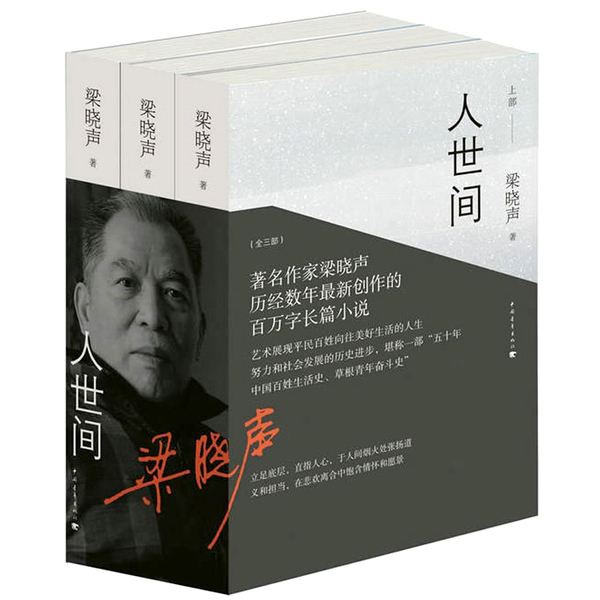 Liang's novel "In This World".

This August, Liang's novel "In This World" was rewarded the Mao Dun Literature Award, one of the most influential Literature Awards in China. Divided into three volumes and set in the background of a civilian area in a northern provincial capital city of China, the novel depicts the ups and downs of the lives of a dozen civilians who have come out of the city and shows the tremendous changes and development in Chinese society from the early 1970s to today. The characters have different personalities and destinies but their dreams to succeed are the same. These all give the novel an "epic" feature.
Talking about the novel, Liang said it is his belief that "culture and literature must bring good and upward power to readers." The characters in Liang's writings are often idealistic, humanistic and humanitarian, the good-man style he has always promoted.
"I am grateful for a 'bottom-layer' life, for it's the inspiration that creates all my works. I must use it as the main body to construct a realistic work; only by writing this way can I satisfy my inner desire," Liang said. "The more I write, the less I think of literary creation as noble. I must write a realistic work and pay tribute to realism."