One of the very first things I noticed about George Lin was the uncanny resemblance he bears with Hollywood movie star Jake Gyllenhaal — whom you might know from Brokeback Mountain — which he gladly confirmed but also jokingly clarified that they were not related. However, the more I got to know him, the more I regretted just focusing on his looks.
As the founder of multiple startups and former Outreach Lead Asia Pacific for Kickstarter, Lin, who is from the Netherlands, recently set up the Shenzhen branch of his London-based Yang Gao Consultancy. Partnered with two ex-Facebook employees from Singapore, who have also relocated to Shenzhen, they launched a service called xBorders that aims to help Chinese brands launch overseas campaigns on Kickstarter or Indiegogo, two of the world's largest crowdfunding platforms.
"A lot of Chinese manufacturers are trying to start their own brands overseas, but the path for them could be particularly thorny because of the language, trade barriers and different consumer preferences," Lin elaborated on his vision, "That's where xBorders comes in and helps them overcome all those hurdles."
According to him, Chinese companies are immediately at a disadvantage when they launch overseas, because platforms like Kickstarter often don't support Chinese bank accounts and business registrations, which are basically all the things you need to run a crowdfunding campaign.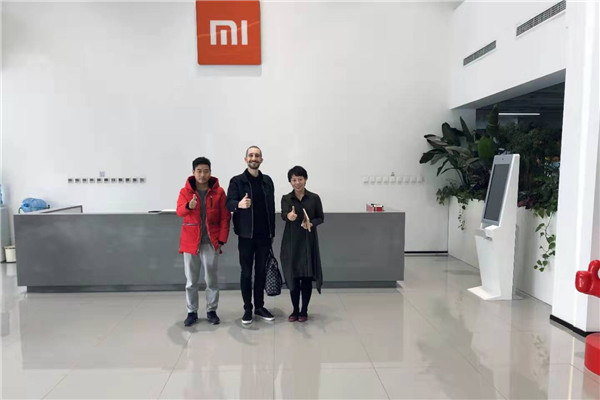 Even though the company is only seven weeks old, xBorders has already received many orders from manufacturers across China. For example, they have been preparing a campaign for a shoemaking company, which he couldn't reveal the name of yet; they are currently working with Neant Labs to promote its newly designed headphones; and they are also in collaboration with Xiaomi Youpin, and a lot of the companies Xiaomi has invested in are also their clients.
"Instead of just helping them with the formalities, xBorders also develops a brand narrative and acts as liaison to help with communication, which has received a lot of praise on the platform and boosted the company not just in terms of sales but also in publicity," Lin gave an account of their recent successful work for PGYTech, a Suzhou-based company that makes drone and camera gear.
As much as he'd like to understate his achievements, the path of becoming an outstanding entrepreneur can be seen from looking at his previous careers. The story of him launching a product called TreeWiFi in his hometown, which is a series of treehouses that light up and emit free Wi-Fi when air pollution falls to a healthy level, has since been widely reported on by global media, including CNN, The Guardian and The Huffington Post. He also founded DT, a media production company in Amsterdam, after graduating from university, and then Ultra-IoT, a data analytics company in London, while still pursuing his master's degree.
During his time at Kickstarter he traveled all over Asia to help startups achieve success through overseas crowdfunding, but now it is Lin himself who is looking for success with his own venture. Out of all the cities and countries he has worked in, he ultimately chose Shenzhen as his permanent home and place of work.
"I really love the food and people here. The culture is extremely friendly," Lin said, "and I think the government is doing an excellent job in providing young entrepreneurs with what they need, especially the free and open space for technology and innovation, and events like the High-Tech Fair, UNLEASH, and the 2019 Shenzhen Global Investment Promotion Conference."