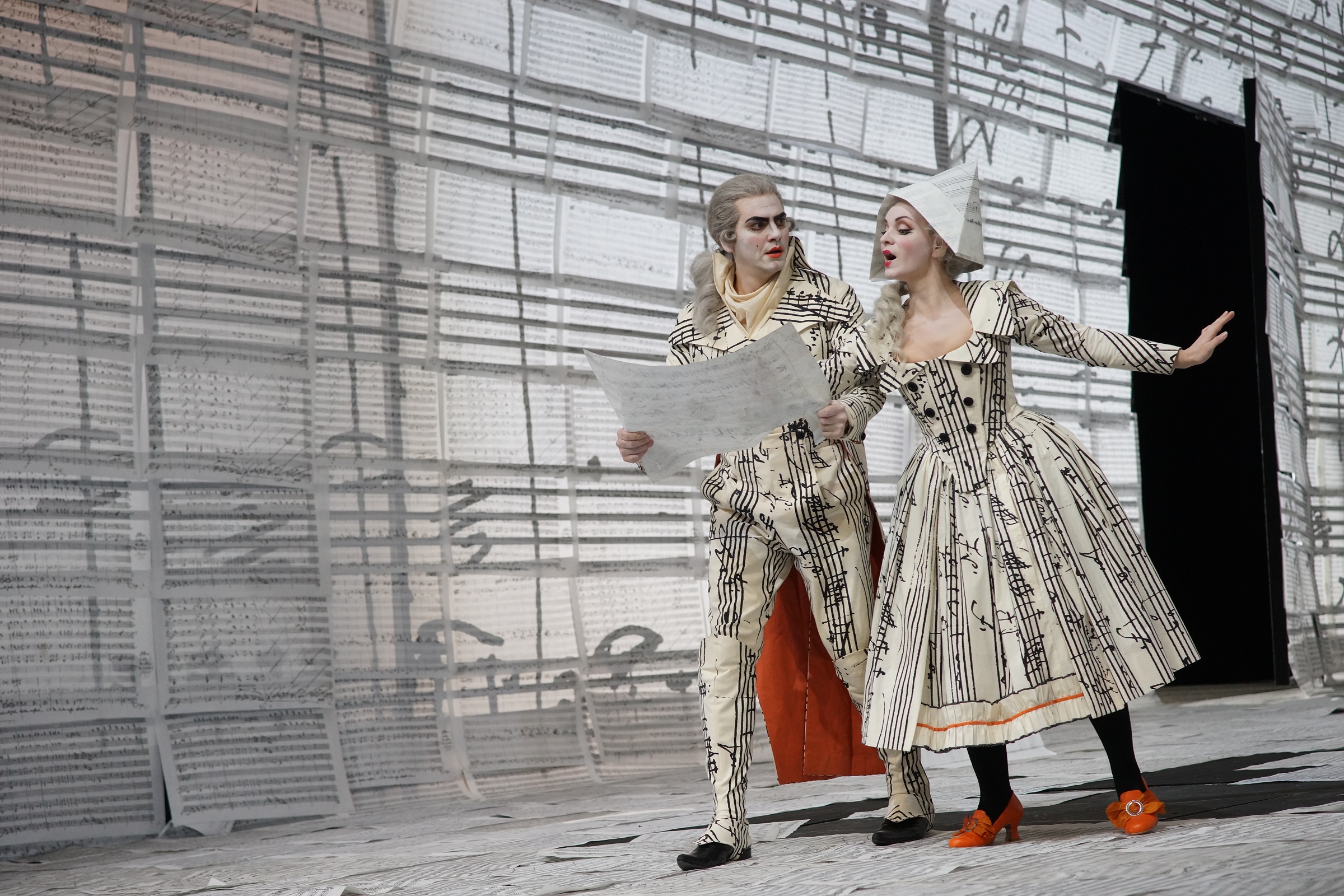 A still of "The Marriage of Figaro." Courtesy of the organizer
One of the city's important annual cultural feasts, the Fourth Belt & Road International Musical Festival will be held between March 20 and April 26, announced the Shenzhen Municipal Government at a news conference Thursday.
More than 900 renowned artists from more than 35 countries and regions will deliver 24 high-end performances to audiences in Shenzhen.
A response to China's Belt & Road Initiative, the festival, jointly hosted by the Shenzhen Municipal Government and Chinese Musicians' Association, will include more Silk Road elements.
Exotic art troupes from countries and regions along the Silk Road, including Russia, the Middle East and the Baltic Sea, will bring shows with strong ethnic characteristics.
Lithuanian National Symphony Orchestra will play an original piece called "My Country." Other performers include Romanian soprano Angela Gheorghiu, the Estonian national male choir and the Gurdjieff Ensemble.
The year 2020 marks the 250th birthday of Ludwig van Beethoven. Eminent Chinese pianist Zhang Haochen will cooperate with noted conductor Stefan Vladar and Hong Kong Philharmonic Orchestra to present Beethoven's complete piano concertos.
One of the highlights of this year's festival is that the Hamburg State Opera will be invited to perform one of Mozart's masterpieces, "The Marriage of Figaro."
It is the first time that the festival has introduced opera, according to the event's organizer.
As usual, the ticket prices are set much lower than the market standard, with the lowest price for students set at 80 yuan (US$11.6) and the highest less than 1,000 yuan, in order to enable the festival to truly be a celebration for all.
Several concerts will be held for free for the public. More information can be found through the WeChat account — szbrmf.