Francis Joyon, who could be the world's most famous sailor, met with Shenzheners at an event celebrating his first Asian tour at Shekou Cruise Center on Monday.
Joyon, 63, has won prizes worldwide and holds the most solo records of any sailor in history. He's the winner of the Route Du Rhum, and he and his crew currently hold the Jules Verne Trophy for circumnavigation. In 2017, he sailed alone in the North Atlantic for five days, two hours and seven minutes. This record has yet to be broken.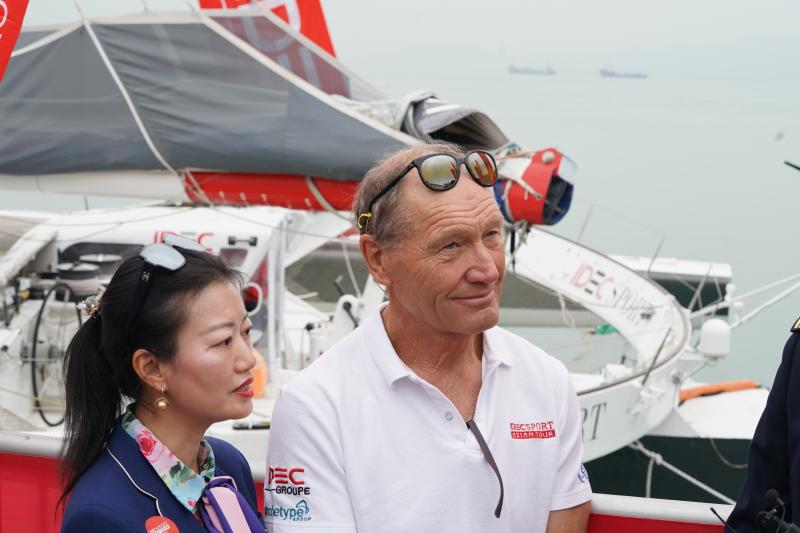 Francis Joyon (R). Photos by Liu Xudong
This time, Joyon has challenged himself to sail from Europe to East Asia on an IDEC super trimaran, which is 22.5 meters wide and 31.5 meters in length with a mast rising as high as 33.5 meters.
Shenzhen is his third stopover on the trip, which is expected to end in London in February. It took him only two days, 20 hours, 28 minutes and 51 seconds to travel from Ho Chi Minh City to Shenzhen.
It marked the first time a super trimaran had stopped at Shekou Cruise Center.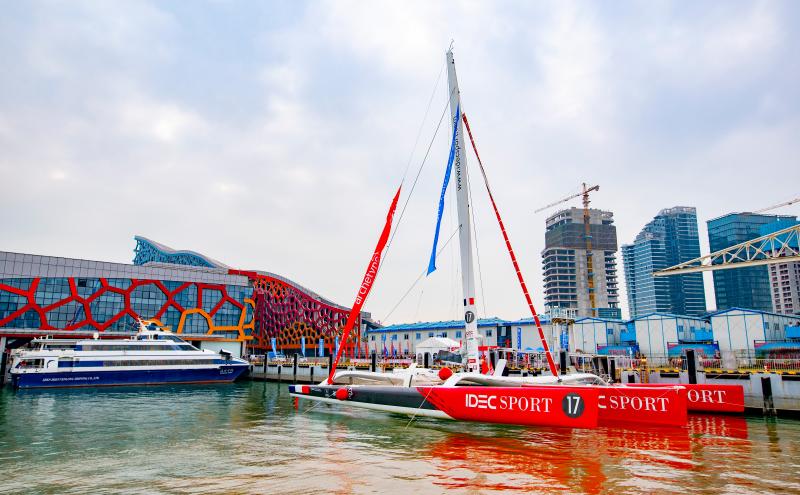 Joyon's super trimaran stops at Shekou Cruise Center on Monday.

Participants at the event included Chinese government officials, French Consul General in Guangzhou Siv Leng Chhuor, representatives of the Asian tour sponsor IDEC as well as the event's local partner China Cup International Regatta.
"Joyon carries forward the spirit of sports in France, and his trip is not only a challenge for himself but also a chance to build a connection between China and France," said Chhuor.
Joyon said: "China is the largest country in Asia as well as a country with a long history. We have witnessed the robust development of sailing sports in China in recent years, and so we hope to learn more about China and its waters."
Joyon said Shenzhen is a dynamic coastal city with a strong economy, lots of sailing fans and the China Cup International Regatta. "I'm optimistic about the sport of sailing here," said Joyon.