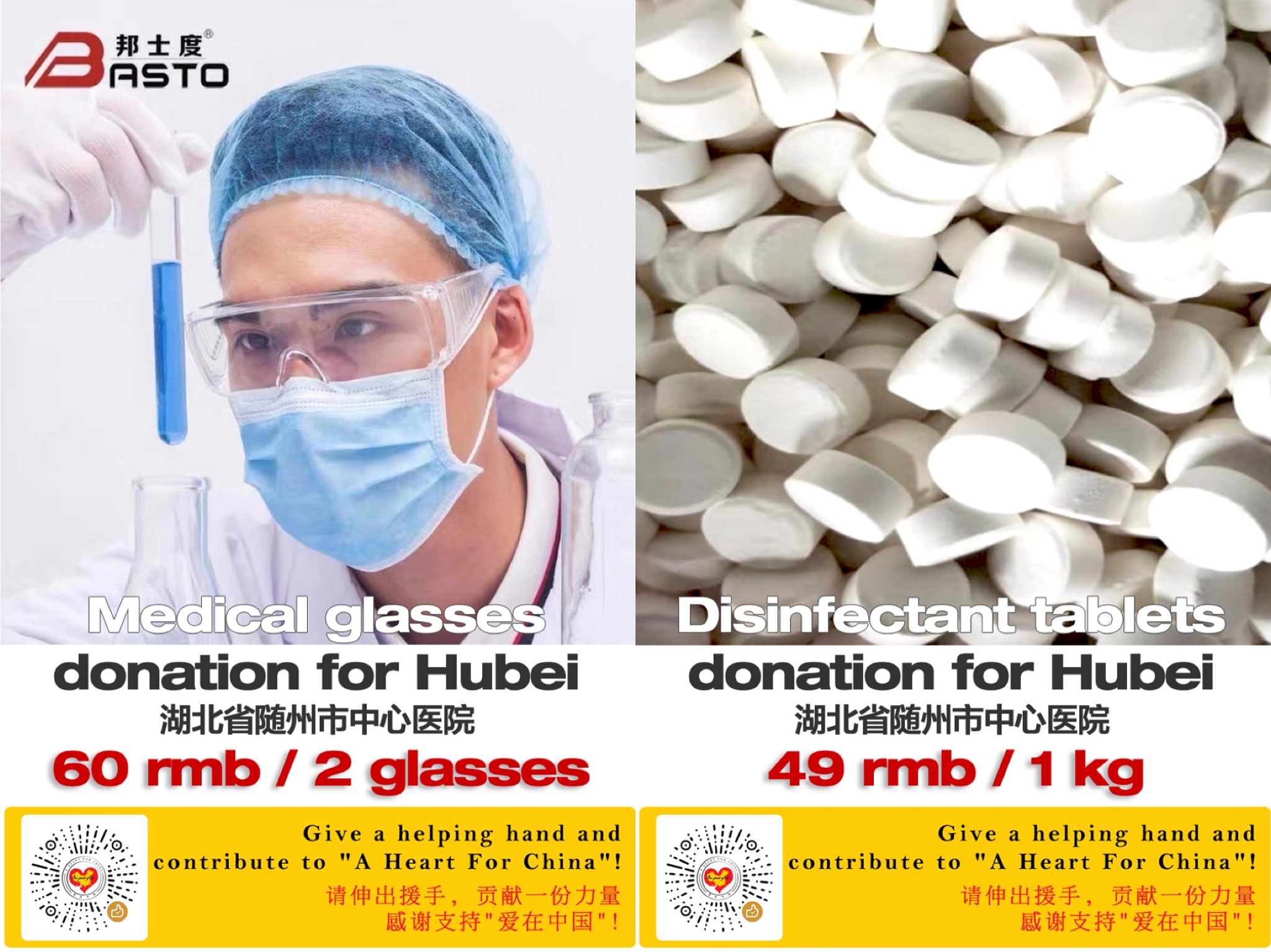 Poster made by Ronny Verdoodt to call for donations. Courtesy of AHFC
A Heart for China (AHFC), an international, volunteer-run charity group based in Shenzhen and initiated by Ronny Verdoodt from Belgium in 2015, is raising funds to help Hubei Province — the epicenter of the novel coronavirus (2019-nCoV) epidemic — and Shenzhen fight against the outbreak.
By yesterday noon, the group had raised 13,000 yuan (US$1,860), ordered 6,000 pairs of gloves for an amount of nearly 3,000 yuan and bought supplies worth over 7,000 yuan for Suizhou Central Hospital in Suizhou City in Hubei.
"This coronavirus has killed so many people and the end is not yet in sight. My family and I are experiencing this now in real time like so many others: Stay at home, wear masks if going outside and normal life disrupted. I thought I could use my time in a useful way by organizing donations instead of watching movies or playing games," Verdoodt told Shenzhen Daily.
According to Verdoodt, AHFC first took to Facebook on Jan. 26 to express support in the fight against the coronavirus.
"On Jan. 31, I made a poster calling for medical glasses and disinfectant tablets, and posted it in our two groups and my WeChat Moments to call on people to donate. I also shared touching videos and official news reports, including those by Shenzhen Daily and EyeShenzhen," said Verdoodt.
By 9:39 p.m. Jan. 31, they had raised 7,197 yuan and immediately bought 200 medical glasses, 12 liters of disinfectant alcohol and 16 kg of disinfectant tablets to be sent to Suizhou Central Hospital.
On Saturday and Sunday, they raised 2,776 yuan more and made their donation records public.
"I am now trying to sell the special limited AHFC pins to raise donations," said Verdoodt.
In the effort to raise more support, Verdoodt has yet to cease trying new ideas. For example, he is now working on a small video that he shot in his area to make people aware of the need for help. He also wants to finish the AHFC website so as to draw more attention from Belgian and other international media.
In addition, he plans to post more articles to the AHFC WeChat account and on Facebook as well as more videos on Douyin.
"We can do these from our chair in front of our computer. If everyone donates a little bit and our actions are shared by many, we can be strong together."
On Jan. 29, Pernod Ricard China, which has a office in Shenzhen, donated 2 million yuan to China Charity Federation to establish a "Special Fund for Medical Workers — Fight Against the Coronavirus."
Meanwhile, other Shenzhen individuals, enterprises and organizations have donated money and supplies totaling 730 million yuan in value to the cause by Jan. 29, according to the city's civil affairs bureau.