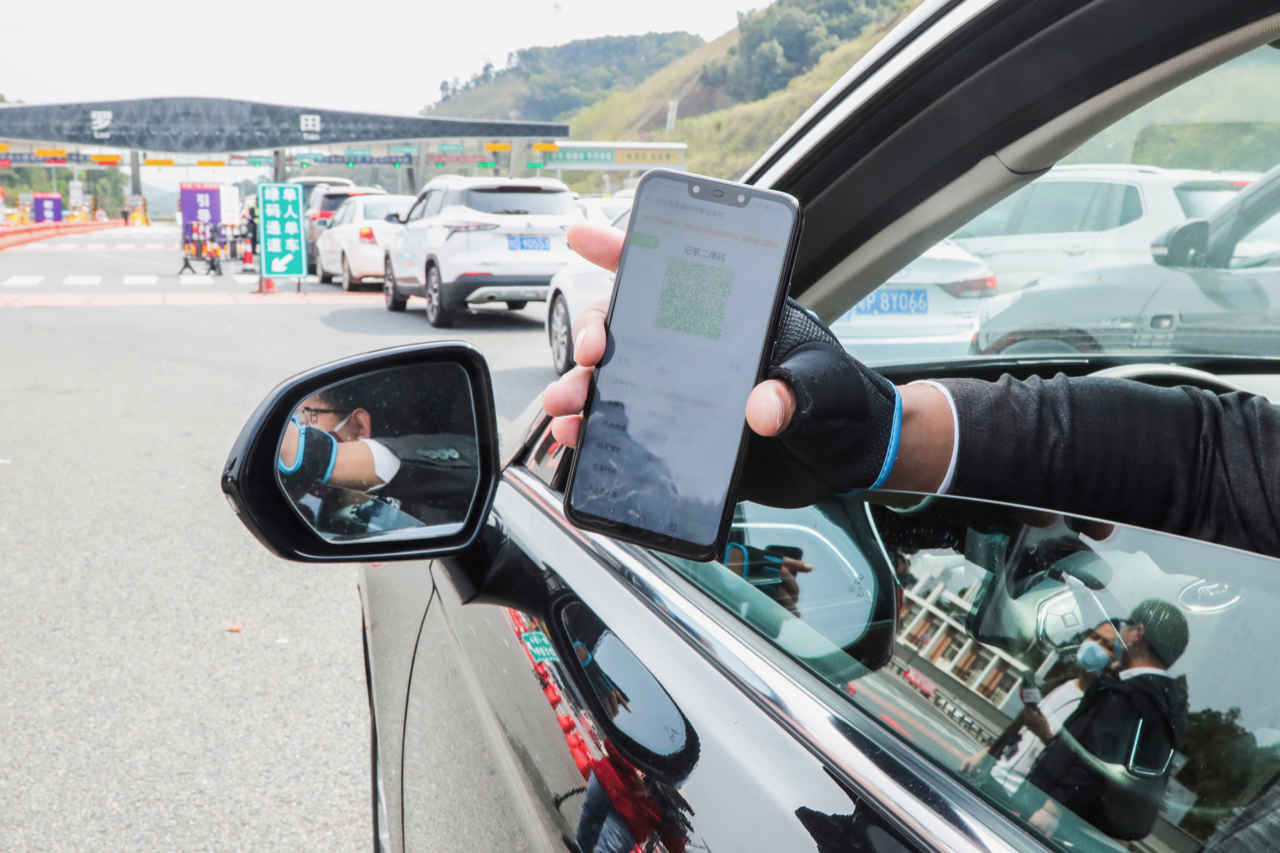 A man presents his green QR code certificate at a tollgate in Bao'an District on Thursday. Courtesy of the traffic police authority
Locally registered cars and cars with license plates from Hong Kong and Macao that have obtained green QR code certification don't need to go through quarantine checks starting Thursday on the condition that the cars do not carry passengers.
Police said the move is aimed at reducing repetitive checks on cars and traffic pressure after workplaces have resumed production.
When driving through the quarantine inspection sites, drivers can show their green QR code to the field inspector without necessarily going through temperature checks.
Enterprises that have been allowed to restart production and are implementing self-quarantine mechanisms in full can apply for the green QR code certificates for their staff shuttles.
Upon showing the certificates to field inspectors, drivers are granted passage through the lane, and riders in such buses are not required to alight for temperature checks.
Green code bus lanes have been installed at the 22 quarantine inspection stations as the left-most lane. At inspection stations without a green lane, officers will exempt drivers who have green QR codes from checks.