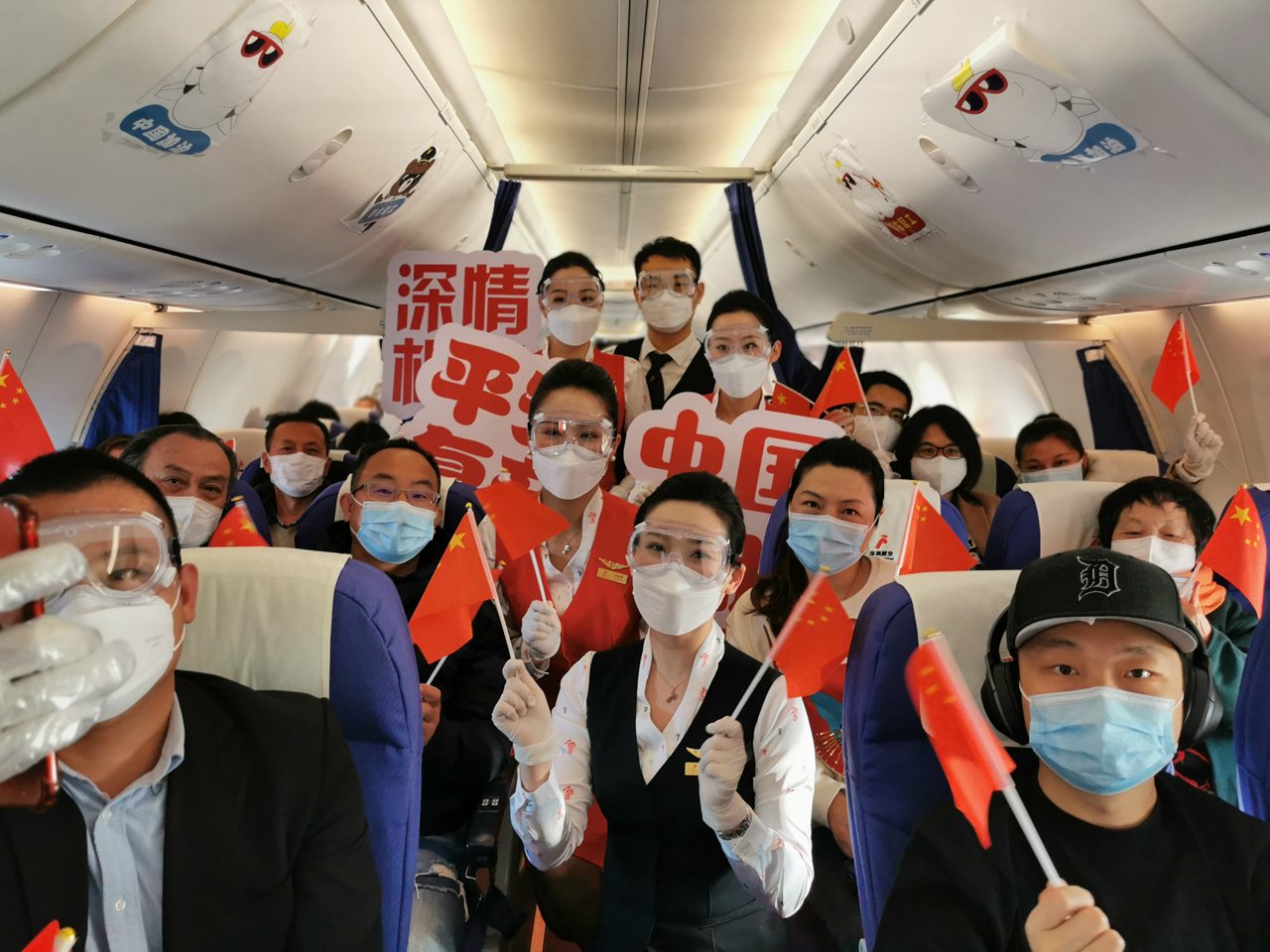 Crew members and passengers with flight ZH9338 pose for photo on the plane.
Flight ZH9338 carrying a total of 151 passengers from Hubei Province's city of Xiangyang arrived in Shenzhen shortly before 8 a.m. yesterday.
The flight, which was operated by Shenzhen Airlines, is said to be the first one to resume operations in Hubei.
On Friday, the Civil Aviation Administration of China announced the resumption of domestic passenger flights in Hubei cities excluding its capital city Wuhan starting yesterday.
Commercial flights will resume operation in Wuhan starting April 8.
Shenzhen Airlines also operated a flight sending a Guangxi medical team from Wuhan back to Nanning yesterday afternoon.
China Southern Airline will resume four flights (Xiangyang to Guangzhou, Xiangyang to Xiamen, Yichang to Guangzhou and Shiyan to Zhuhai) by the end of March.
In addition, another high-speed train chartered by the Shenzhen Municipal Human Resources and Social Security Bureau from the Hubei city of Jingzhou arrived at Shenzhen North Railway Station Friday night.
The train had 1,180 passengers on board who are employees of key companies including Huawei, Tencent and BYD, according to Shenzhen Special Zone Daily.
As the epidemic situation in China has improved, the bureau has cooperated with its counterpart in Jingzhou to send workers back to Shenzhen.
As of Friday, the bureau had helped transport a total of 6,682 Hubei workers back to Shenzhen.