FOR anyone who goes out of their way for a Big Gulp or Slurpee from 7-Eleven, these sneakers are for you. The convenience store chain has partnered with Nike to create the must-have SB Dunk Low of the moment.
Even if you're not an avid 7-Eleven visitor or sneakerhead, you have to admit that these are pretty awesome. They have a color-blocking design with orange, green, and red, just like the store's classic colors. The white laces also have the stripes of the three colors at the end. Of course, the sneakers feature a white iconic swoosh, and the 7-Eleven logo is featured on the side to complete them.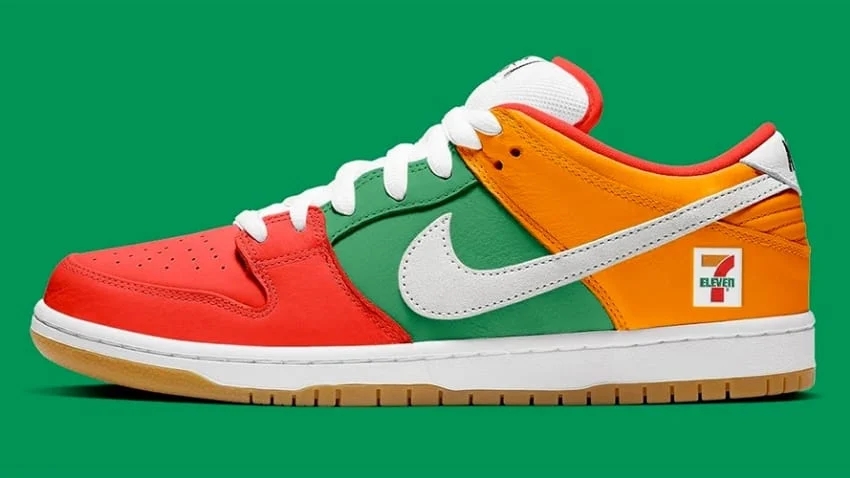 The only downside here is that the 7-Eleven x Nike SB Dunk Low is rumored to only be available in Japan. However, since they're apparently being released in late 2020, it looks like we'll find out soon enough.
According to Sneaker News, this isn't the first time the two brands have come together in the name of footwear. In 2008, they unveiled Nike SB Dunk High Pro sneakers for the holiday season that were mostly red with green laces.